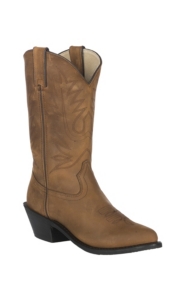 (4.0 out of 5)
This item has 1 reviews.
Not what I thought it was...

The reviewer has purchased this item from us.

Would You Recommend? Yes

October 29, 2012

From the looks of the picture, the shaft of the boot is taller than the length of the boot. When I recieved them, it was quite the opposite. The boot was much longer than the height. It is a fantastic boot for almost any occasion; it just was NOT what I wanted.

What do you think of the quality? The quality of the boot is spectacular. soft leather, and a great instep.