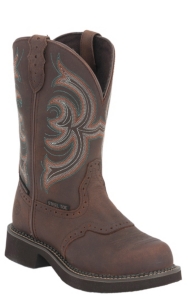 (5.0 out of 5)
This item has 1 reviews.
Most comfortable boots ever!!

Jessica

The reviewer has purchased this item from us.

Would You Recommend? Yes

December 11, 2012

Just got them today and already have them on!!

What do you think of the quality? Very good quality, comfortable, and good looking.