A Comprehensive Guide to Felt Hats
Sep 14, 2022
A Comprehensive Guide to Felt Hats: The Different Types and How to Wear Them
There are many different types of felt hats that can be worn in a variety of styles, so it can seem overwhelming when you first begin your search. Don't worry. In this blog post, we'll break down the different types of felt hats and how to wear them. We will also cover the materials used in making felt hats and how to take care of them.
Different Types of Felt Hats
There are several different types of felt hats to choose from and each one has its own unique features. At Cavender's, we offer many different types of felt cowboy hats for men featuring a variety of colors, crowns, and brim sizes. We also offer many different types of western style felt hats for women.
Cowboy Felt Hat
The cowboy felt hat is our most popular style, and a staple of the American west. It comes in a variety of shapes, styles, and colors. There are different crowns available, and each invoke a different style. Cattleman's crown has a fold in the middle, reminiscent of the classic cowboy hat. Pinch front crowns offer a traditional but sophisticated look, whereas the rounded top, open crown style gives a more modern look. Cowboy felt hats with rounded brick crowns are a good mix between the cattleman's crown and pinch front crown.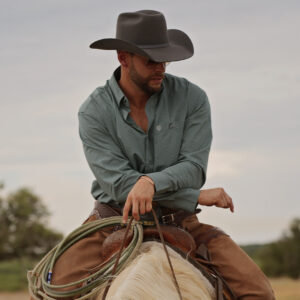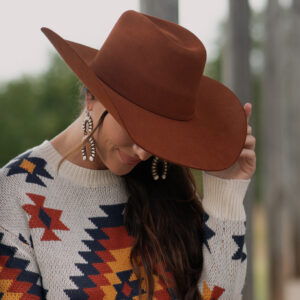 There are also different styles of bands and buckles, brims, material, and different colors to choose from. So, if you're looking to buy your first cowboy felt hat, go try a few different styles in-store at Cavender's. Once you know what shapes suit your head, facial structure and style best, you can easily shop online next time. Many people who haven't bought a felt hat before also might not be aware of their head size, so it's important to try before you buy.
How to Style Your Felt Hat
Felt hats can be worn in many ways. They can be worn with the brim up or down, depending on the style of the hat. They can also be worn with a variety of different outfits, from casual to formal. If you're choosing from one of our western felt hats, one popular way to style them is to pair them with nice jeans, cowboy boots – perhaps exotics depending on how formal the occasion is – and a button-up shirt.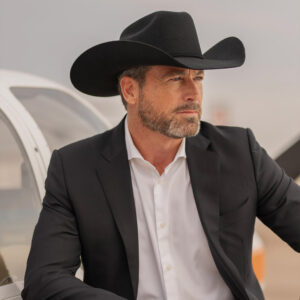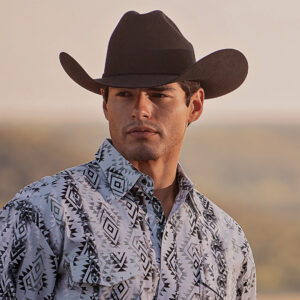 For women, you have more options when styling your felt hat. Pair it with a western dress or skirt for date night, or wear it with jeans and a top for a more casual look.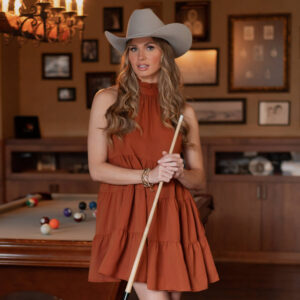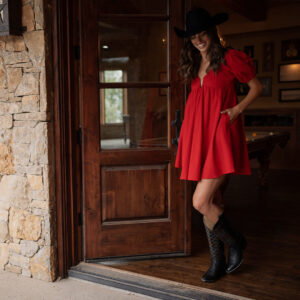 Choosing a Felt Hat
Felt hats are made from animal hair, typically wool or rabbit fur but can also be made from beaver fur or chinchilla. The felting process used to make felt hats makes them water-resistant and because they are naturally antibacterial, they are also resistant to retaining sweat and odor. The material used in felt hats also makes them keepsake items because they're long-lasting and are not easily damaged.
When checking the quality of a felt hat, there are a few things you should look for. First, make sure that the felt is woven tightly and that there are no loose threads. Second, check to see if the felt hat is water-resistant. Third, felt hats should be soft and comfortable to wear. Lastly, make sure that the felt hat is the right size for your head.
When buying a felt hat, it is important to buy from a reputable source. There are many fake-felt hats on the market, so make sure you do your research before making a purchase. A good felt hat should last you many years, so it is worth investing in a quality felt hat. At Cavender's, you can trust that we source only the best quality felt hats and are always transparent about the percentage of fur. You can tell what percent of fur was used by looking for the number in front of the "X". The higher percentage of fur used, the higher the number will be.
How to Take Care of Your Felt Hat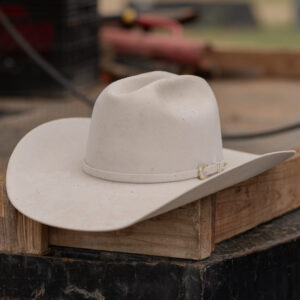 Once you have found the perfect felt hat, you will want to take care of it so that it lasts for many years. Here are a few tips on how to take care of felt hats:
Store felt hats in a cool, dry place.
Do not expose felt hats to direct sunlight or heat.
When traveling with felt hats, store them in a hat box or wrap them in tissue paper.
When cleaning felt hats, use a soft brush and spot clean as needed.
Do not store felt hats in plastic bags, as this can cause the felt to yellow.
By following these simple tips, you can keep your felt hat in good condition for many years.
Felt Hats at Cavender's
Now you know the ins and outs of felt hats: how to wear them, what to look for in a felt hat, the different styles available and how to take care of them. It's time to begin your search for the perfect one. Visit us in the store to try on the different styles of felt hats available or browse our collection online.