Cattle Barons Galas Support the American Cancer Society's Invaluable Mission
Sep 30, 2022
Cattle Barons Galas Support the American Cancer Society's Invaluable Mission

The American Cancer Society (ACS) is on a mission to free the world from cancer. Until that happens, ACS will fund and conduct research, while sharing expert information, supporting patients, and spreading the word about prevention. Their goal is longer lives filled with quality time for everyone.
The Cattle Baron's Galas are annual fundraisers for the American Cancer Society. Galas generally feature food, auctions, games and live music with a western theme.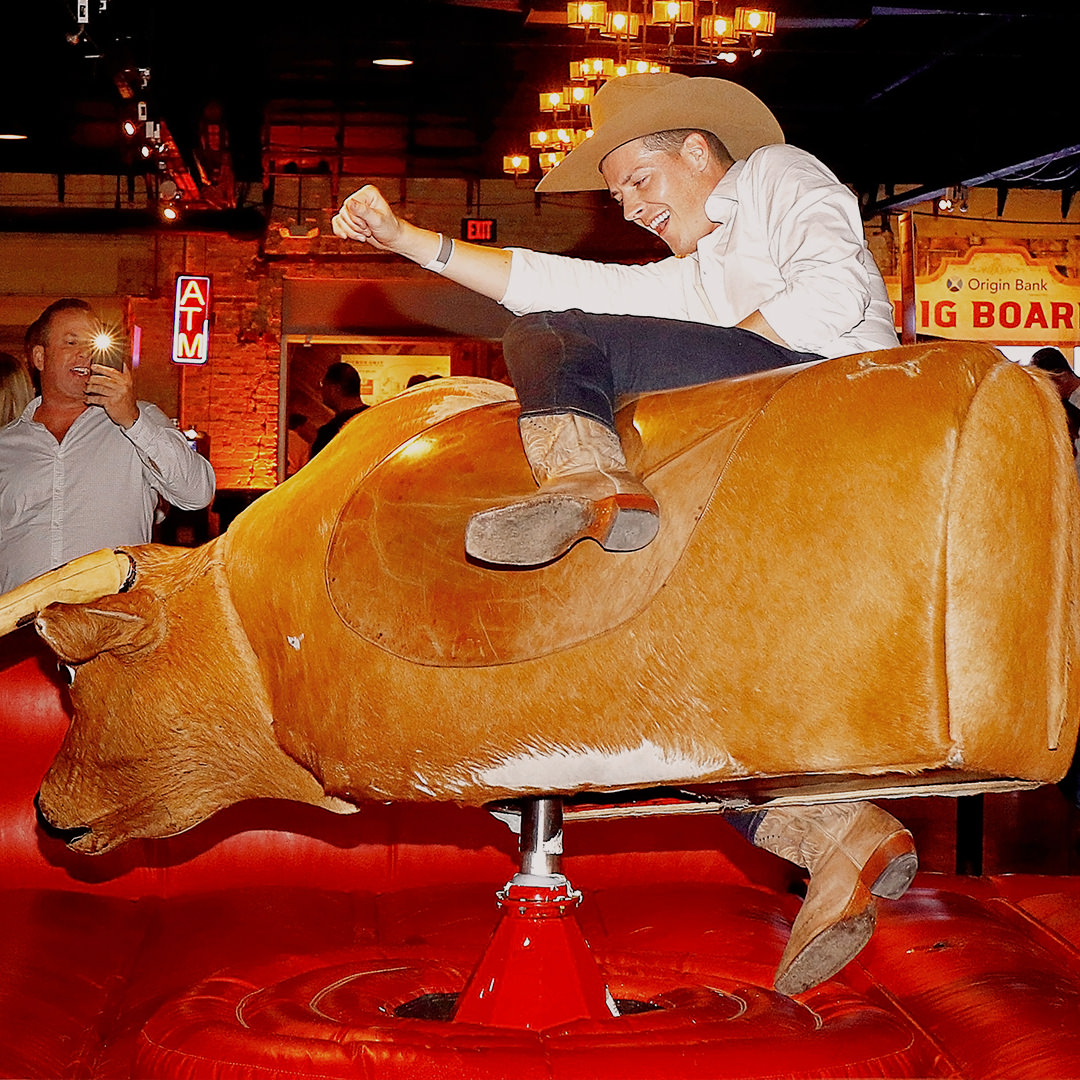 For more than 30 years Cavender's has supported ACS through these events. The devastating effects of cancer touch many lives, including within the Cavender's family. For this reason, it is a focus of our charitable giving, and dear to our heart.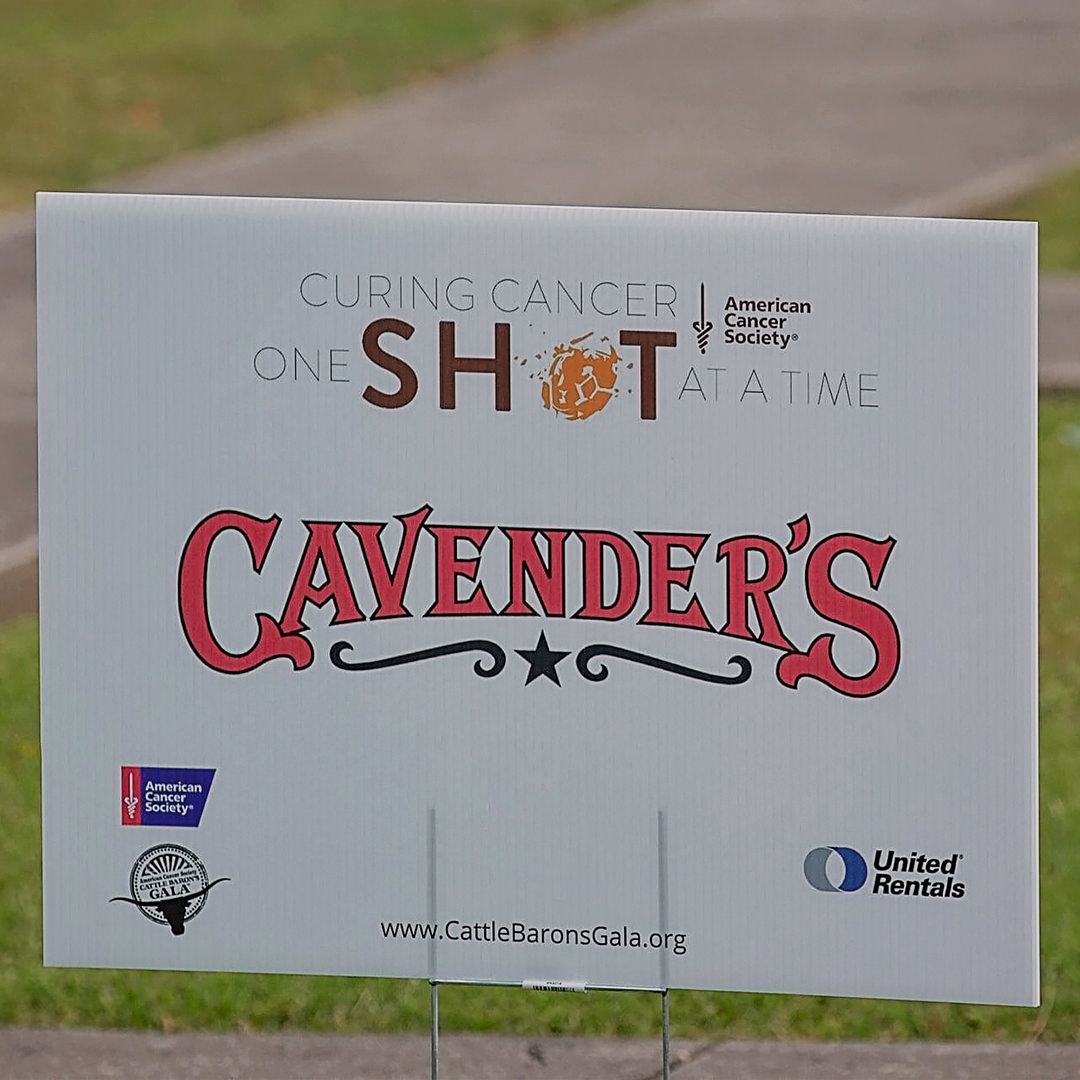 We recently sat down with our own Brett Emmons, San Antonio store manager and Martina Robertson, Director of Development with the American Cancer Society. Martina shared with us some facts and history surrounding the Cattle Barons' Galas. Brett is co-chairing the San Antonio Gala in October. He has personal reasons why he has gotten involved in ACS. He has devoted much of his time and passion to the organization.
How many Cattle Barons Galas are across the US? This year there are about 23 Cattle Baron's Balls that will be happening throughout the country for the American Cancer Society.
How many of the Galas are Western themed? All of them trend to a Western theme.
What is the history of the Cattle Barons Gala? The first Cattle Baron's Ball began in 1974 in Dallas, TX. Jacque Wynne and Patti Hunt created a backyard Barbecue for friends and family featuring entertainment and food at a private ranch. The event raised over $50,000 and the rest is history!
How much do these galas raise across the US in a year? This year, the projected total amount for all the Cattle Barons Gala events is a little over $11 million for ACS.
What do these funds go toward? Vital general cancer research.
A Brief history of ACS and the San Antonio Cattle Barons from Brett Emmons:
This year marks the 44th anniversary of the Cattle Baron's Gala in San Antonio. It is the largest fundraiser of the year for the San Antonio area. The goal this year is to make 1 million dollars to help fund the existing programs and to bring the Hope Lodge into existence. There is the ACS fashion show as well as a Skeet shoot that are also annual events to raise funds.
The ACS Cattle Baron's Gala and other fundraising events support the work of the ACS in San Antonio. 100% of the money raised from these events stay in the San Antonio area. Proceeds provide a range of help from rides to and from treatment to Wig fittings and all the way to funding the newest Hope Lodge in Texas. This may be the most exciting of all that is going on now. The Hope Lodge will house patients and their families if they are coming in from out of town and having to stay to receive their treatments. Free of charge! We have the property already and are working on finalizing the plans to break ground on the building. This will be only the 3rd facility of its kind in Texas.
I lost my mother to Ovarian Cancer in 1988 when I was 16. My Grandmother also lost her fight with Pancreatic Cancer a few years later. My father was a survivor of Prostate Cancer. So, I started volunteering to help make a difference in someone else's fight. It can sometimes be very emotional working with the folks that are having to go through the fight. But it is super rewarding seeing the winners that are being produced with the help of their doctors, family and friends as well as the ACS.
I have been volunteering with the ACS for about 10 years now. I started working with the Ranch Chic Fashion show. When we took it over, they cleared around $12,000 dollars for that event. Last year the Ranch Chic Fashion show broke $100,000 for the first time ever. I have also served on the Baron's Award committee and Served as Chairman of that committee for 3 years. I am now honored to be one of the ACS's Cattle Baron's Gala Co-Chairs. I was concerned about having enough time to do this position justice. What I found is that the time is there! Especially, when you are doing it to see what good comes out of it. I truly believe we all should be giving back to the communities we live in, in one form or another. I feel it is a mission that we should all take upon ourselves. We all can donate. Whether it be time, talent, or treasure, we all have something we can give back. My passion is working with the ACS. It is worth the time to find your passion for helping others.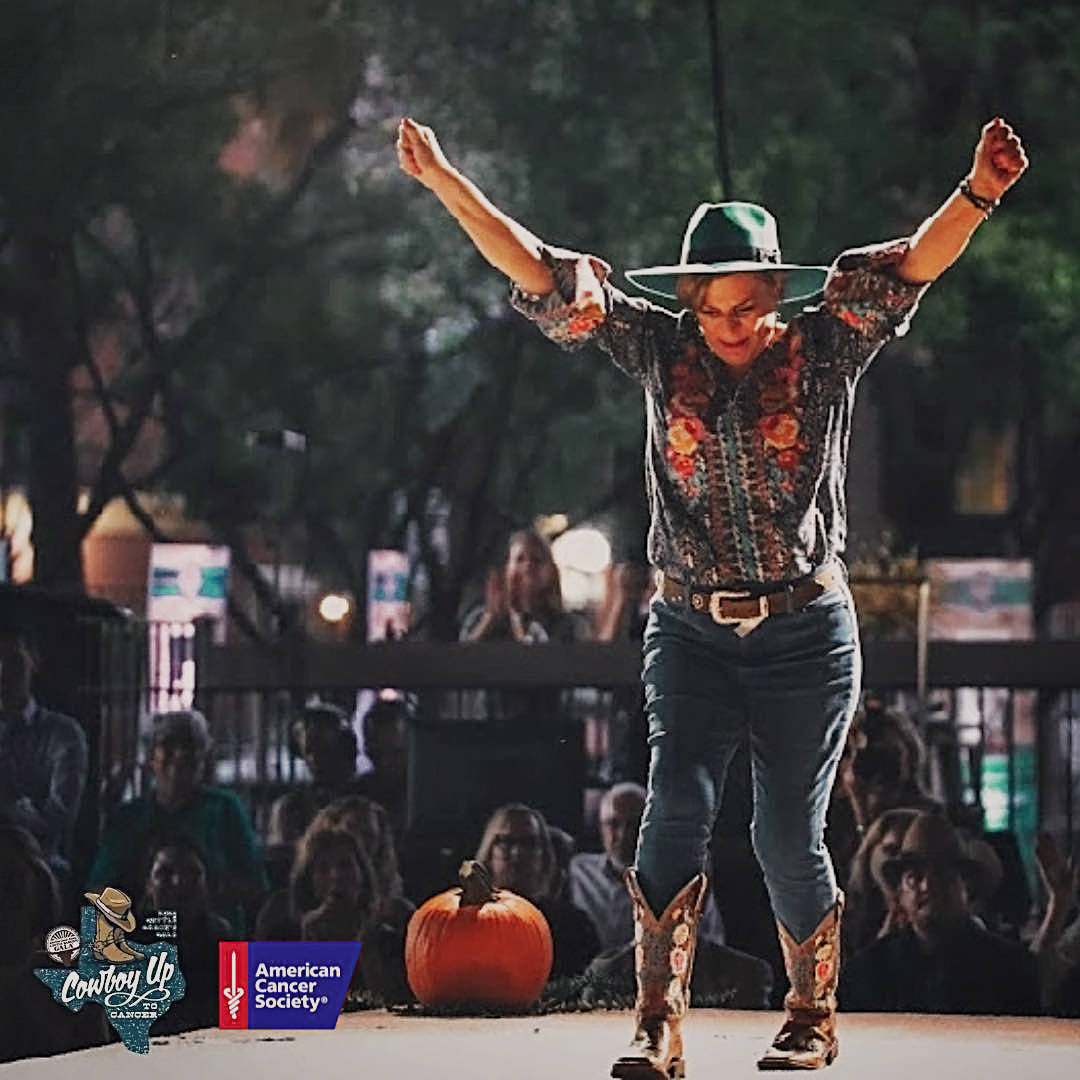 I am very blessed to work for a company like Cavender's that supports the ACS in most all our markets. They also help to support me personally, with time and donations, to help my mission in working with the ACS. Cavender's was awarded the Baron's Award for outstanding business of the year for the ACS. It has been a wonderful thing seeing what local businesses and individuals have done to show their support. I have found that people really want to help and sometimes all it takes is to ask. This disease affects all of us. It doesn't see color. It doesn't see gender. It is ugly and it is mean. But I truly believe with the research that is being done, also being funded by ACS donations, that we will someday see an end to Cancer! My hope is that you reach out to your local chapter of The American Cancer Society and see what you can do for them. Utilize your time or your talent or your treasure to give back to those in your community that need help.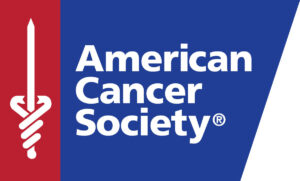 The American Cancer Society is the nation's largest private, nonprofit investor in cancer research. Since 1946, the American Cancer Society has invested more than $3.8 billion in research to help understand cancer's causes, determine how best to prevent it, and discover new ways to cure it. If you would like to donate, you can do that here.