Happy Birthday Wrangler – Here's To 75 Years
Jun 20, 2022
Happy Birthday Wrangler – Here's To 75 Years

Happy Birthday Wrangler! Did you know that Wrangler has been around for 75 years? That's a long time for any company to be in business, especially in the ever-changing world of fashion. For three-quarters of a century, Wrangler has been making jeans and Western wear that is perfect for cowboys and cowgirls of all ages. In that time, they've perfected the art of making sure every stitch and seam is perfect, so you can ride, work, or just kick back in comfort.
In honor of Wrangler's 75th birthday, we asked them a few questions about how their brand got started and where they see themselves going over the next 75 years. So happy birthday Wrangler! Here's to many more years of supplying some of the best western styles around.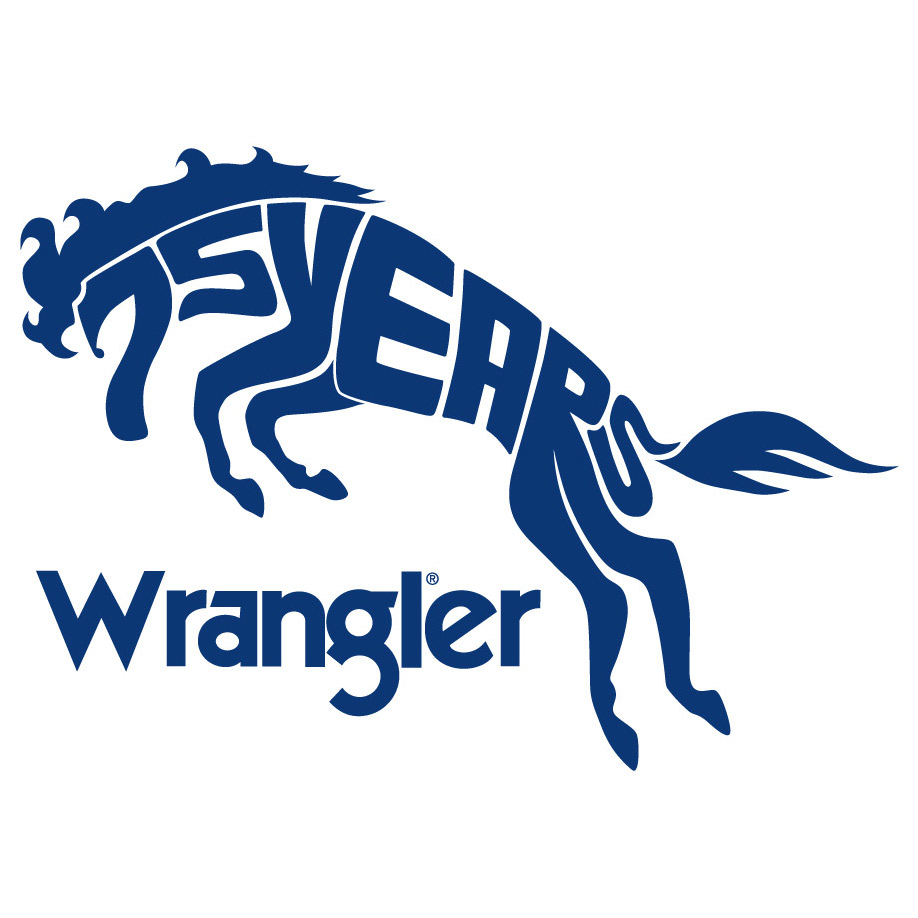 Wrangler is all about respecting its western heritage. Can you tell us more about celebrity tailor Rodeo Ben's inspiration when he designed Wrangler's first authentic western jeans?
Rodeo Ben was hired by Blue Bell, a denim brand that eventually became the Wrangler brand we know and love today. He was asked to create a cowboy jean that could be mass-produced and functional for the true cowboy and styled in a fit that would flatter. Rodeo Ben's jean was designed with input from rodeo champions Jim Shoulders, Warren "Freckles" Brown, Bill Linderman, Tom Whatley, and Harry Thompkins. His design came to be known as the original Wrangler "western jean," and found its audience in ranch workers and rodeo stars alike.
Wrangler was the first western wear brand officially endorsed by the Pro Rodeo Cowboy Association, and the Wrangler brand is still involved with the PRCA today. How have you been able to keep your brand current for rodeo cowboys for all these years?
Wrangler is rooted in the western rodeo lifestyle and is dedicated to the mission of fostering the thriving, growing sport of ProRodeo. As PRCA's first, longest-standing sponsor and the largest supporter, Wrangler sponsors 150 select rodeos annually, including the title sponsorship of the Wrangler National Finals Rodeo and the Wrangler ProRodeo Tour. Wrangler continues to sponsor more than 120 contestants, announcers, bullfighters, and other members today. They are outfitted in the only jeans and shirts licensed through the PRCA. Not only are our products specifically crafted for the rodeo, but we've also launched Wrangler Network, a streaming platform with live rodeo coverage for spectators across the globe. It is the only free rodeo and western lifestyle digital platform, and it is the undisputed leader in western lifestyle content. This keeps our brand, ranchers, rodeo athletes, and cowboys up to date with the latest trends and news.
Could you tell us more about how the design of Wrangler jeans is made for all walks of life? Cowboys, famous entertainers, and those who just love the western lifestyle?
For the cowboy of yesterday, today, and tomorrow and with heritage stitched in every seam, we offer designs that are equipped with performance capabilities, built for the dirt as well as western-inspired styles that nod to the cowboy spirit in us all. Wrangler is a testament to the grit and bravery of the American West. While our styles can be worn by anyone, staying true to our heritage by creating custom patterns for icons like George Strait and styles alike for his fans, help us continue to epitomize the genuine western lifestyle. We connect bona fide cowboys with those who aspire to live the cowboy lifestyle.
Your Wrangler Retro jeans are loved by our customers. How do you distress your Retros to make them look worn-in yet comfortable at the same time?
Each pair of our Wrangler Retro jeans are handcrafted using mid-weight, ring-spun denim to create comfortable, yet durable Wrangler jeans. After sewing the jeans, each pair is individually distressed using a combination of sandpaper and laser technology to give a natural, worn-in look.
Purchasing a pair of Wrangler jeans is an investment that will last both in style and in wear. Every style we create is made to withstand decades, which is why we're so happy to hear that your customers love the Retro jeans. It further proves our mission that we strive so hard to upkeep.
We know it's important to Wrangler to take care of our planet. What steps is Wrangler taking to reduce your "boot print?"
The WeCare Wrangler sustainability platform currently acts as our roadmap as we help lead the industry toward meaningful change that creates more positive environmental and social impacts. Our parent company, Kontoor, is currently tracking toward major sustainability goals as seen on the company's website.
We have recently launched the Wrangler™ Reborn Collection, spotlighting the resilience of Wrangler denim and the brand's commitment to crafting quality pieces that can be passed down from generation to generation.
We've also announced the expansion of our made-in-the-USA Wrangler Rooted Collection, made with 100% traceable cotton grown by American farmers, emphasizing supply chain transparency from "farm to label."
Lastly, ​we released The Wrangler Westward 626 Earth Day jean, crafted from organic cotton and eco-friendly finishes to make a statement in a sustainable fashion.
At the end of the day, Wrangler knows our consumers love and respect the land.  They hunt, they fish, they enjoy the great outdoors, and many are dependent on the land for their livelihood. We want to do everything that we can to make sure we are not harming the environment but helping to ensure the land will continue to be used and enjoyed by all.
Do you think you'll ever update the timeless style of the Wrangler 13MWZ jean?
13MWZ is and always will be the jean designed by Cowboys for Cowboys.  Over the years we have made sure it stays that way while continuing to deliver as Cowboys develop more needs and wants from their jeans. We have updated our Cowboy Cut collection with numerous styles from adding colors, washes, fits, and updated styles like the 47MWZ Premium Performance Cowboy Cut. We added stretch to our classic 13MWZ to create the 13MWZ with Active Flex. We always listen to our consumers and work to make sure they are getting what they want and need, but always promise to have classic styles as well.
What type of new products/ideas does Wrangler have up its sleeve for the next 75 years?
We're celebrating our 75th year with many collections and launches. To kick off the commemoration, Fort Worth native, Leon Bridges, is the 2022 global men's ambassador. Discovered nearly 10 years ago after striking up a conversation with a music executive at an open mic night about a shared love of Wrangler jeans, a fitting start that has come full circle for Leon Bridges with the launch of Leon Bridges x Wrangler, a limited-edition collection honoring Bridges' deep Texas roots releasing later this fall.
We've also launched collaborations with Fender Guitars, emphasizing the denim uniform worn by musicians for decades, beyond our deep western roots. There will also be special 75th Anniversary styles in our George Strait Cowboy Cut Collection this year. Our great connection to country music will help us in keeping our year-long party going with partnerships with George Strait, Cody Johnson, Jon Pardi, and many more.  We also plan to honor our long history in the world of rodeo by planning to make sure this year's Wrangler National Finals Rodeo is a blowout as we celebrate 75 years.
We're excited to share additional upcoming partnerships and collaborations with you throughout the year. As the cowboy spirit increasingly inspires global fashion and culture, we'll continue to be committed to offering superior quality and timeless design for the next 75 years.