How To Care For Your Boots
Dec 25, 2021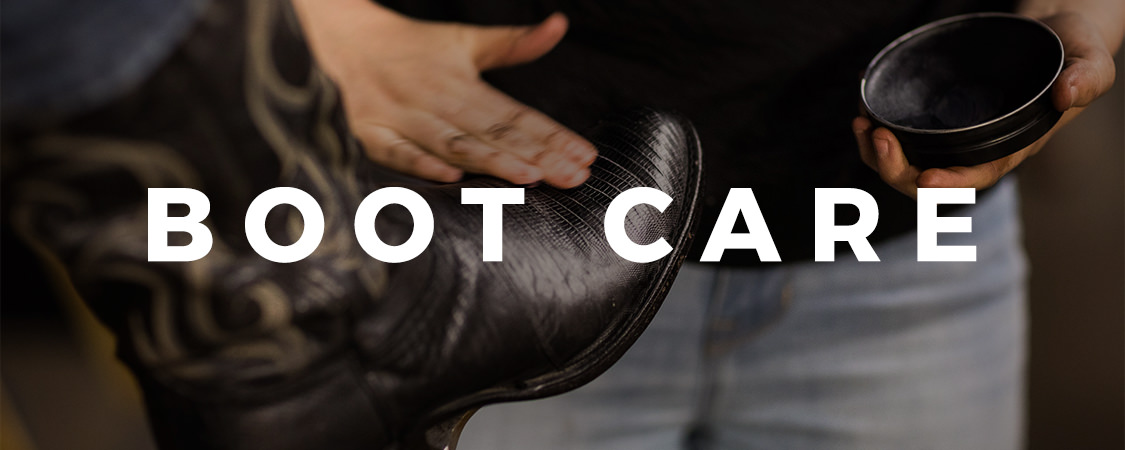 Whether you were gifted a new pair of boots for Christmas or want to know ways to make your favorite pair last longer, Cavender's is here to help. It doesn't matter if it's an old sentimental pair or a pair of serious investment boots. They'll both benefit from the care you can give them both at home or with a visit to our stores.
First off, you'll want to routinely clean off the daily dust and build up so when it comes time to condition your boots the leather will be ready to soak up the conditioner to keep the surface of your boots strong and durable.
Some brushes will surface clean boots after daily use and work with boot conditioning oils and polishes. You'll want a horsehair brush that works polish into the surface of the boot to bring out the leather's natural shine and luster. There is also a vast range of leather conditioners that work with various boot leathers.
Products such as mink oil can be applied with a soft cloth or a brush. Remember that oil-based conditioners will slowly darken the leather, while a lanolin-based conditioner will prevent the color and finish on your leather boots from changing.
Suede boots will need a suede brush or stone to restore the nap and remove any stains.
How you store your boots will add to their longevity, so use a boot tree to help them maintain their shape when you're not wearing them.
Ease off boots with boot jacks to help protect against scuffs and scrapes to the leather.
Are your boots a little too tight? Cavender's offers free in-store boot stretching to get that perfect fit. Search for the best assortment of boot care products for men's and women's boots at Cavender's online or in-store.
With proper maintenance, you should be able to keep your boots in incredible shape for years to come.