Introducing the 2019 Cavenders Youth Rodeo Team
May 2, 2019
Today, we are excited to introduce the 2019 Cavender's Youth Rodeo Team. Consisting of 14 rodeo athletes from nine states, ranging in age from 7-18, these athletes were carefully selected based on specific criteria including their success in the classroom, on the dirt and in the community, as well as their history of high morale and character.
We couldn't be more proud of these youth rodeo athletes and honored to have them as members of Team Cavender's. We look forward to cheering them on and supporting them throughout the year!
Meet our 2019 athletes and a glimpse of their accomplishments.
Logan Wilson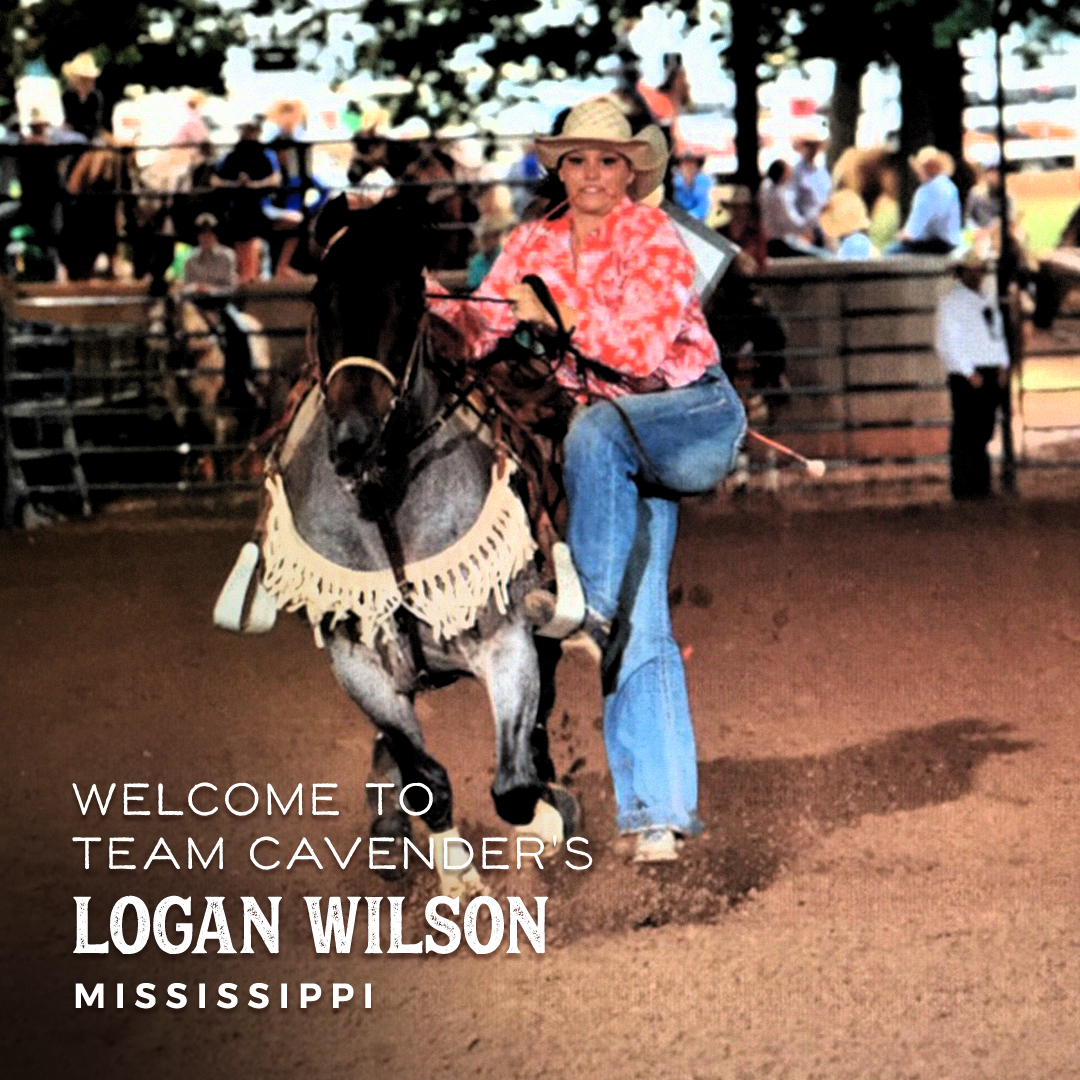 A freshman from Mississippi, Logan is a National Little Britches (NLB) Jr. Girl's All-Around Champion, NLB Jr. Girl's Breakaway Champion, National Jr. High World Champion in Goat Tying and the reigning Junior High Girls All-Around and Breakaway state champion.
Grace Hill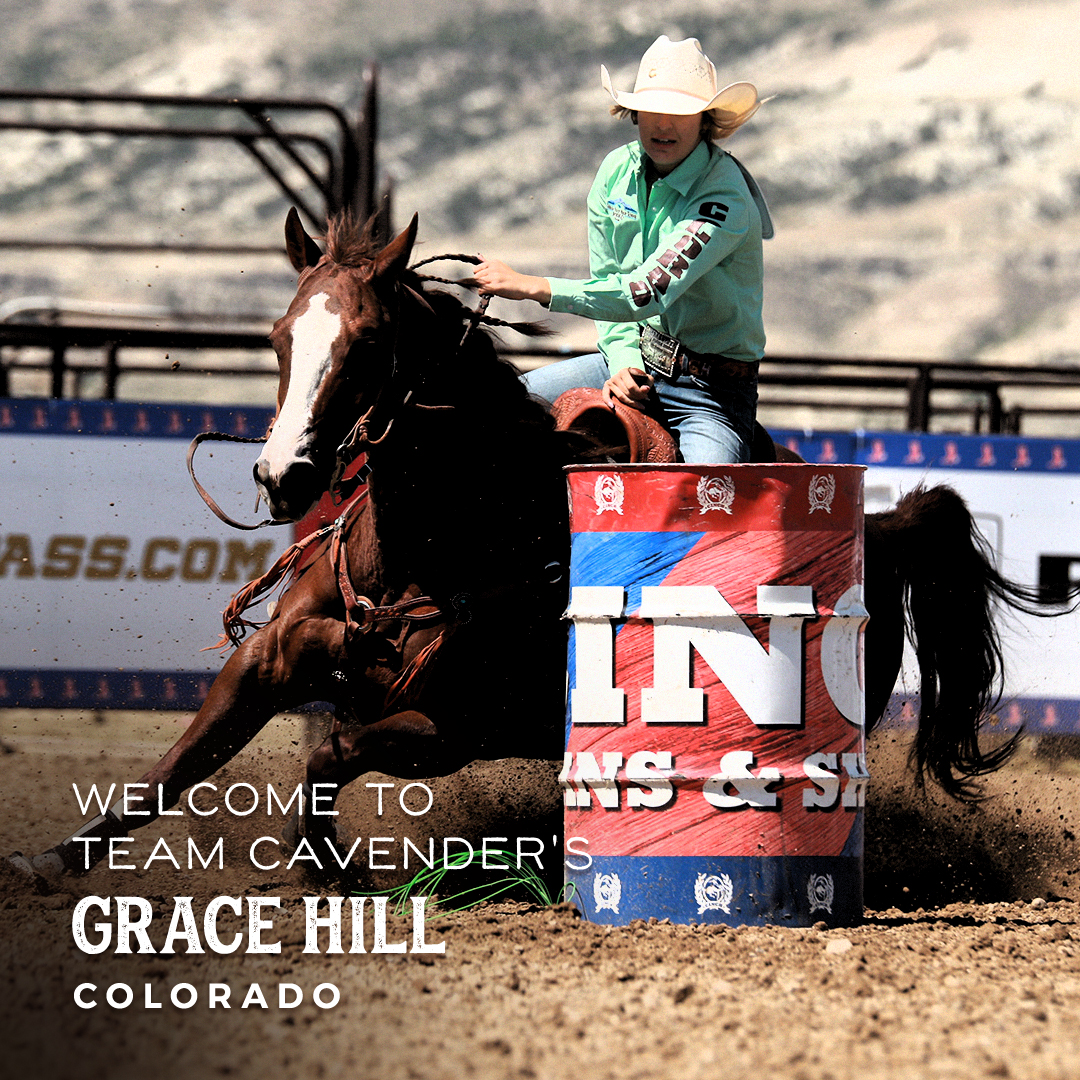 Hailing from Colorado, Grace is a senior with an impressive rodeo resume. A few of her titles include NLBRA World Champion Barrel Racer and All-Around Champion, CJRA State Champion Barrel Racer, CSHSRA State Reined Cowhorse Champion, and a 3x NHSFR national qualifier, and she finished 7th in the world in barrels at the 2018 National High School Finals Rodeo.
Gus Gaillard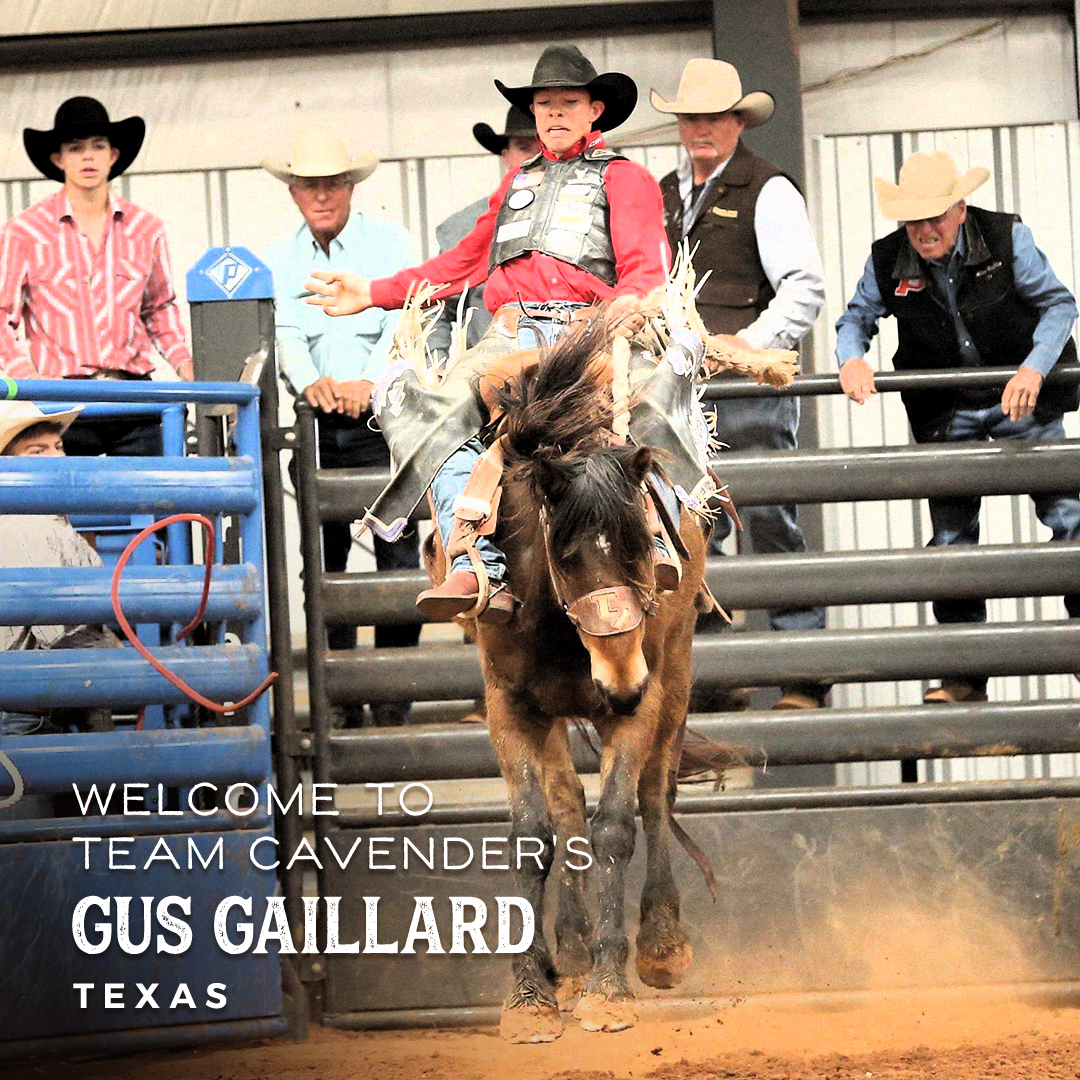 A freshman from Texas, Gus is the reigning National Jr. High School Finals Rodeo Saddle Bronc Steer Champion, a title he also held in 2016 as well, and the reigning Texas Jr. High School Rodeo Association and National Jr. High Finals Rodeo All-Around Cowboy title holder.
Luke Coleman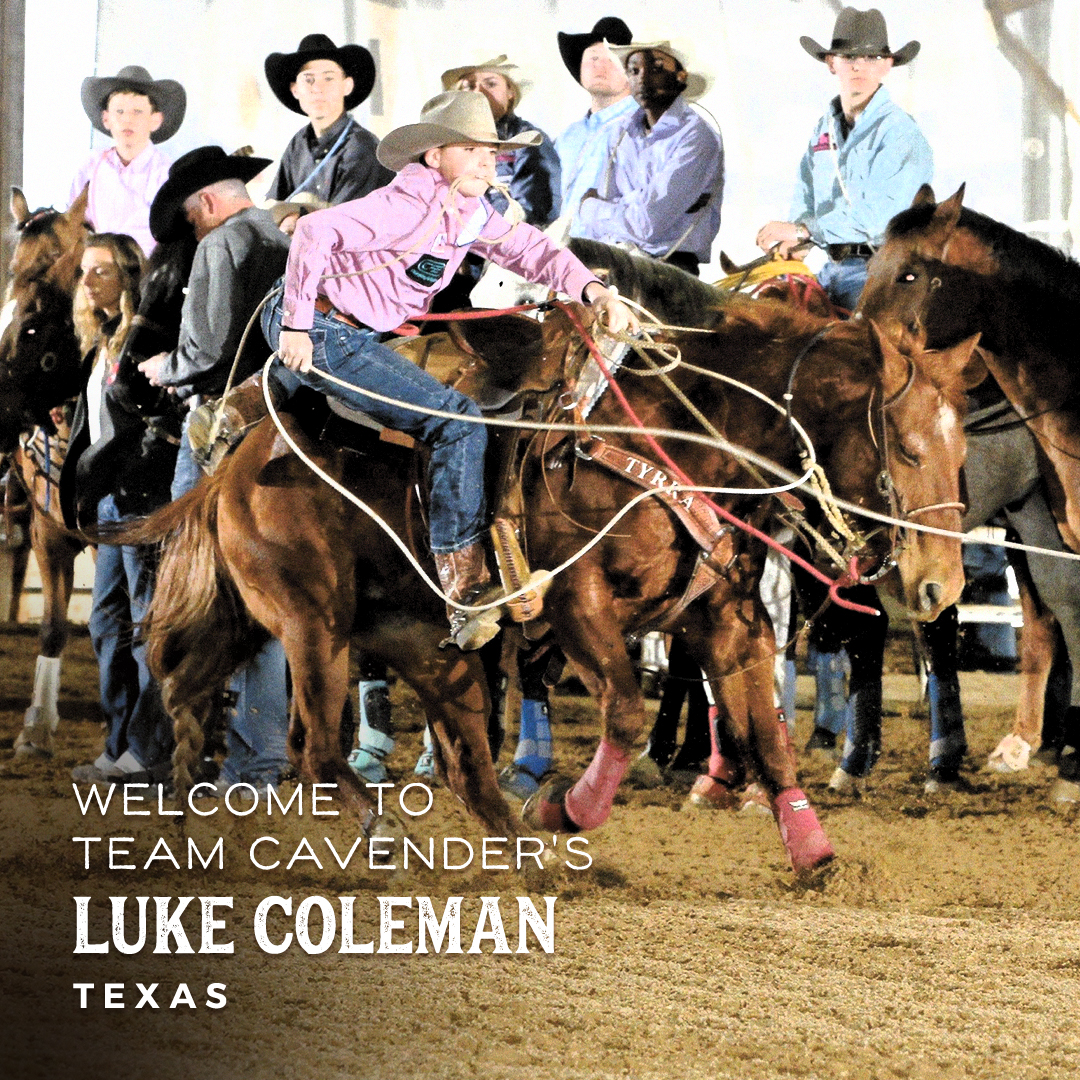 One of our youngest athletes, Luke is a 6th grader from Texas. He has already found much success including qualifying for the 2018 JR. NFR, the reigning Roy Coopers Vegas 10u Breakaway Champion, Texas State 4H Roping Long Go Champion and the Joe Beaver Youngest Tie-Down Roper Award.
Blayze Fallis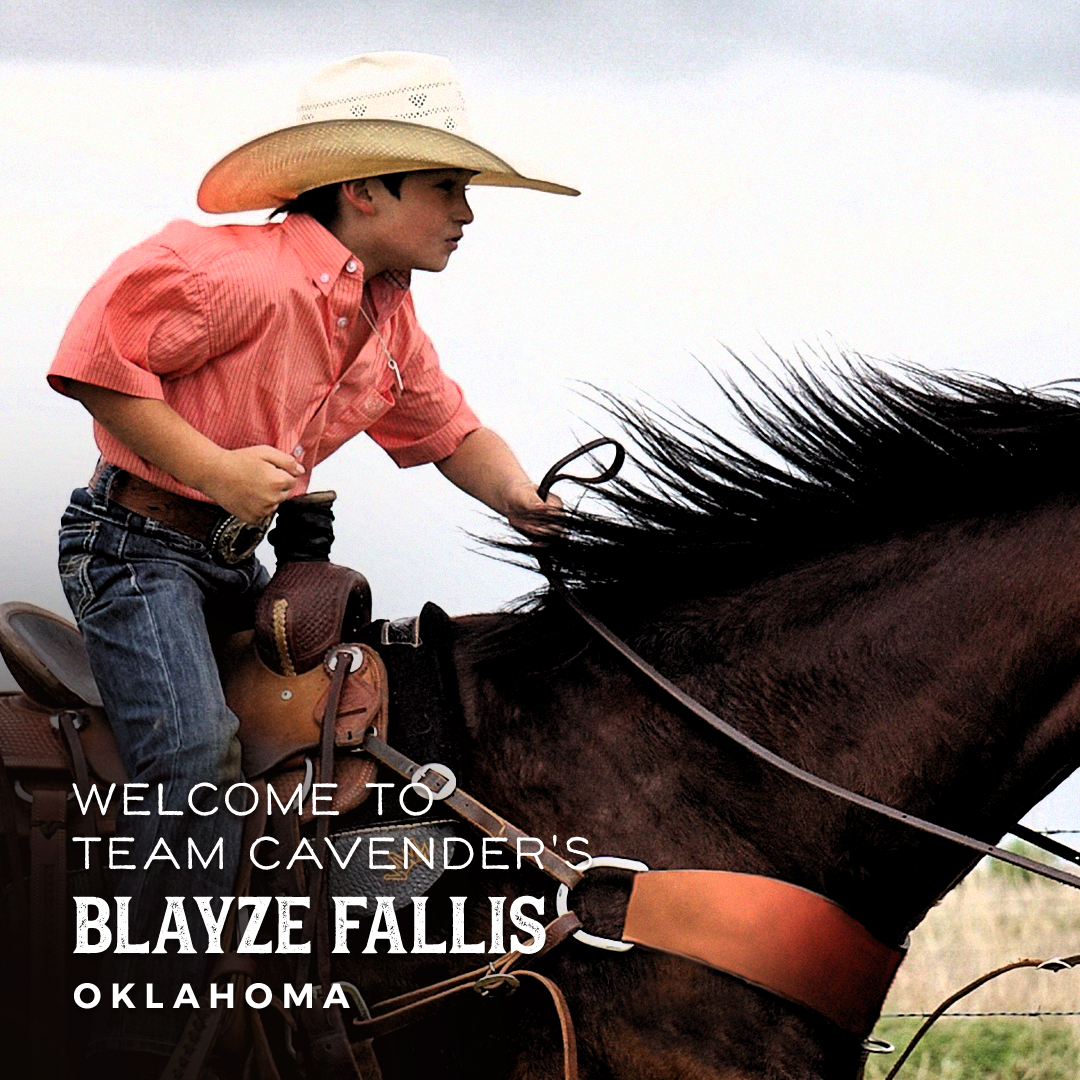 The youngest cowboy on the team hailing from Oklahoma, Blayze is a second grader and has captured numerous Jr. looper titles, won the Longrange Ranch Rodeo Roping title 3 years in a row, taken home Champion and Reserve Champion titles at various Jr. rodeos and was featured on the show Little Big Shots.
Bradi Good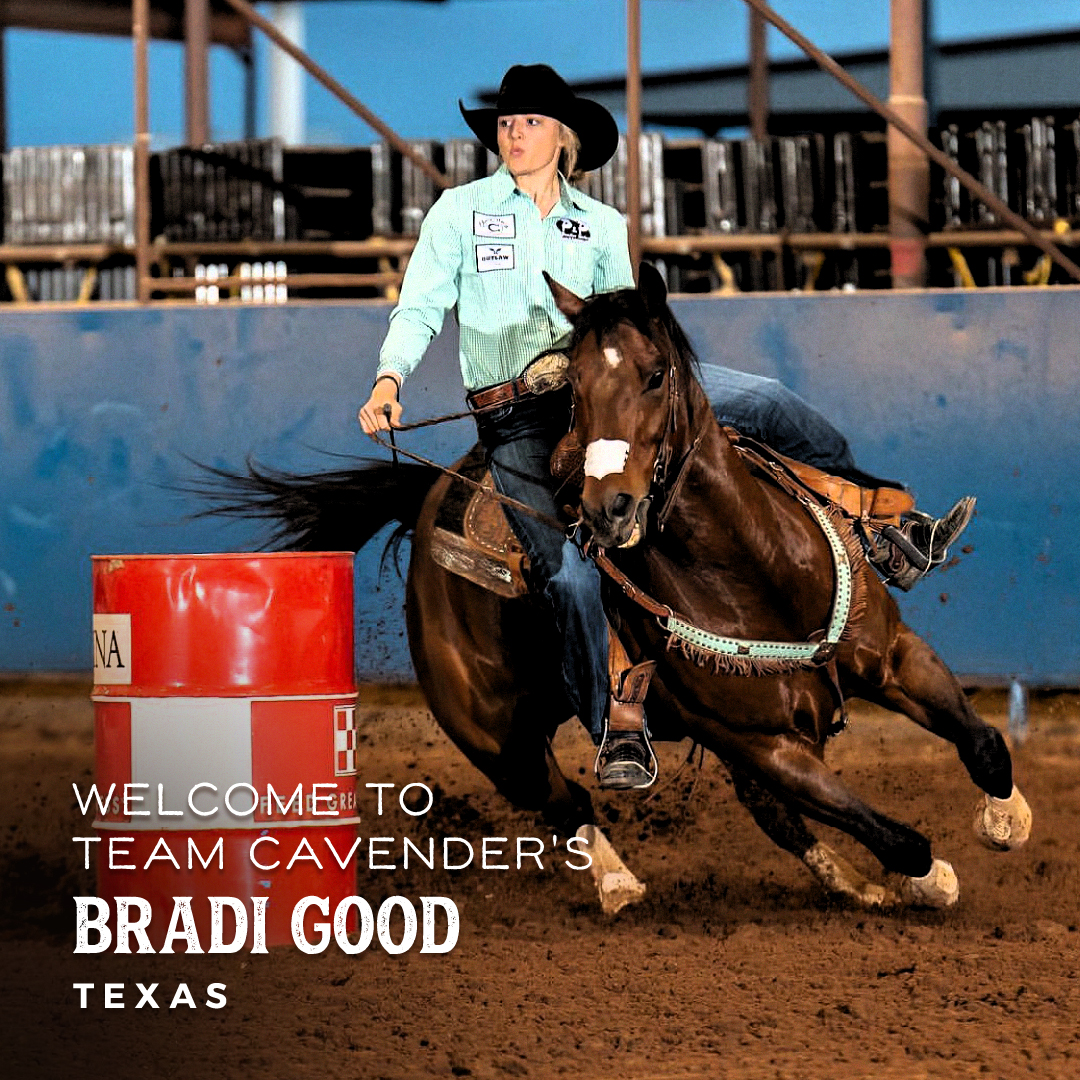 A junior from Texas, Bradi is the reigning THSRA Champion Barrel Racer and NHSRA Reserve Champion Barrel Racer. She also holds the Elite Futurity Champion title, is the reserve champion Texas Youth Circuit Finals Barrel Racer, the 2018 Jr. NFR Champion Breakaway Roper, a 2x Jr. American Barrel Racer qualifier and 2x American Breakaway qualifier.
Bella Sauvage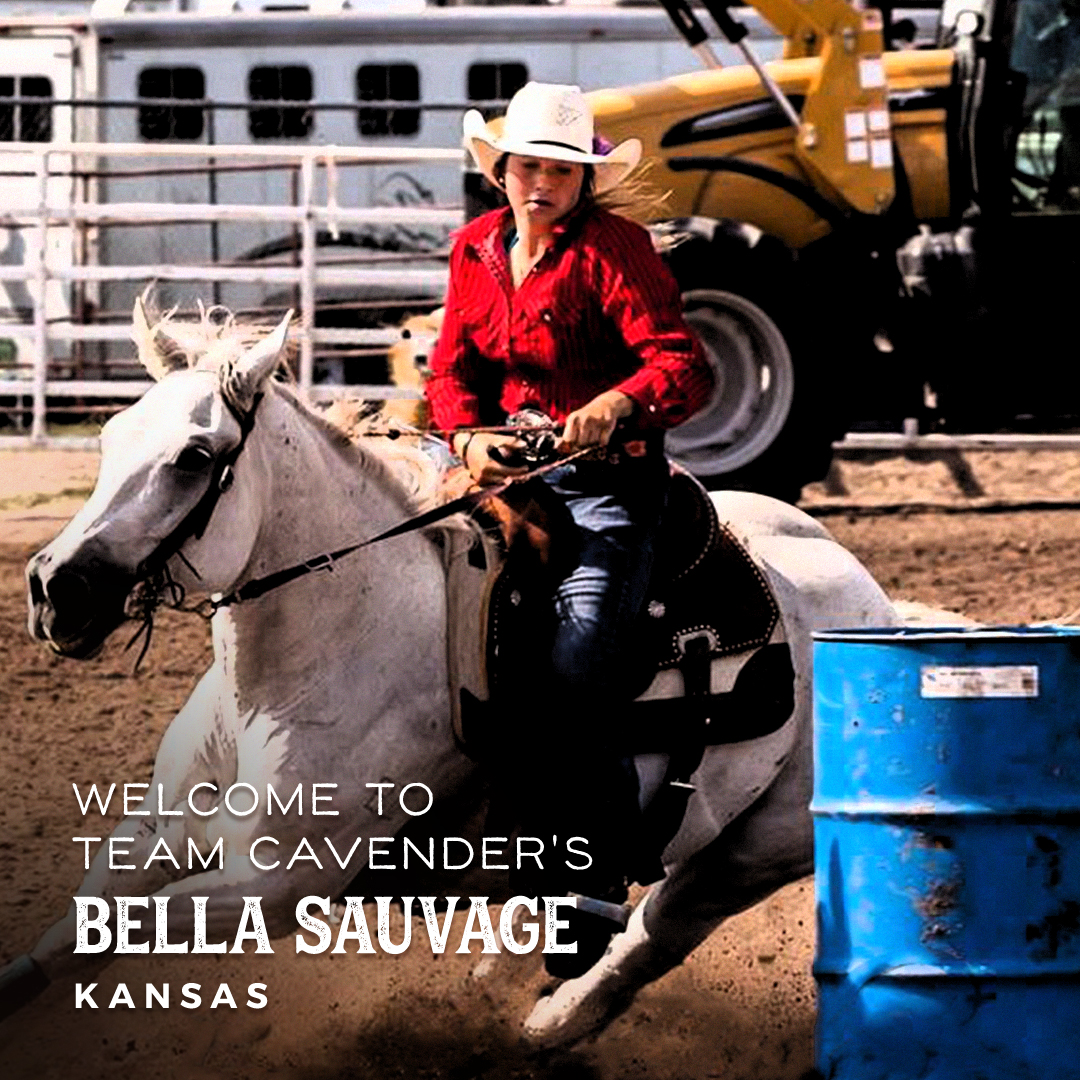 Bella is a sophomore from Kansas and is the reigning KHSRA Rookie of the Year. She's a 3x NJHSFR qualifier, the 2016 KJHSRA state barrel racing champion, the 2017 KJHSRA reserve state champion barrel racer and breakaway roper and a 2018 NHSFR qualifier.
Kylie Conner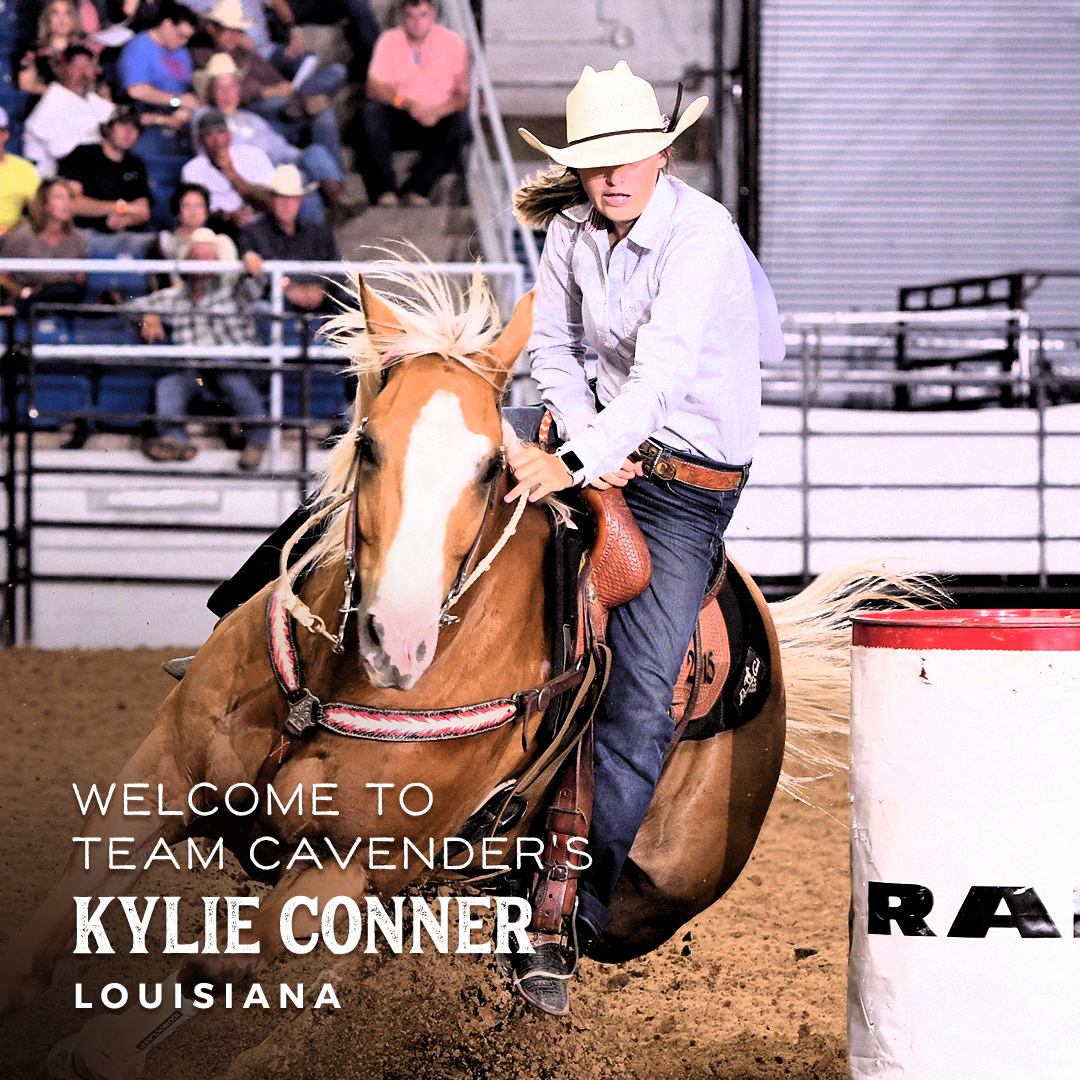 Hailing from Louisiana, Kylie is a sophomore and the reigning Louisiana High School Rodeo All Around Cowgirl, Barrel Racing Champion and Rookie of the Year. She also is a 3x state champion and Rookie of the year at the Jr. High level in addition to a qualifier for The American numerous times.
Tom Crouse
Tom is a junior from Missouri and a roping specialist. Tom is a 2x Missouri State Champion in calf roping, had a 2nd and 3rd place finish the past two years at the NHSFR and is a Jr. American champion.
Gus Franzen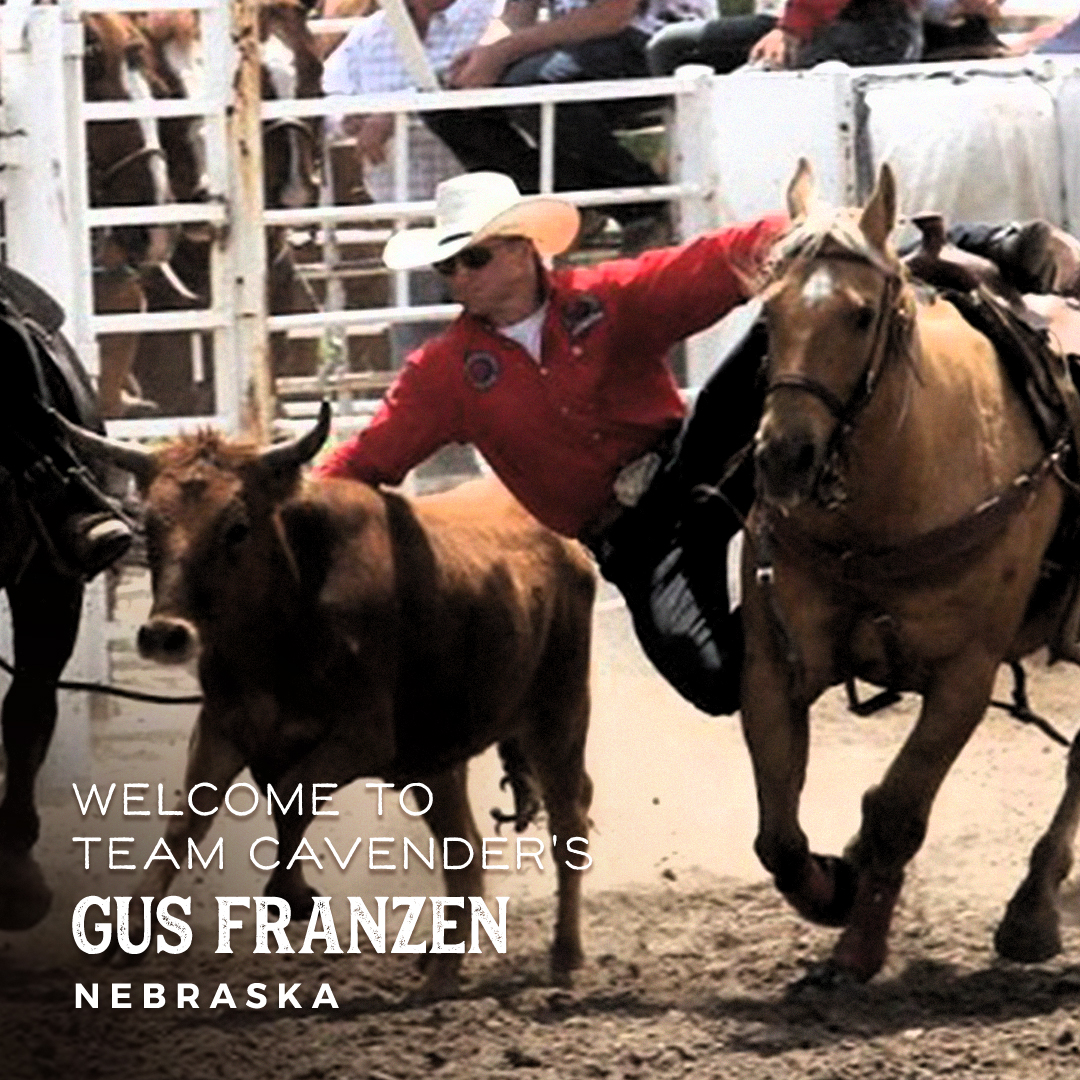 A veteran on the team, Gus is a senior from Nebraska. His resume includes being a 3x Nebraska National team member, a top ten finisher in steer wrestling at the Jr. NFR, a Reserve Champion in Saddle Bronc and Steer Wrestling, the 2018 Whitaker Award Recipient and a top ten finisher at the 2019 Jr. American.
Cole Skender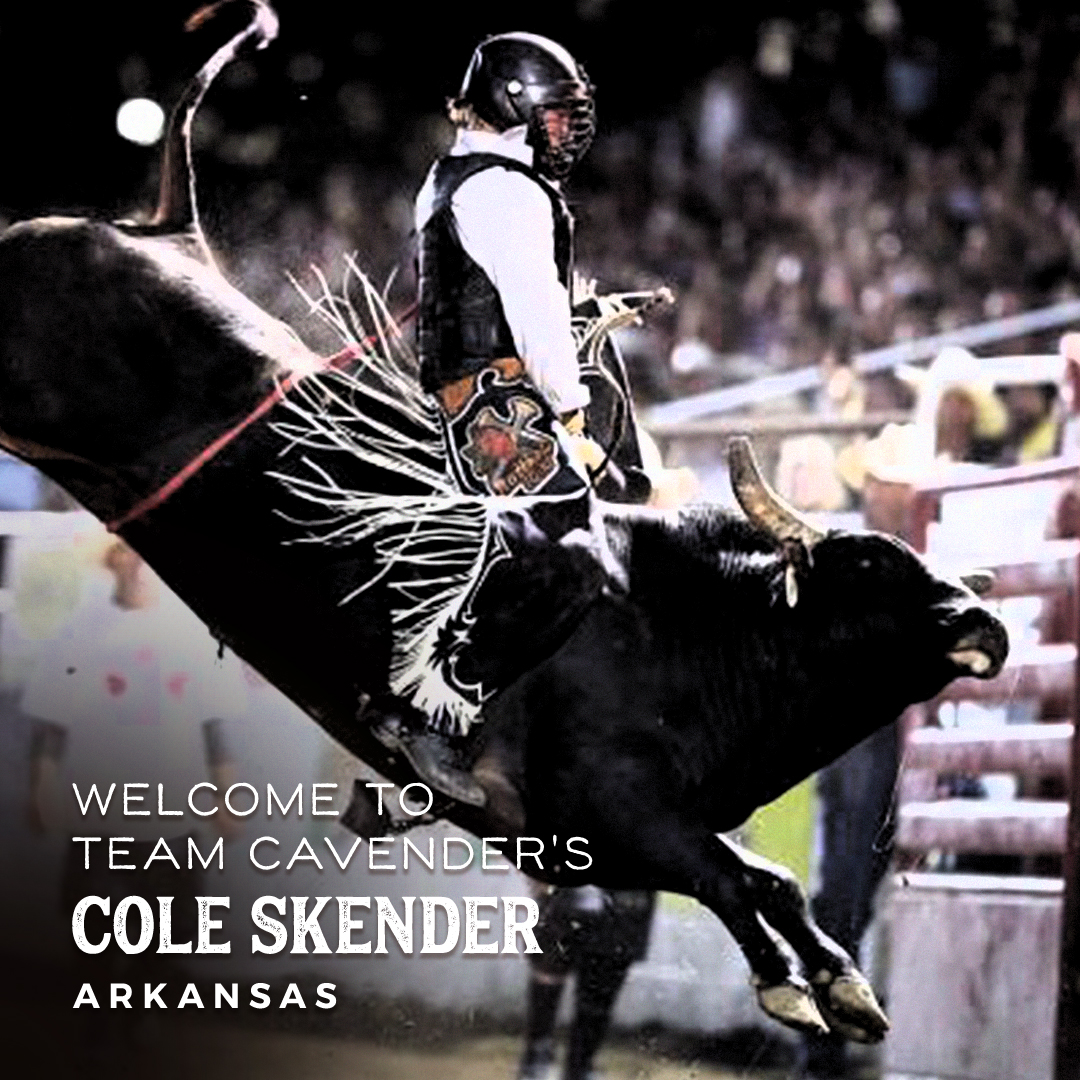 Cole is a senior bull rider hailing from Arkansas. He is the reigning National High School Finals Rodeo and Arkansas High School champion bull rider. He is also a CBR Finals qualifier and Arkansas Rodeo Association Champion.
Jordi Edens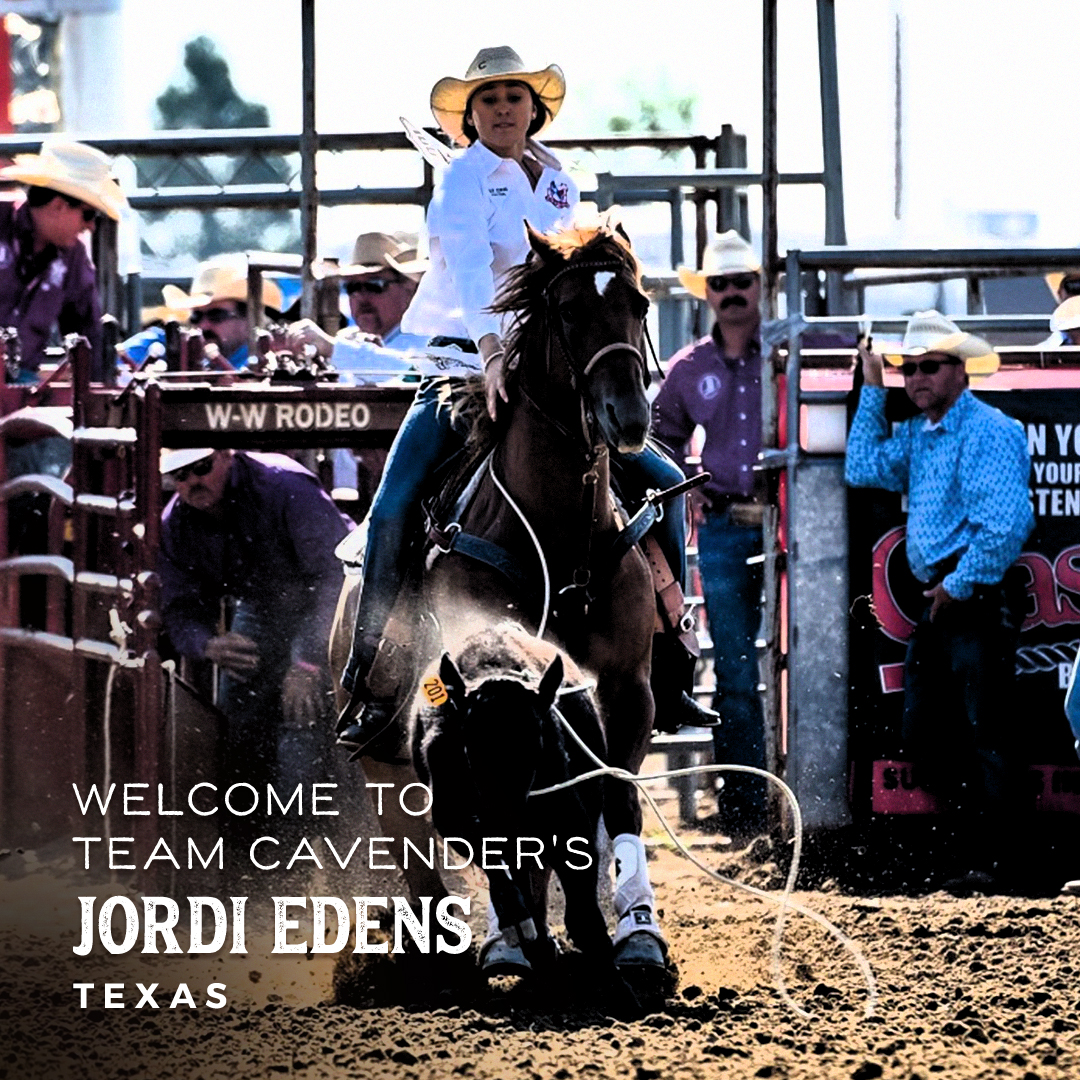 A Texas native, Jordi is a Junior and competes in Barrels, Breakaway, Team Roping, Goat Tying, and Pole Bending. She is a Texas High School State Champion Breakaway Roper, 2x Texas High School State Average winner in Breakaway and Reserve High School National Champion Breakaway Roper.
Riley Webb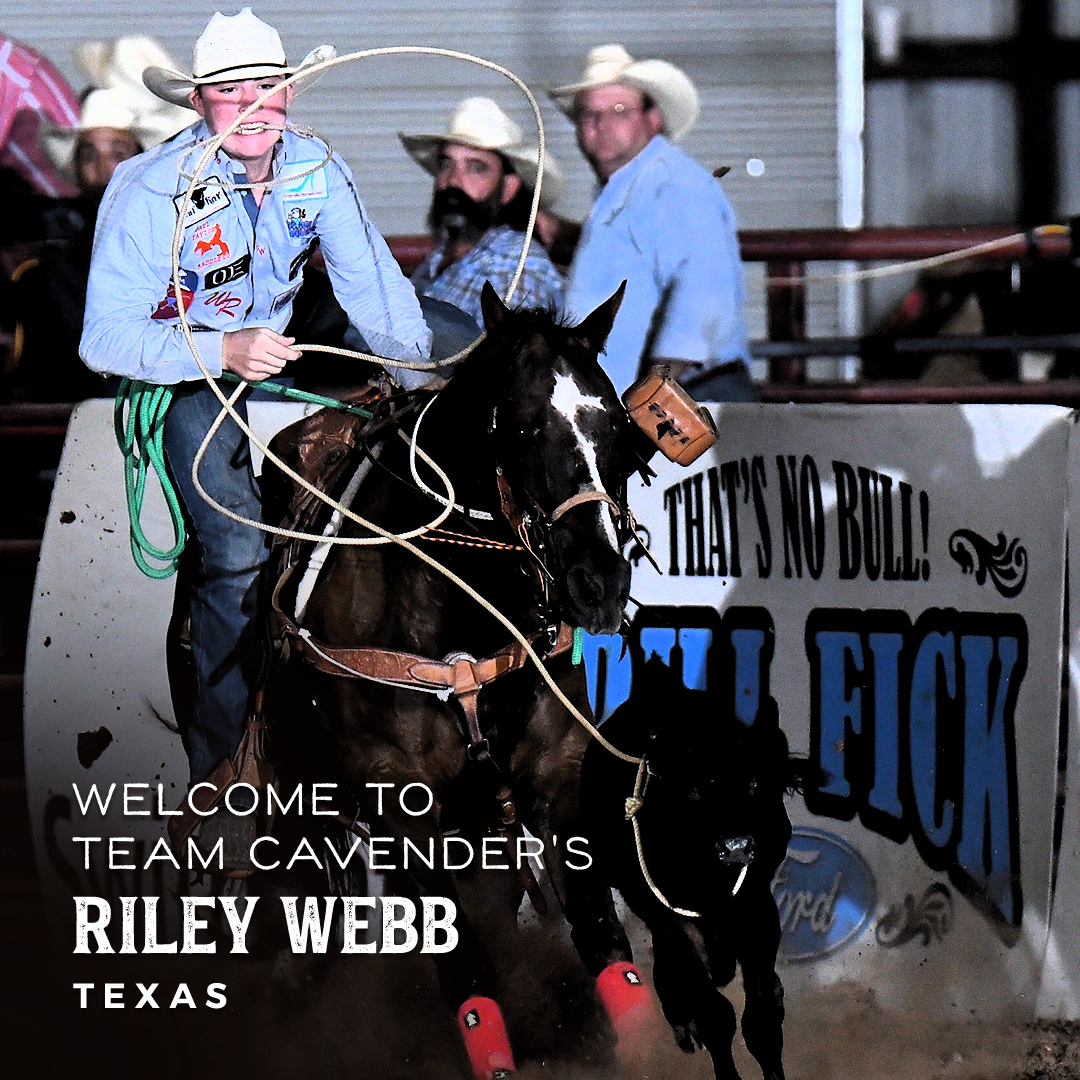 A Freshman from Texas, Riley is a 3x NFR Opening act trick roper, 2015 and 2017 13 and Under Jr. NFR Tiedown Champion, 5x Jr. NFR Qualifier, The American semi-finalist, and the reigning National Boys Goat Tying Champion.
Kade Williams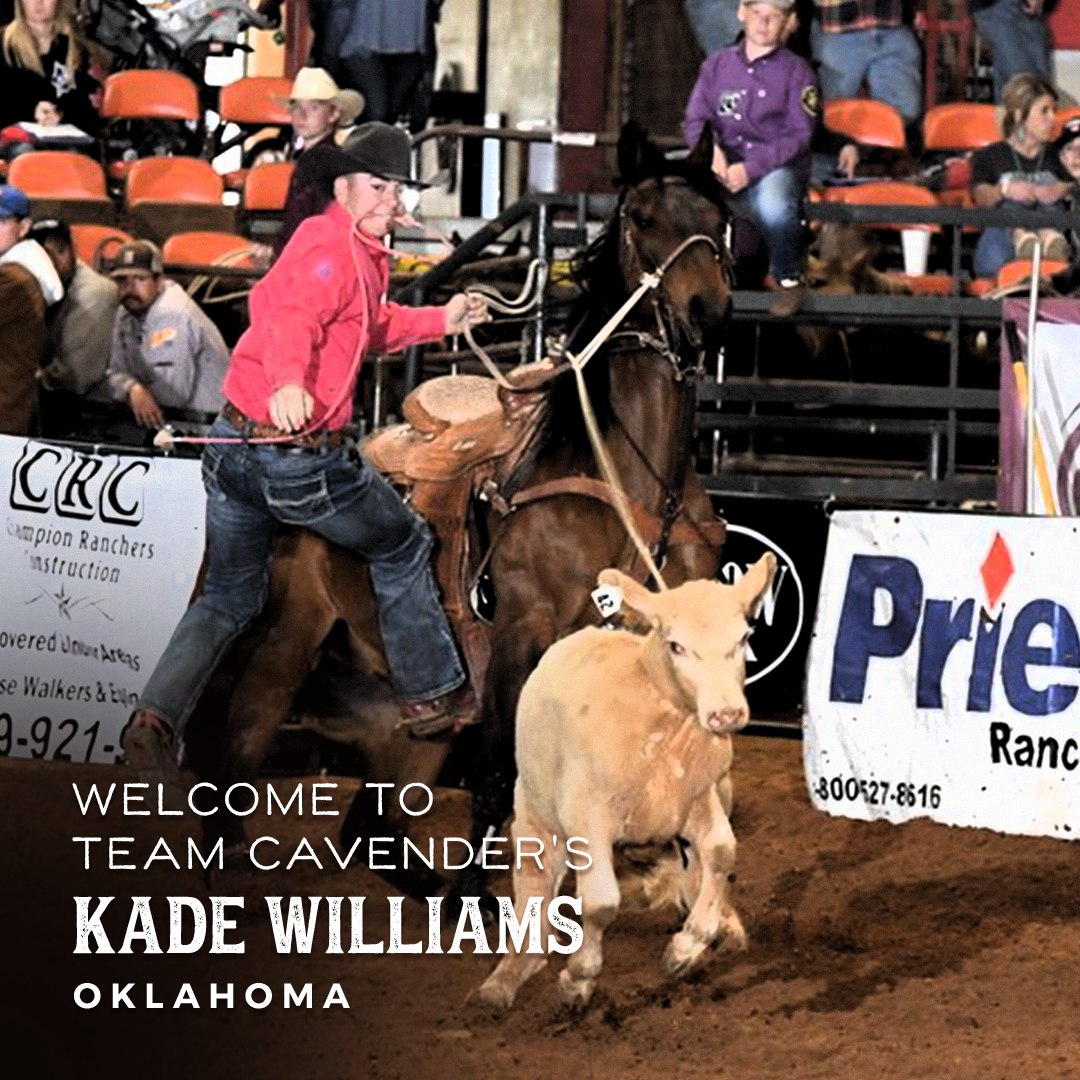 A freshman roping specialist from Oklahoma, Kade is a 7x OJRA All-Around Champion, 3x Jr. NFR Qualifier, Oklahoma Jr. High Rodeo Breakaway and Goat Tying Champion, NJHSRA Ribbon Roping Champion and the 2018 Cinch Academic Scholarship Recipient for Cowboy Athlete of the Year.
Jack Wright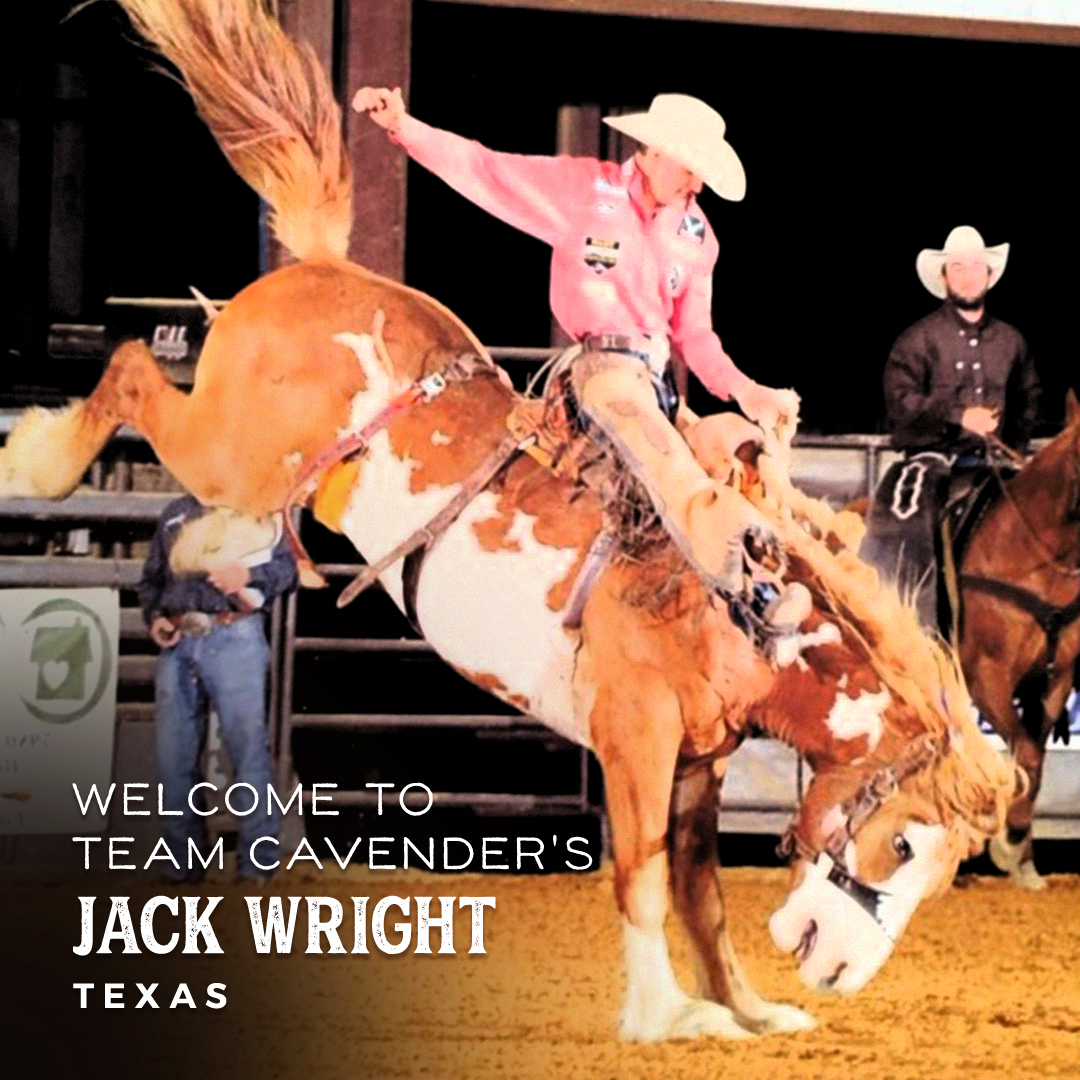 Jack is a recent high school graduate hailing from Louisiana and is the reigning Texas High School Rodeo Association state champion saddle bronc rider, 3x Region 5 saddle bronc champion, LRCA saddle bronc Rookie of the Year, was the 2018-2019 Texas High School Rodeo Association president and a 2 time WCRA qualifier to the $50,000 round.
Kenlie Raby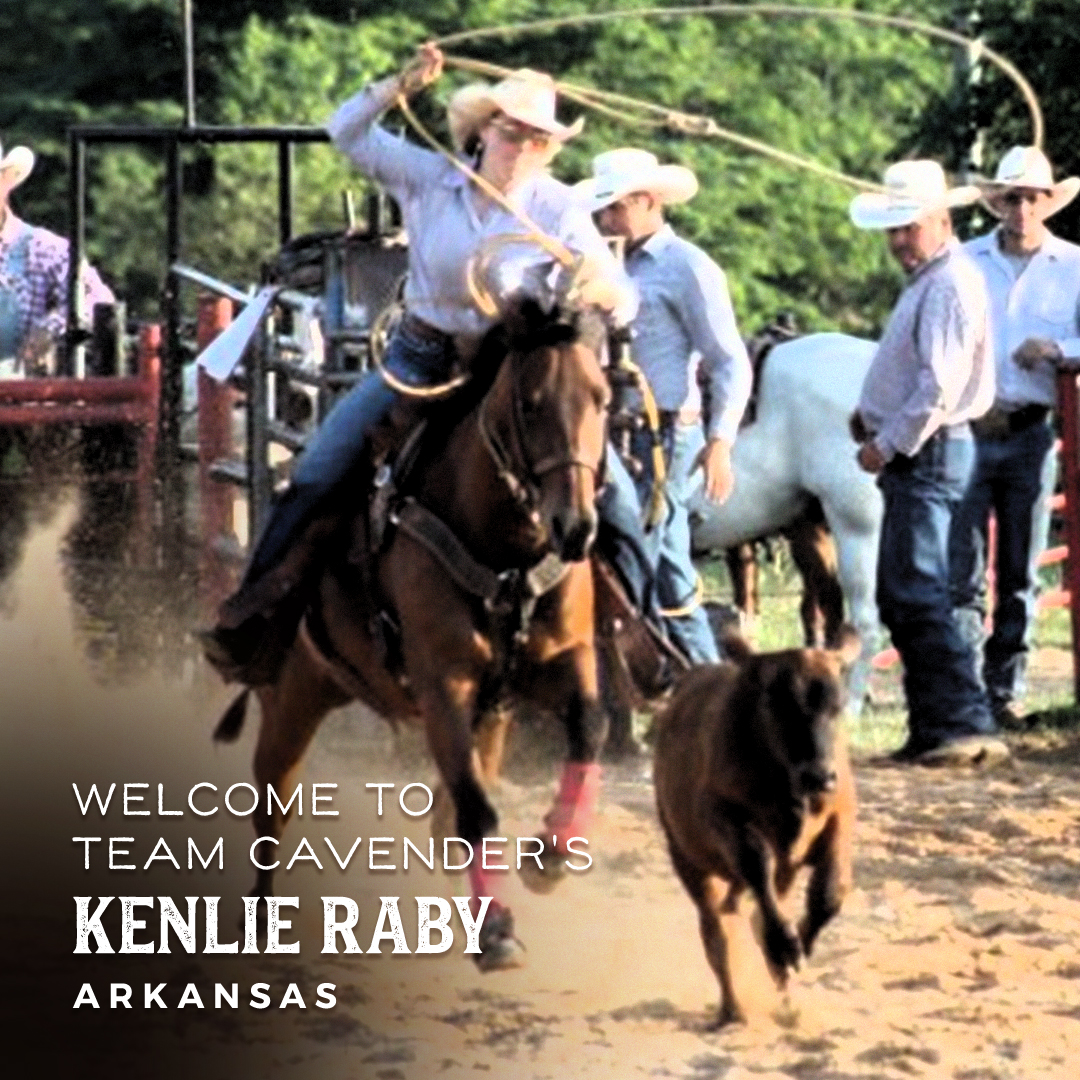 Hailing from Mount Vernon, Arkansas, Kenlie is a junior and no stranger to success. The Arkansas cowgirl is the 2017 Reserve National Champion Breakaway Roper, a 2x State Champion Goat tier and a 5x NHSRA qualifer.
Ashley Henderson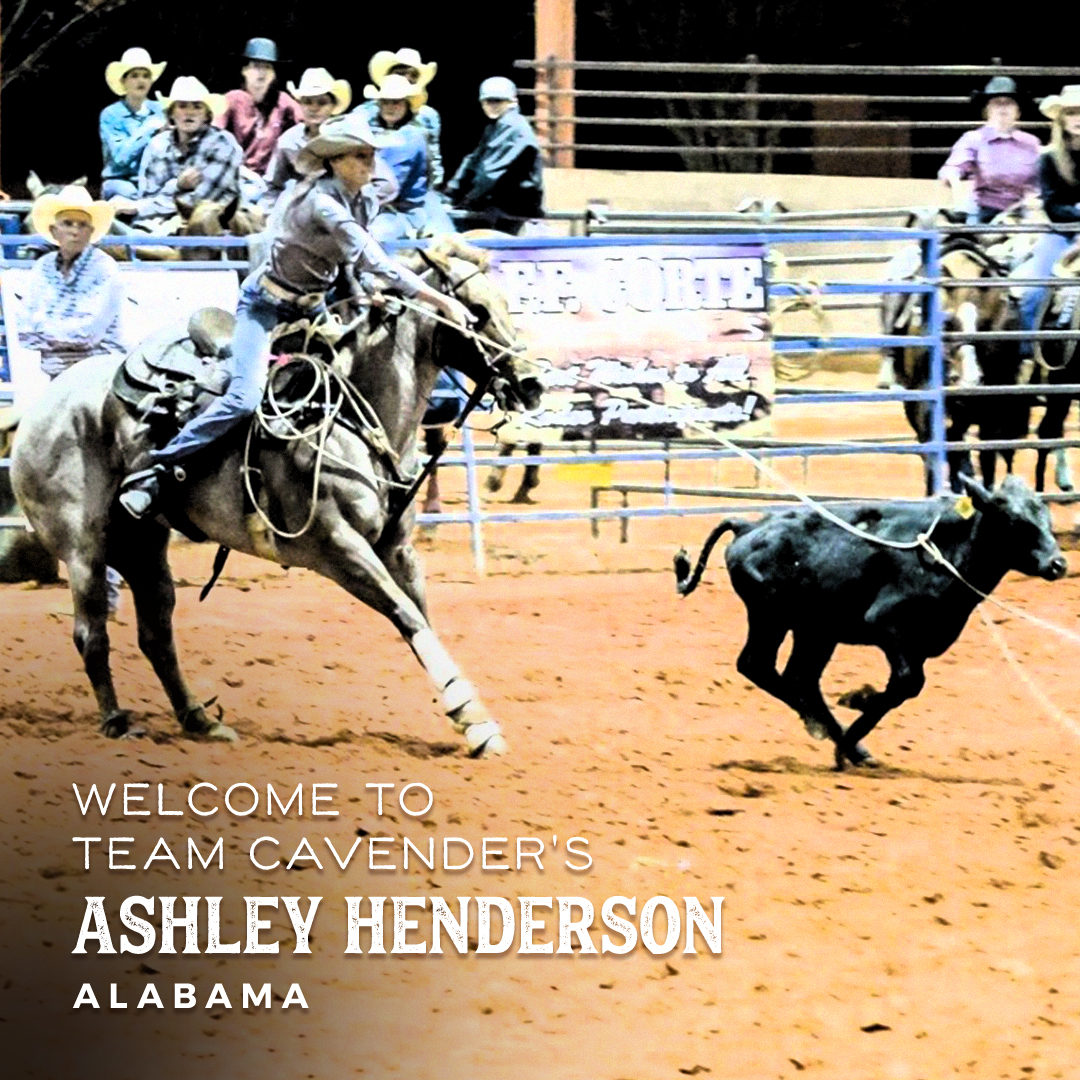 A cowgirl from Pensacola, Florida, Ashley is a senior competing in the Alabama High School Rodeo Association. Her accomplishments include the 2017 AHSRA Rookie of the Year, 2018 & 2019 AHSRA Student President, 3x NHSFR qualifer, 2019 AHSRA Reserve Champion Breakaway Roper, and 2019 AHSRA State Champion Breakaway Roper and Barrel Racer.
Lacey Nail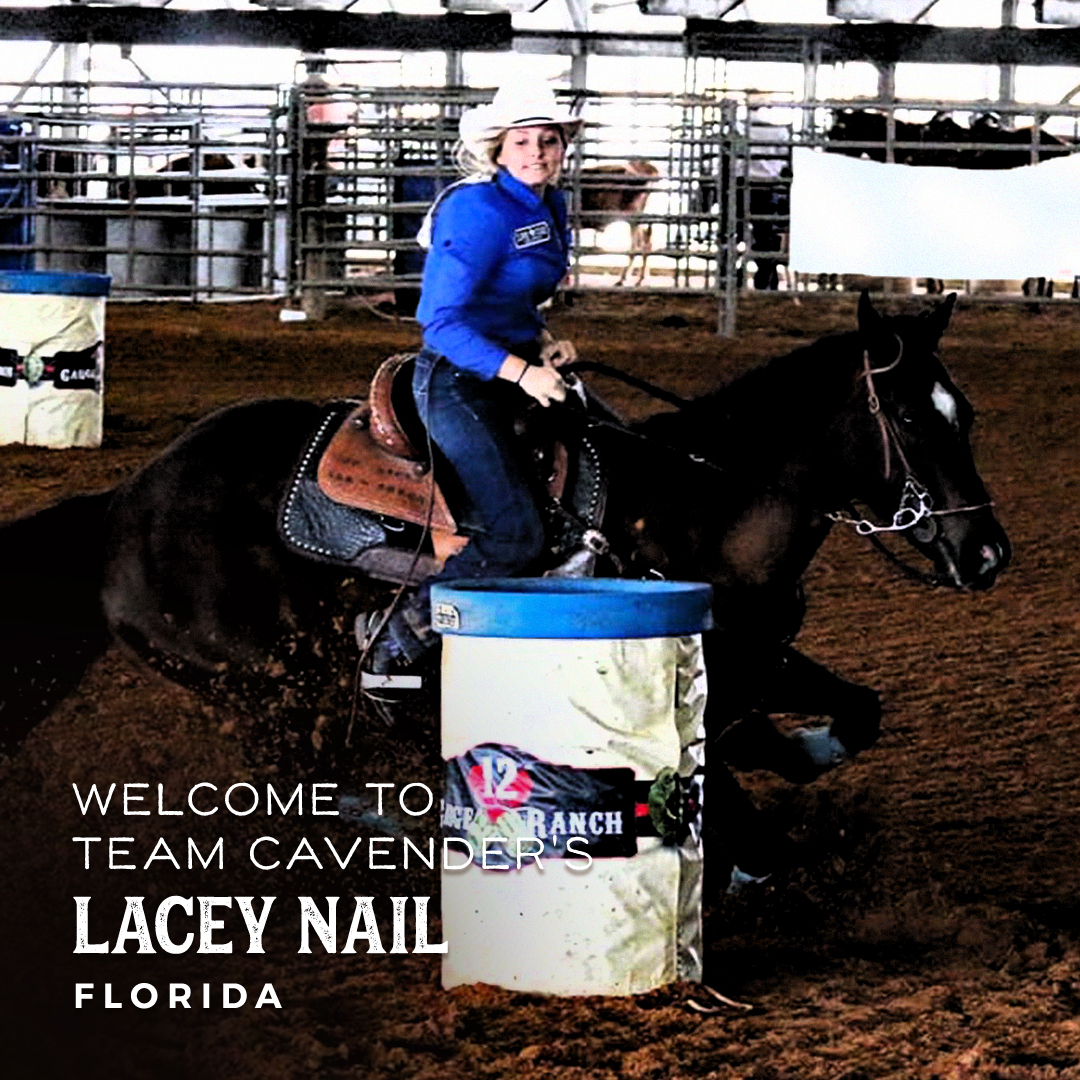 Lacey is a freshman cowgirl hailing from Okeechobee, Florida and the reigning FHSRA All-Around Rookie Cowgirl and Reserve All Around Champion that will be heading to Rock Springs for her first National High School Finals Rodeo. She also took home the 2017 and 2018 Florida Junior Rodeo Association All-Around Champion cowgirl titles.
Keenan Hayes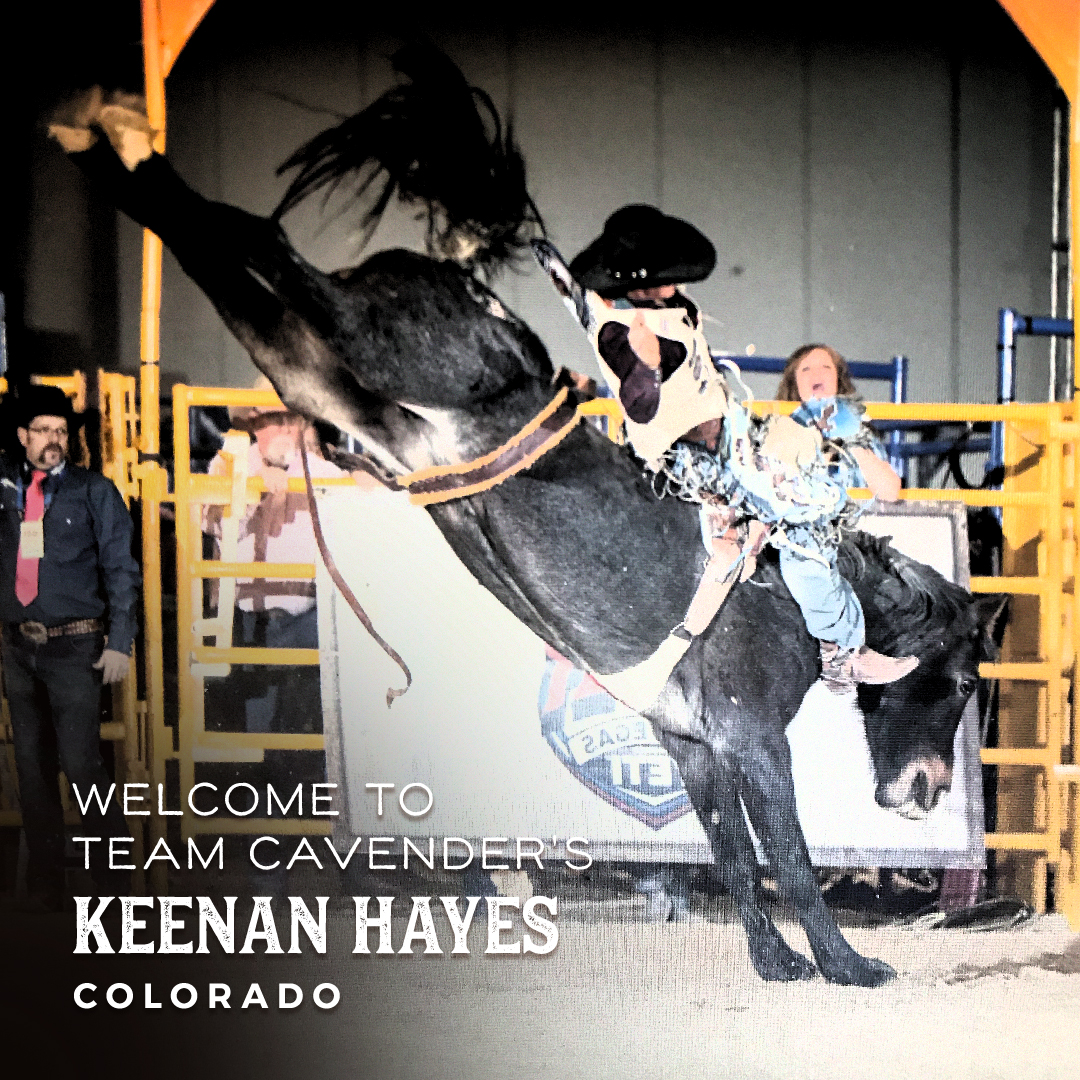 Keenan is a sophomore rough stock rider hailing from Hayden, Colroado. He returns to the National High School Finals Rodeo after claiming the Rookie of the Year, Reserve All-Around Champion and Reserve Bareback Champion titles in 2018. He's also the reinging JR. NFR Champion Bareback Rider, was the 2017 JR. NFR All-Around Champion and the 2018 IFYR Reserve Bareback Champion.
Gauge McBride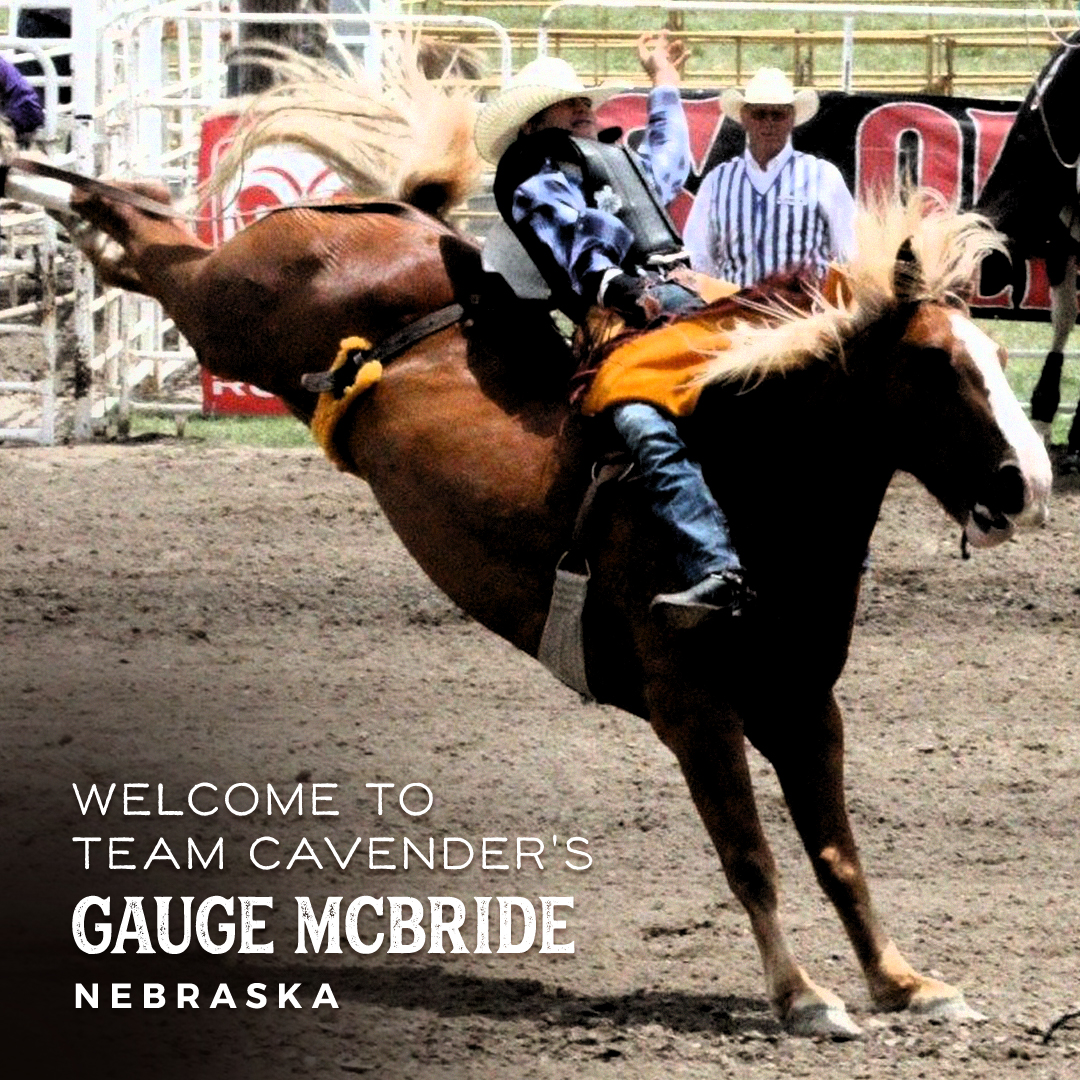 A junior from Kearney, Nebraska, Gauge McBride is the reigning Nebraska Bareback Riding Champion, 2017 Nebraska Bareback Riding and 2017 Nebraska Rookie of the Year and Reserve All Around Champion.
We couldn't be more proud of these youth rodeo athletes and honored to have them as members of Team Cavender's. We look forward to cheering them on and supporting them throughout the year!