Larry's Country Diner It's Time For Outerwear (S22:E23)
Oct 20, 2022
Larry's Country Diner
It's Time For Outerwear (S22:E23)

It's Time For Outerwear!
On this week's episode of Larry's Country Diner, Mike and Drew Cavender talk about our exclusive Rafter C and Rockin' C brands. Featured and a Larry's Country Diner favorite is our Carry and Conceal outerwear available in a variety of styles, colors and sizes.
They also talked some of our other Cavender's exclusive brands, such as Cowboy Workwear, JRC & Sons and Cavender's Boots. Drew discusses our current promotion honoring Wrangler's 75th Anniversary, the Buy 1, Get 1 of equal or lesser value at 50% Off running thru October 20th.
We at Cavender's want to promote and preserve the Western lifestyle. We live this lifestyle and wear what we sell. Our customers can depend on us to provide them with authentic, durable products. This is why we're proud to partner with the folks from Wrangler and celebrate their 75th Anniversary!
Don't forget we also have our BootDaddy hoodie promotion going on in 4 of our Cavender's stores. Right now when you spend $50 you can get a BootDaddy hoodie for only $12 at our Omaha, Kansas City, Wichita, or Cavender's PFI locations.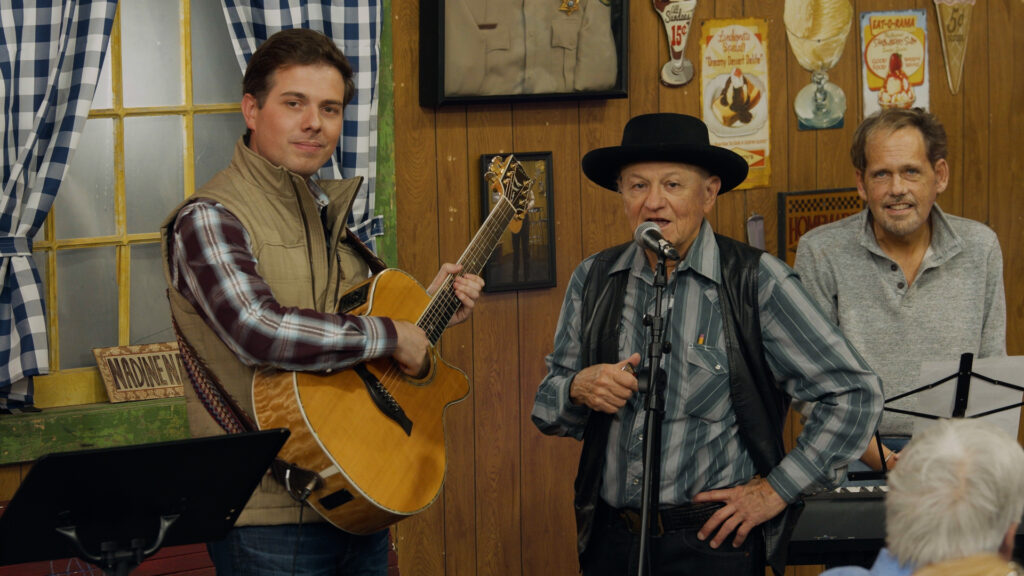 Performing Artist: Ben Hall with Charlie McCoy. Season 22 Ep 23 originally aired on 10/20/2022.