Larry's Country Diner with Darin and Brook Aldridge (S22:E6)
Apr 6, 2022
Larry's Country Diner with Ariat Dixon Boots (S22:E6)

Ariat has always been a great partner for us and that's why we've brought them on Larry's Country Diner today to talk about their fan-favorite Ariat Dixon boots. Cavender's has been around since 1965, and since our beginning we have prided ourselves in providing customers with quality products and an authentic western experience. One of the things that sets us apart and makes us a leader in the western retail industry, is that we are always looking for new products and new styles to bring to our customers.
Featured Ariat Dixon Boots
Today we've brought Trinity Grant of Ariat with us. Ariat integrates athletic footwear technology into their boots making them very comfortable to wear all day long. Ariat is always at the forefront, bringing its footwear technology, new styles and trends to the market. Today, Trinity has brought some women's Ariat Dixon cowgirl boots to share with our Larry's Country Diner fans. One of her personal favorite boot styles, the Ariat Dixon comes in multiple colors. Ariat is constantly releasing new colors of their Dixon boots so you could even try to collect them all! Ariat Dixon booties look great with jeans, dresses, or even shorts. Dixon booties are very easy to slide your foot into. Hidden into the top of all Dixon boots is a bendable wire that you can adjust and open up to make it even easier to put the boot on. Once your foot is in the boot you can bend the wire back into place to help snug the boot onto your foot. Ariat's beautiful Dixon booties are made with a leather bottom, are Goodyear leather welted, and are very comfortable.
If you purchase the Ariat Dixons we've brought on the show today, or you make any in-store purchase over $50 at Cavender's Wichita, Kansas City, Omaha, or Cavender's PFI locations you will be able to purchase a BootDaddy hoodie in store for only $12.
Kubota Sidekick RTV Giveaway
Another exciting announcement on this show is that now through June 16, 2022 you can come into Cavender's PFI Western Store in Springfield, MO and register to win a brand new Kubota Sidekick RTV! Make sure to visit the store and enter the contest before June 16th, 2022, right before Father's Day. Also, don't forget to "Ring the bell!" to receive a free bottle of BootDaddy BBQ sauce when you are at Cavender's PFI.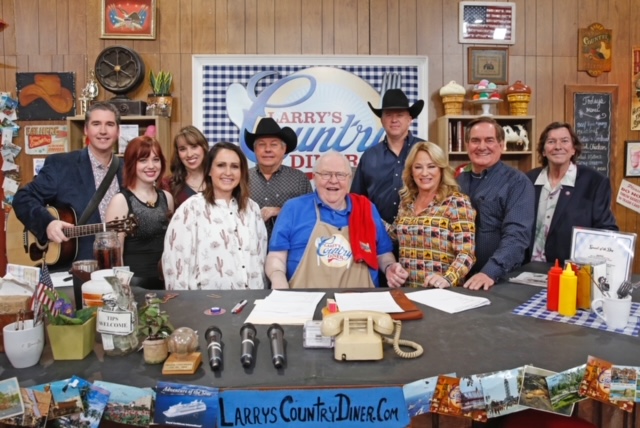 Performing Artist: Darin and Brook Aldridge Season 22 Ep. 6 original airing on 4/7/2022.