Larry's Country Diner with Nocona Boots (S22:E15)
Jul 14, 2022
Larry's Country Diner with Nocona Boots (S22:E15)

Nocona boots is a great partner of ours and we are excited to feature them on this episode of Larry's Country Diner. We at Cavender's are proud to now have 94 stores across America and are looking forward to soon having 100 stores Nationwide. One of our most recent growth trends has been in the Southeast. We now have 6 Cavender's stores in Louisiana, 2 in Mississippi, 3 in Alabama, 1 in Orlando Florida, and two years ago we purchased the Horsetown stores in Atlanta. With the addition of Cavender's Horsetown and Cavender's PFI in Sprigfield Missouri, we now have 5 stores that carry saddles and tack. We've been working hard to grow our saddle and tack business. We would also love to find a place in Nashville to put in a Cavender's store.
Nocona Hero Collection
Cavender's has been carrying Nocona boots since 1965. They've been a great boot brand for us and we'd like to introduce their new Nocona Hero Collection on the show today. This Collection looks very sharp and fits extremely well. You'll love the comfort of the removable cushioned insole in these boots. They also come with a hardworking rubber outsole for added flexibility and traction.
Nocona Pirarucu Print Hero Boots
We also carry a Pirarucu print in the Nocona Hero Collection. The Pirarucu print boots also have orthotic inserts for extreme comfort that we know our customers love. These are great looking boots with their exotic inspired fish-print foot and attractive stitching on the shaft.
You can shop all of our Nocona boots at any of Cavender's 94 stores or online at Cavenders.com. When you come into our store don't forget to tell us you watched us on Larry's Country Diner. We have so much fun meeting all of our Diner fans.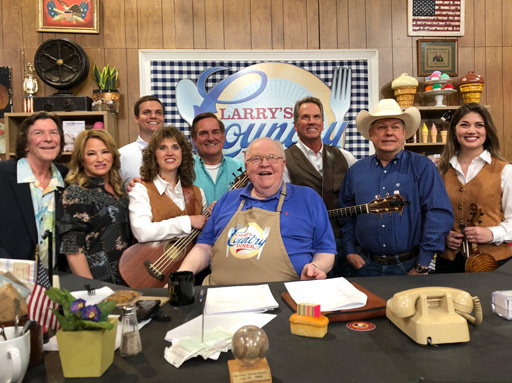 Performing Artist: Dan Miller Season 22 Ep. 15 original airing on 7/14/2022