Community Events for November 2021
Oct 22, 2021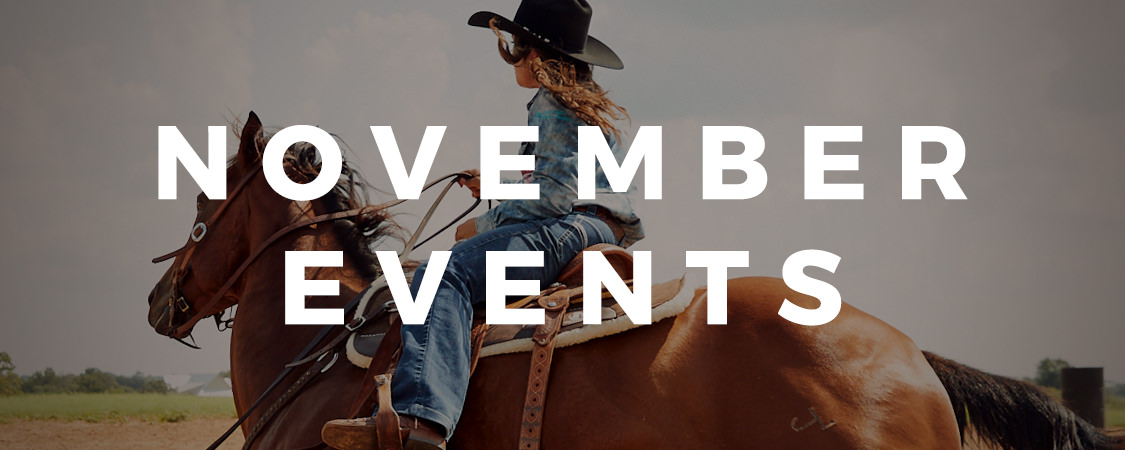 Texas Department of Agriculture Family Land Heritage Ceremony | Austin, TX | 11/3/2021
The Family Land Heritage (FLH) program is a recognition program that honors families who have owned and operated a continuous agricultural operation for 100 years or more. Every year TDA hosts a ceremony at the Texas State Capitol to celebrate and commemorate the families who have passed down their proud Texas legacy from generation to generation.
---
Rio Grande Valley Livestock Show Fall Festival | Mercedes, TX | 11/4 – 11/7
The Rio Grande Valley Livestock Show Inc. was created to provide a safe and educational environment that promotes family, community and volunteerism. They strive to promote the youth of South Texas through leadership development, agricultural education, and competition with a goal of creating the leaders of tomorrow.
---
Rockwall County Sheriff's Posse Roundup | Rockwall, TX | 11/6
Come join the Rockwall County Sheriff's Posse in celebration of our community's western heritage and agricultural roots.
Bring the whole family and join in on the fun. You don't want to miss this! There will be live music, delicious food, an area for the kiddos to practice their ropin' skills, and plenty of shopping at our western marketplace.
---
Women's Fund Power of the Purse Luncheon | Tyler, TX | 11/9/2021
Celebrate with the Women's Fund as they welcome 16-year-old entrepreneur and Texas native, Miss Mikaila Ulmer! This incredible young lady started her empire at 4 and a half years old and has since seen her company Me & the Bees Lemonade grow from yesterday's humble front yard lemonade stand sales to today's nationwide sales through major retailers including Whole Foods and Target.
---
Working Ranch Cowboys Association World Championship Ranch Rodeo | Amarillo, TX | 11/10 – 11/14
In March of 1995, a group of people from across the western United States created the Working Ranch Cowboys Association to promote ranching and to preserve the lifestyle of the working ranch cowboy. WRCA produces the World Championship Ranch Rodeo as a means to showcase the skills of the working ranch cowboy and to raise funds for the WRCA Foundation.
---
Cowtown Birthplace of Western Swing Festival | Fort Worth, TX | 11/11 – 11/13
Come see a Who's Who of Legendary Musicians to celebrate the 90th Anniversary of the Birth of Western Swing where Bob Wills & Milton Brown created their magical dance music.
---
Texas Country Music Awards | Fort Worth, TX | 11/14/2021
The Texas Country Music Association's members, directors, and advisory council members work together to consistently assist, promote and support the Texas Country Music and Christian Country Music industries and everyone in it in every aspect possible.
---
Cavender-Draggin' M 17th Annual Fall Production Sale | Jacksonville, TX | 11/19 – 11/20
We invite you to join us at Cavender's Neches River Ranch for our 17th Annual Fall Production Sale and the 2nd Annual Fall Female Sale. Our partners and cooperators have put together an outstanding set of cattle and we would love to have you as our guest as you come evaluate the offering.
---
Healing through Horsemanship Luncheon | Tyler, TX | 11/19/2021
There's a celebrity coming to Tyler! Join Starbrite Therapeutic Equestian Center at this luncheon featuring Amberley Snyder from Netflix's "Walk. Ride. Rodeo." Amberley will share the inspirational story of how a tragic accident threatened to end her barrel-racing career and her perseverance to return to riding only 4 short months after the accident.