Larry's Country Diner with Twisted X Hooey Shoes (S22:E16)
Jul 21, 2022
Larry's Country Diner with Twisted X Hooey Shoes (S22:E16)

We've brought super comfortable Twisted X with Hooey shoes on Larry's Country Diner today. We'd also like to talk about the word "dedication" on this episode. It takes dedication to have a great company and do all the things you need to do to grow your team. We at Cavender's have a long list of things we are dedicated to as a company. First, Cavender's is dedicated to great customer service. Second, Cavender's is committed to growing and preserving the Western industry. Third, Cavender's is dedicated to our management staff and growing our associates. We'd like to give them great opportunities for career paths and skills so they can succeed.
Cavender's is also dedicated to bringing new products to the market all the time. Today we'd like to talk about one of our great vendors Twisted X. Twisted X is dedicated to comfort and bringing new comfortable products to the market. We've brought the Twisted X with Hooey comfort line on Larry's Country Diner today.
Twisted X Hooey Collection
These shoes come in the classic sneaker look with lots of colors and patterns that make their designs pop. They are a great blend of western style and quality that you're going to love. Twisted X with Hooey shoes come complete with a moisture wicking antibacterial footbed. Their premium rubber outsoles are infused with rice husk from repurposed agricultural byproduct, so they also reduce waste typically discarded in landfills. You can find these super comfortable Twisted X shoes at all 94 Cavender's locations and online at Cavenders.com.
BootDaddy Promotions
When you come into our Cavender's stores don't forget to tell us that Larry from Larry's Country Diner sent you! Plus, when you visit Cavender's Omaha, Wichita, Kansas City, or Springfield store and spend $50 you can get a BootDaddy hoodie for only $12. You can also come into Cavender's PFI store in Springfield, MO and "ring the bell" to receive one free bottle of BootDaddy BBQ sauce.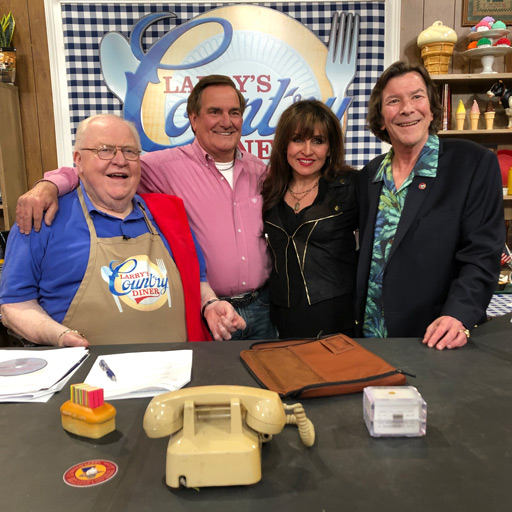 Performing Artist: Deborah Allen Season 22 Ep. 16 orginal airing on 7/21/2022