Western Style Essentials for Fall
Oct 4, 2022
Western Style Essentials for Fall

The weather is cooling down, the leaves are changing colors and almost everything is available in a pumpkin spice flavor. It's officially Fall. Now that we've gotten through an unusually warm summer, it's time to start thinking about how to gear up for the cooler temps. As you are pulling the sweaters out from the back of your closet, take some time to browse our Fall Essentials Guide. Make sure you're not missing anything, fill in the gaps, or upgrade with new items at Cavender's in store or online.
Long Sleeve Shirts
Long sleeve shirts are a sure sign that fall has arrived. Whether it's a sweater, long-sleeve western shirt or long-sleeve t-shirt, keep yourself warm and in style with a few of our favorite brands.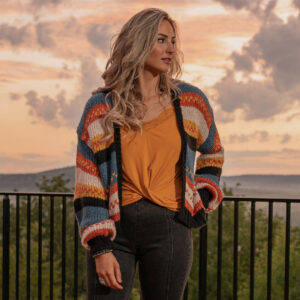 Women's sweaters: Cozy and cute, sweaters are a must-have for women in the fall. Our favorites this year include southwest and Aztec prints, stripes and oversized sweaters. Focus on details like fringe, buttons or pockets to make a statement. A sweater can be dressed up or down depending on the event. To dress it up, pair your sweater with a couple of statement jewelry pieces and nice jeans. Dress it down and make it extra comfy by getting an oversized sweater and wearing it with warm leggings.
Fan-favorite brands: Rock & Roll Denim, Magnolia Lane, Wrangler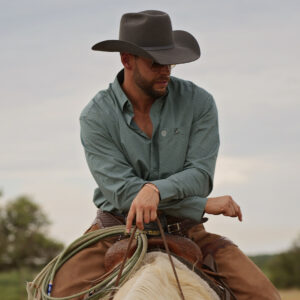 Men's long sleeve western shirts: You can never go wrong with classic, button-up, long sleeve western shirts. Often light and breathable, they're perfect for those warm fall afternoons in the sun and cool nights. Versatile enough to go from work to date night, long sleeve western shirts are men's fall closet staples.
Fan-favorite brands: Wrangler, Ariat, Rock & Roll Denim, Cinch
Long sleeve t-shirts: Long sleeve t-shirts are a comfy, practical fall staple for both men and women. The best thing about long sleeve t-shirts is how easy and comfortable they are to wear. Just throw them on with jeans and boots and run out the door! They'll keep you warm in the day, and they're easy to pair with a jacket at night. Trust us, you'll be living in these all fall long.
Fan-favorite brands: Ariat, Wrangler, Cinch
Jeans
Jeans are a year-round essential, but we find they're most comfortable this time of year when the weather is cooler but not frigid. Extremely versatile, they can be dressed up or down. They are comfortable but durable enough to go from a morning stroll through the pumpkin patch to the late-night bonfire without missing a beat.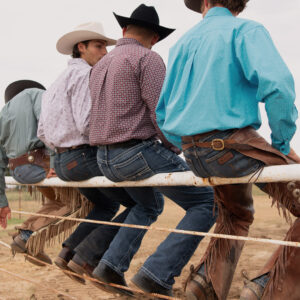 Classic blue jeans: Restock on the classics with some denim blue jeans this fall. The variety of colors and cuts makes blue jeans easy to pair with anything and just about everything goes with them. The key to looking good in your blue jeans is finding the best fit. Take advantage of our online categories to find your favorite fit or leg-cut. We've got boot cut, flare, straight leg, skinny and everything in between.
Fan-favorite brands: Ariat, Wrangler, Cinch, Rock & Roll Denim.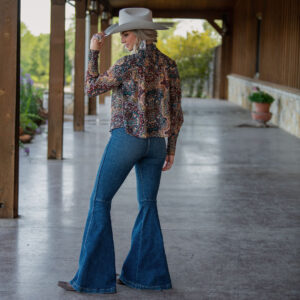 Women's fashion pants: If you love the look and feel of jeans but are looking for more of a statement item, consider going bold with our selection of women's fashions pants in fun prints and colors. Paired with a simple top so that the pants can take the focus, you'll be turning heads all season long.
Fan-favorite brands: Rock & Roll Denim, Saints & Hearts, Miss Me, Rockin C
Fall Boots
Boots and fall go together like pumpkin spice and lattes. Whether you're hauling hay onto the tractor for the hayride, tromping through the pumpkin patch, or dressing up for a holiday party, "We've got a boot for that."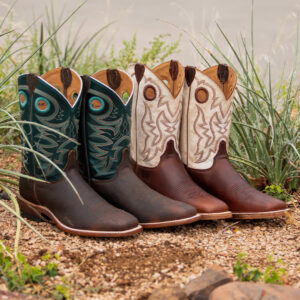 Cowboy boots: Lucky for all of us cowgirls and cowboys, Western wear is in this fall. But Western isn't just a trend to us – it's a lifestyle. Live your life authentically in cowboy boots from Cavender's and show everyone you were country before country was cool.
Fan-favorite brands: Ariat, Cavender's, Justin, Corral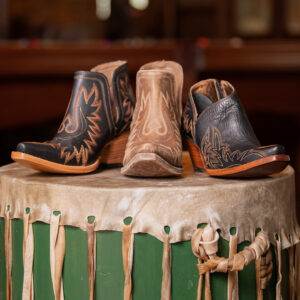 Booties: For a blend of comfort and sophistication, booties are always a great choice for fall. Cowboy booties and booties with fringe are a fail-safe way to elevate your style in the cooler months.
Fan-favorite brands: Ariat, Roper, Circle G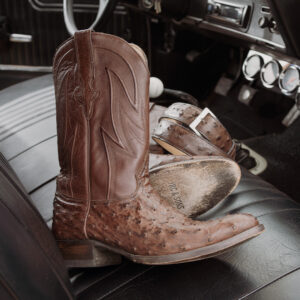 Exotics: A perfect choice for nicer events, all the upcoming holiday parties, and fall weddings is our selection of exotic cowboy boots. They feature alternative animal leather and unsurpassed attention to detail. Be sure to check out our Tips for Choosing Exotic Boots blog post for an overview of the different types of exotic boots available and how to decide which one will work best for you.
Fan-favorite brands: Cavender's, Black Jack, Tony Lama, Anderson Bean
Felt Hats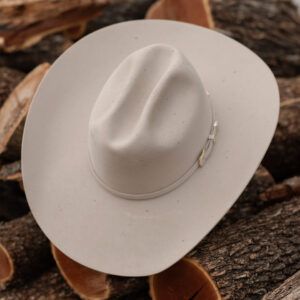 Fall is arguably the best time for fashion and taking risks because of the rule of layering. To make an outfit come together, you'll want to layer a few pieces, and felt hats are one of the easiest things to add to make any outfit go from sub-par to complete. Check out our Comprehensive Guide to Felt Hats with tips on choosing the right material and how to style your hat.
Fan-favorite brands: Stetson, Resistol, Charlie 1 Horse, Rockin' C
Outerwear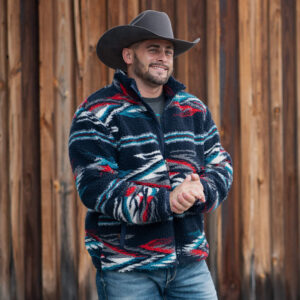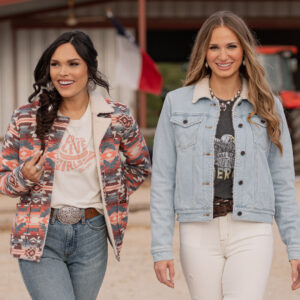 Cooler weather means stocking up on outerwear so that you're prepared for rodeo nights, tailgating, and all the outdoor fall activities you have planned this season. For men and women, we've got jackets, vests, hoodies and workwear that will keep you warm and stylish all season long.
Fan-favorite brands: Ariat, Wrangler, Cinch
Ready to make this the best fall yet? Update your wardrobe by visiting us in store where our friendly associates are always happy to help, or browsing styles online. Pro tip: sign up to receive emails and get an automatic 10 percent off your next regular priced online purchase and get a heads up on upcoming promotions. Happy fall, y'all!