5 Items in Garth Brooks Shopping Bag
Sep 22, 2015
Garth Brooks has always been a classic favorite in the country music world, but Cavender's knows him as one of our favorite customers! Over the weekend, Garth and his crew visited Cavender's in Plano to stock up on clothes to wear for their next few shows on their international tour. Scroll down to see exactly what Garth left with.
1. Cinch Long Sleeve Red Geometric Print Shirt Bold colors and subtle prints are in for the fall season, and Garth has caught on to the trend! This shirt's geometric print in bright red is a gorgeous edition to any man's wardrobe… world-famous country music artist or not.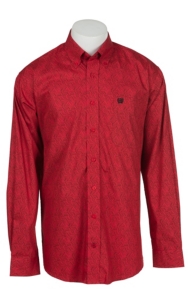 2. Cinch Long Sleeve Black and White Floral Shirt Cavender's employee John Shrum picked this shirt out for Garth himself. It's no surprise that this unique floral print stood out as a must for Mr. Brooks. It was bold enough on stage for his Saturday show, and will certainly be bold enough for your next night out.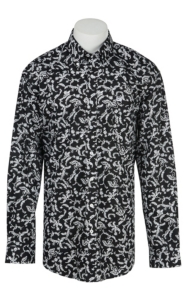 3. Cinch Long Sleeve Solid Pink Fine Weave Shirt Real men wear pink! A solid button down is a staple in any man's wardrobe, but this gorgeous pink color gives the classic style a little twist.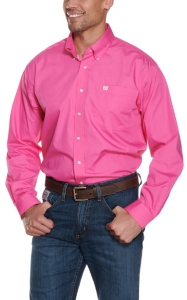 4. Cinch Long Sleeve Black Square Print Shirt This checkered patterned shirt seems like an oldie, but fun and unexpected details like the bright red pocket embroidery and the new pattern on the inside cuffs bring it to life.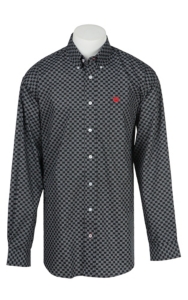 5. Cinch Grant Medium Stonewash Mid Rise Relaxed Fit Boot Cut Jean We don't know exactly which style of Cinch jeans Garth and his crew bought, but we think this pair would be perfect for them! This top-selling pair of jeans is the right amount of style and comfort.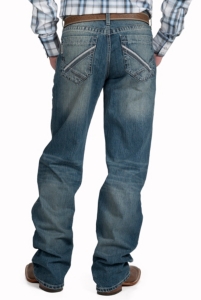 If you're going to one of Garth's shows, keep an eye out for these shirts! Which Cinch show-stopper is your favorite?
Watch this video to find out what Cavender's employees thought of Mr. Brooks: Watch Video