Best Types of Straw Hats
Apr 12, 2022
Best Types of Straw Hats

With so many different types of straw hats available today, how do you know what the best types of straw hats are? Long loved by cowboys and cowgirls for their lightweight material and sun protection during hot sunny days, straw cowboy hats have been around since the late 1800s. Today, straw hat technology has come a long way since its beginning. So what differentiates one type of straw hat from the next? We've put together a breakdown below on the best types of straw hats when you're ready to make your next purchase.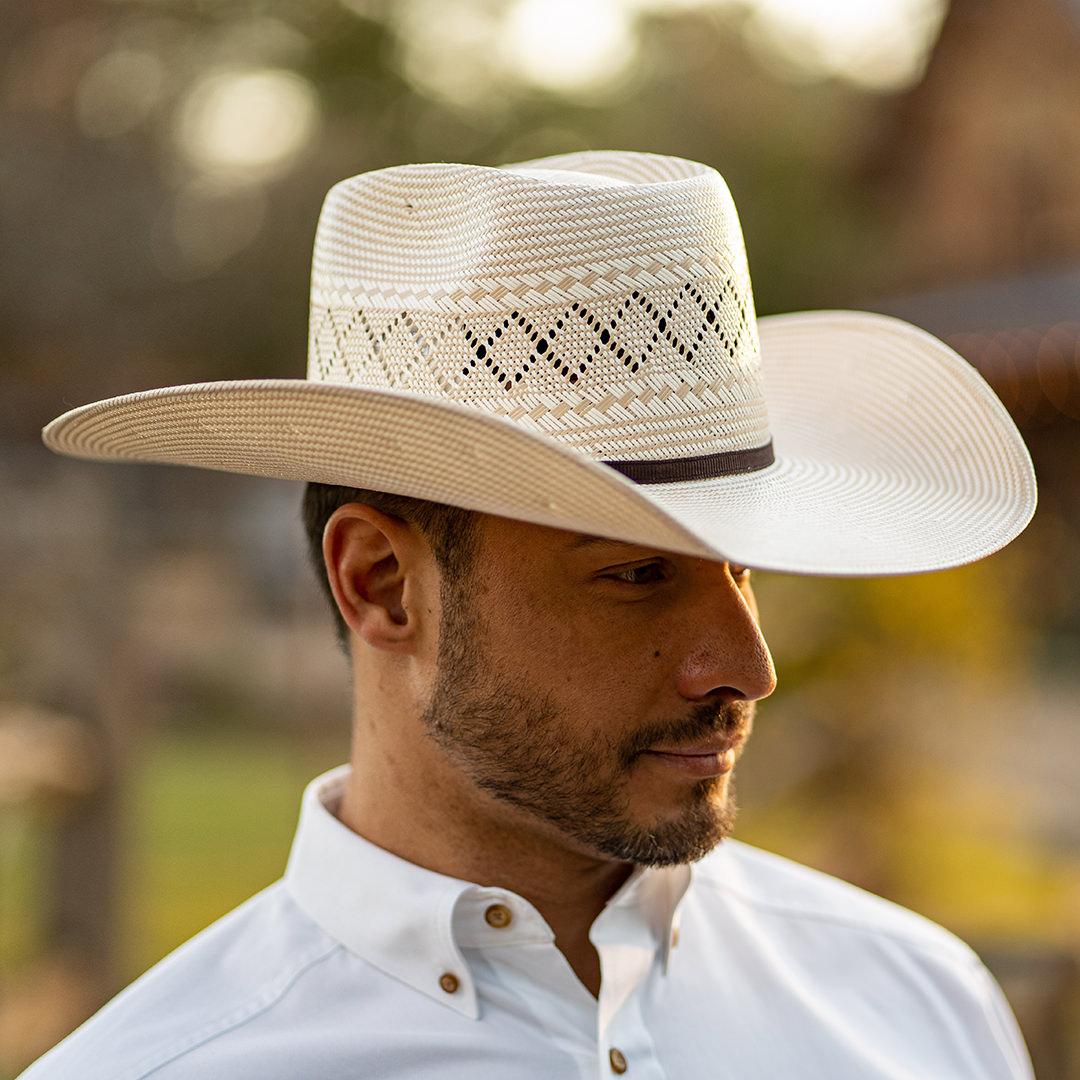 Known for its higher quality, Shantung is a material made from high-performance paper which is then rolled into yarn by a machine. Shantung is a type of straw hat that is smooth and lightweight. There are many different types of Shantung hat styles available today and some are even two-toned. Shantung hats are great for everyday casual wear or dress them up with your nicest pair of boots for a special occasion.  If you find the right Shantung straw hat it will stand strong through the test of time.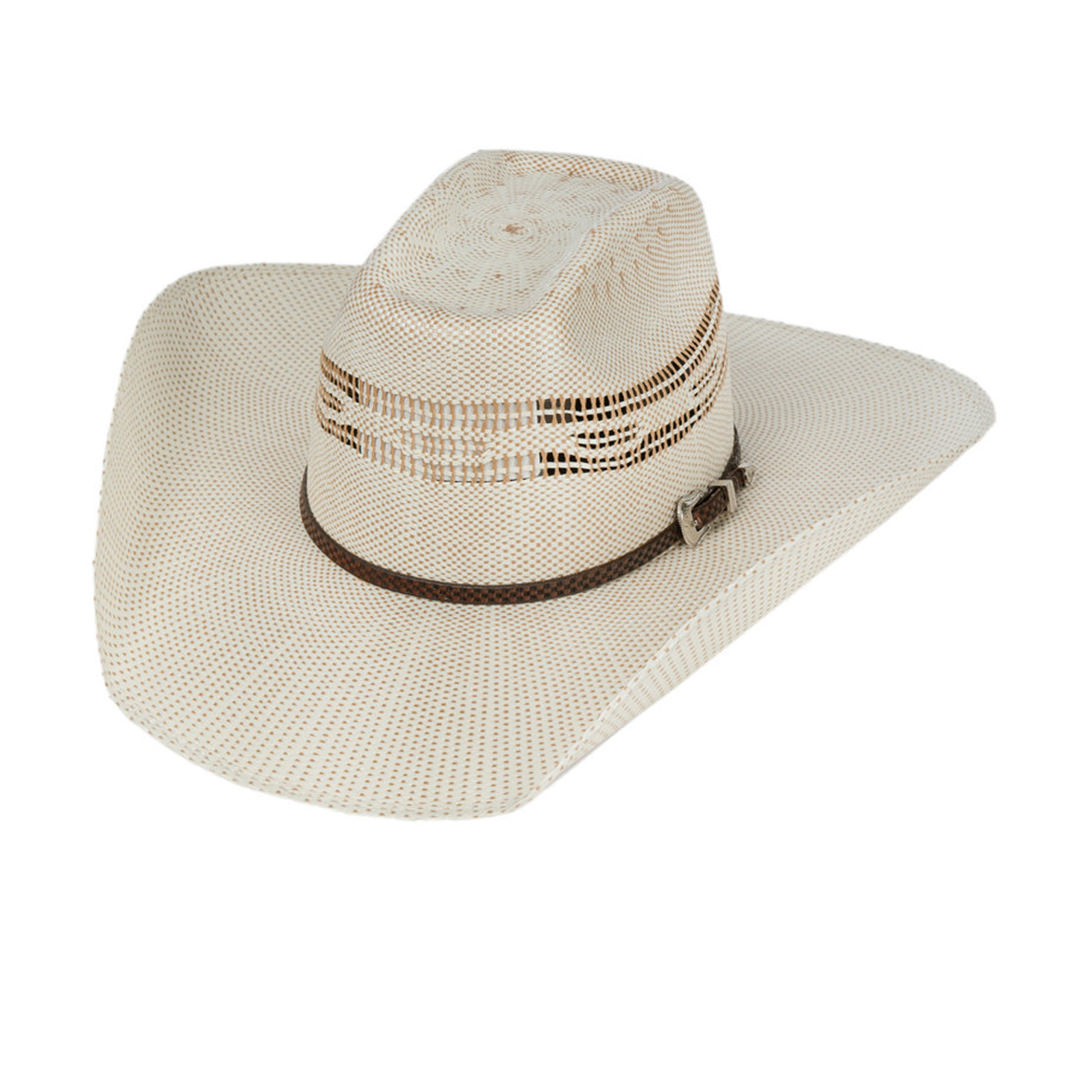 Bangora straw hats are a type of cowboy hat that's very durable. Sometimes a Bangora hat can be called a Bangkok weave or Bandera straw. Bangora hats are made with paper yarn on a machine that weaves the hat together like straw. They are tough hats and will stand up well for a cowboy who's always got a job to do. A vented crown is a great feature to look for in a Bangora hat to add extra airflow. Bangora's are also great for kids. They are harder to crush or misshape after a playful day on the ranch. A Bangora cowboy hat is a great timeless western look for any age.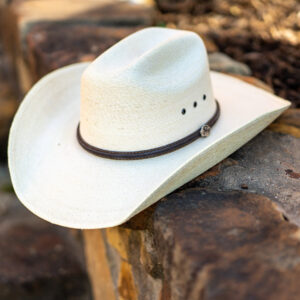 Cowboy hats made of palm-leaf are best known for being softer and easy to reshape if they get wet. This means that if you get stuck in a rainstorm or your hat falls into the lake, you don't need to worry. A steamer will quickly shape up your palm leaf back to how you like it. Palm leaf hats are great for those who prefer a laid-back western style. Some palm leaf styles come with eyelets for added ventilation while others may come with a leather band for added style. Palm leaf hats that come with a mesh comfort sweatband are great to look for as well.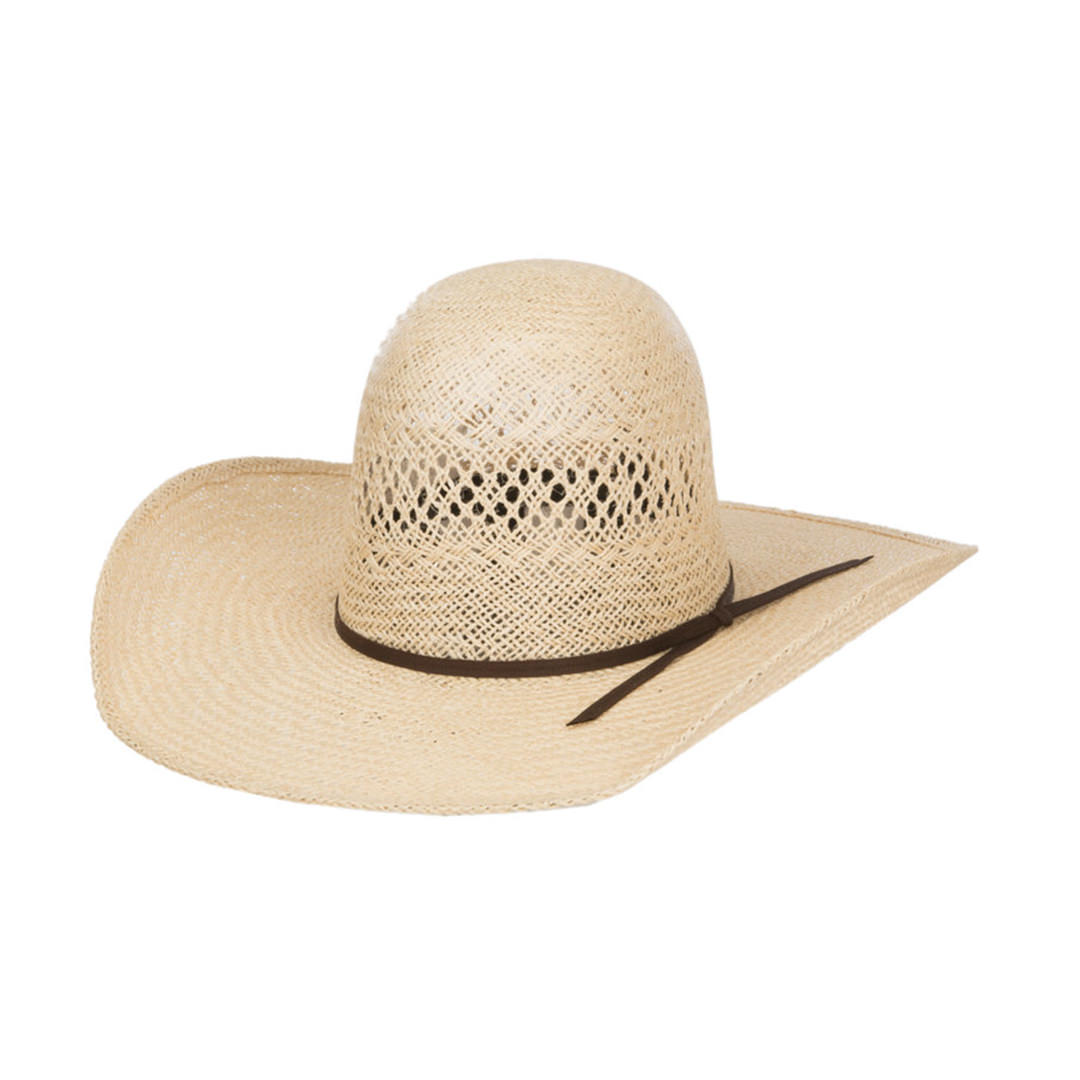 A jute hat is made of natural jute fiber. It's a fan favorite among cowboys and cowgirls for its airy feel that comes from numerous small holes in the way it's woven. Because of this, a jute hat also has a lighter weight than other straws. If you're looking for a breathable straw hat to make your head sweat less while you're out in the hot sun, this is the type of straw for you.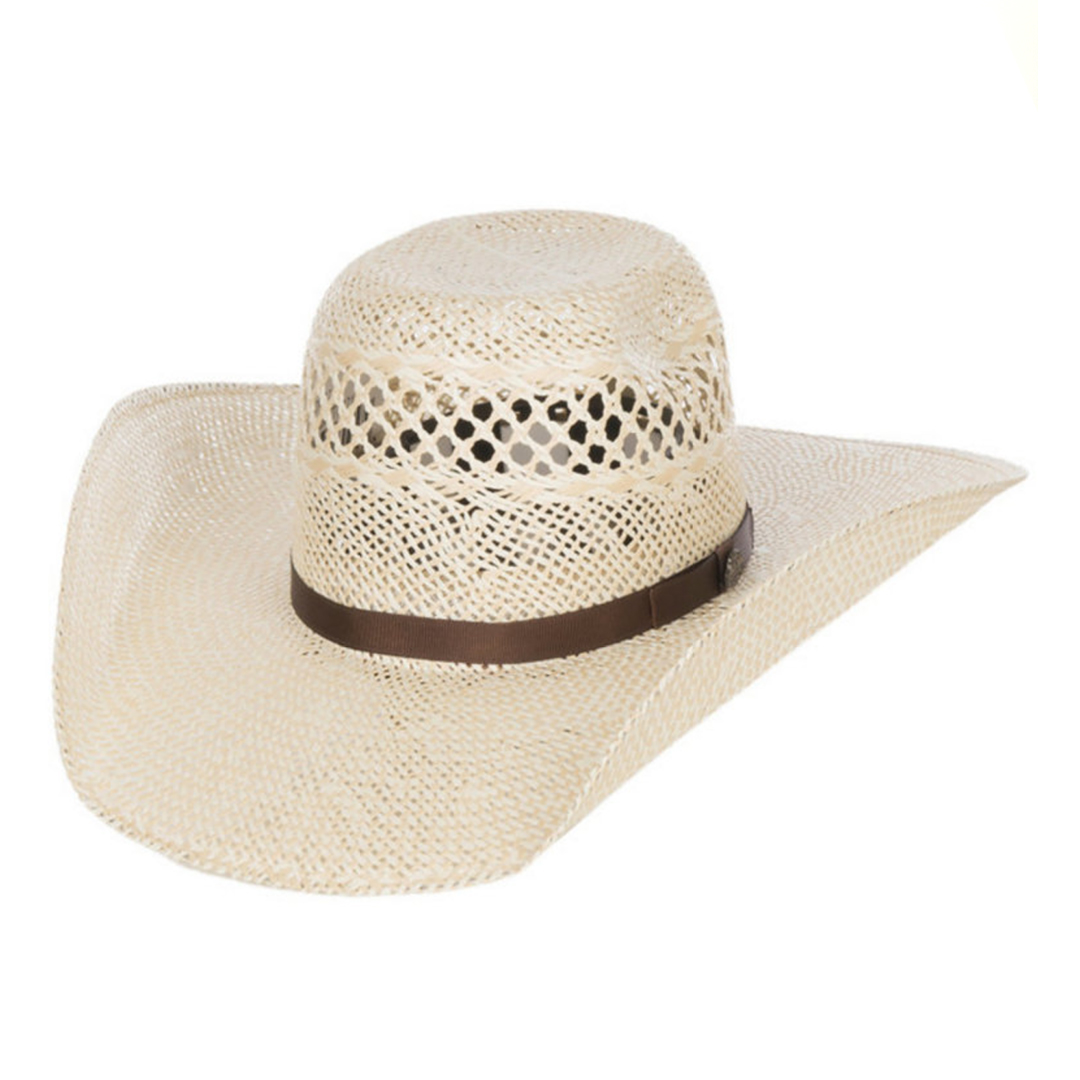 An Open Weave straw can be the perfect cowboy hat for when you have to spend all day outside. An open weave is the type of straw hat that has a more casual look because of its thicker texture. Some open weave straws may even have an open pattern at the crown for added ventilation. These hats are popular for a day at the lake or a Summer barbecue.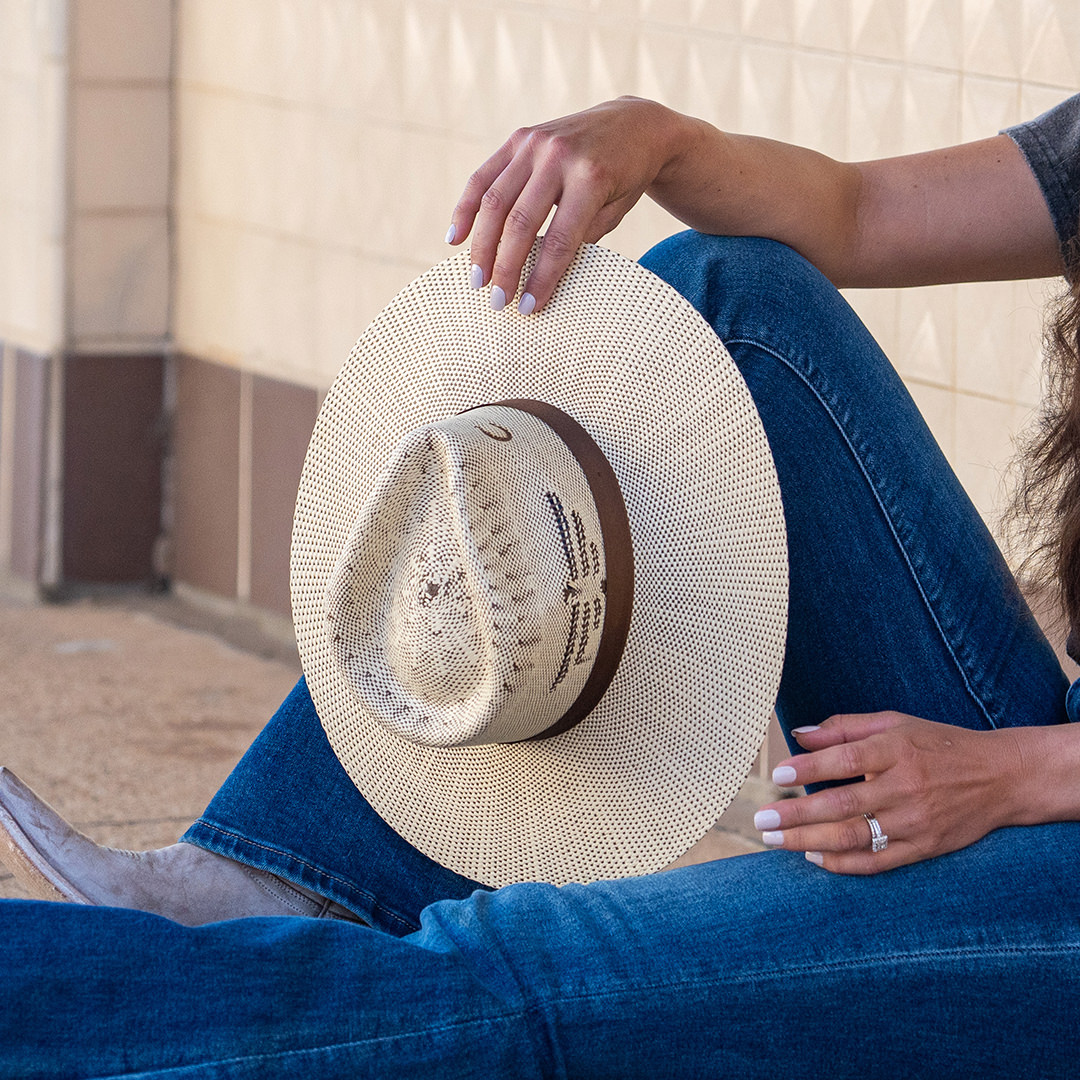 Whether you are wanting to purchase a straw hat to block out the heat and sun, or just look your best at the next country concert, we hope our breakdown above helped you figure out what type of straw to start shopping for. Once you decide the type of straw you want, we have many different straw hat styles to choose from. We carry classic rodeo, open crown, cattleman's crown, cowgirl fashion, and many other styles. Not sure which straw works best for you? We'll be happy to help you find the perfect straw hat for your western lifestyle.