Cavender's Family Christmas Gift Ideas
Nov 1, 2022
Cavender's Family Christmas Gift Ideas

The holiday season is officially in full swing, but don't stress about having to beat holiday traffic, rushing all around town, while trying to come up with the perfect family Christmas gift ideas. At Cavender's, we've got something for everyone on your list. We put together a gift guide to make it a little easier on you this year, so sit back, relax, and know Cavender's has you covered this Christmas.
Christmas gift ideas for him: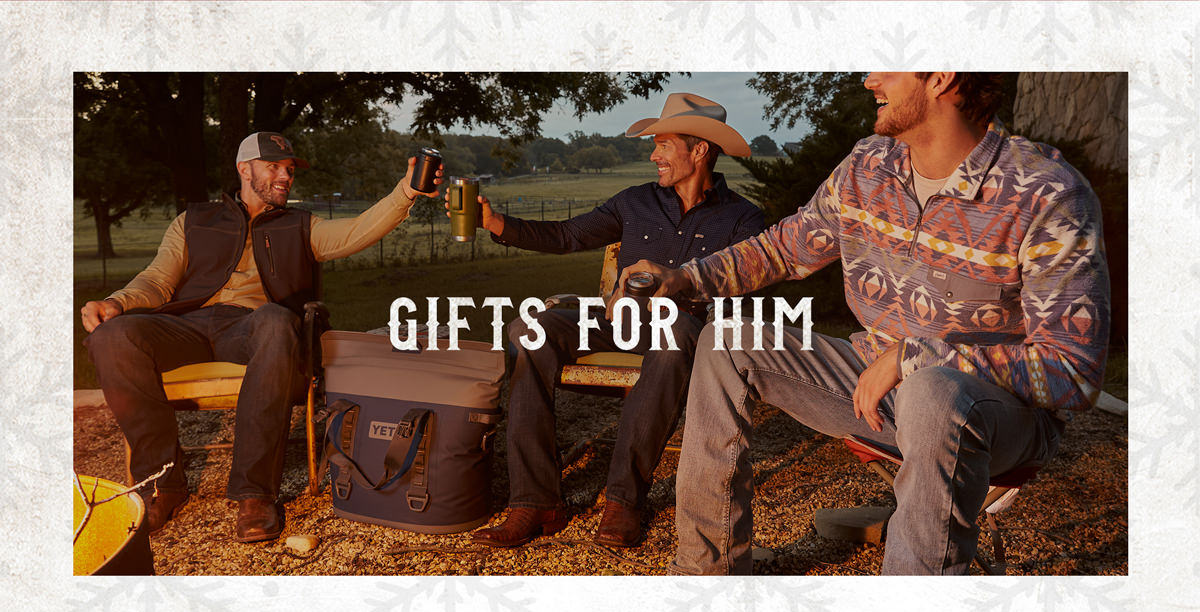 Boots – A nice pair of boots will make his Christmas. If you're not sure what style he likes best, we have can't-go-wrong classics. If you're looking to make this an extra-special splurge item for Christmas, check out our exotic boots which include unique leather options.
Jeans – Jeans are a great gift because everyone needs them. Many men don't think to buy themselves any new jeans until their old ones are falling apart. We have durable, comfortable options from top western brands. All his needs and wants from work jeans to fashion jeans, Cavender's carries them.
Outerwear – Christmastime coincides with the beginning of winter, so what better time to gift them a nice jacket or pullover? We've got sherpa-lined jackets from all your favorite brands, oil skin jackets, vests and more so you're sure to find something for even the pickiest guy on your list. Keep him warm, toasty and looking good with a gift from our outerwear.
Work Apparel and Work Boots – Men can be really practical about some things, but if they're still rocking work boots with holes in them, it's time to upgrade them to something more reliable. While you're at it, browse our other workwear options such as work gloves and flame-resistant workwear made extra durable for tough jobs.
T-Shirts – T-shirts are a great way to infuse his personality into your gift – colorful and bold or serious and practical. We've got short sleeves, long sleeves, with so many colors and graphics. You have many options to choose the perfect t-shirt for the man in your life.
Caps – Ball caps are fun to gift because even if they already have a large collection, they'll always be able to use one more. We have a wide assortment of caps from neutral-colored to bright snapbacks. We even have some designed already "broken-in" and distressed with patches. No matter his style, you'll find something he'll love. There is no such thing as too many caps.
Wallets – Wallets are a nice, practical gift made even more fun by slipping in a gift card or two. We've got some nice leather options in a variety of different styles and sizes.
Cologne – Just because he's a cowboy doesn't mean he can't smell good! Check out our assortment of western-inspired scents and he'll smell amazing all the time. If you live with this man, it's really a gift to the both of you.
Cowboy Hats – Whether it's his very first or his 50th, a cowboy hat makes a classy gift that he will be sure to love. We have a large collection of straw, felt and wool western hats so you'll be able to find something that suits him perfectly.
Christmas gift ideas for her: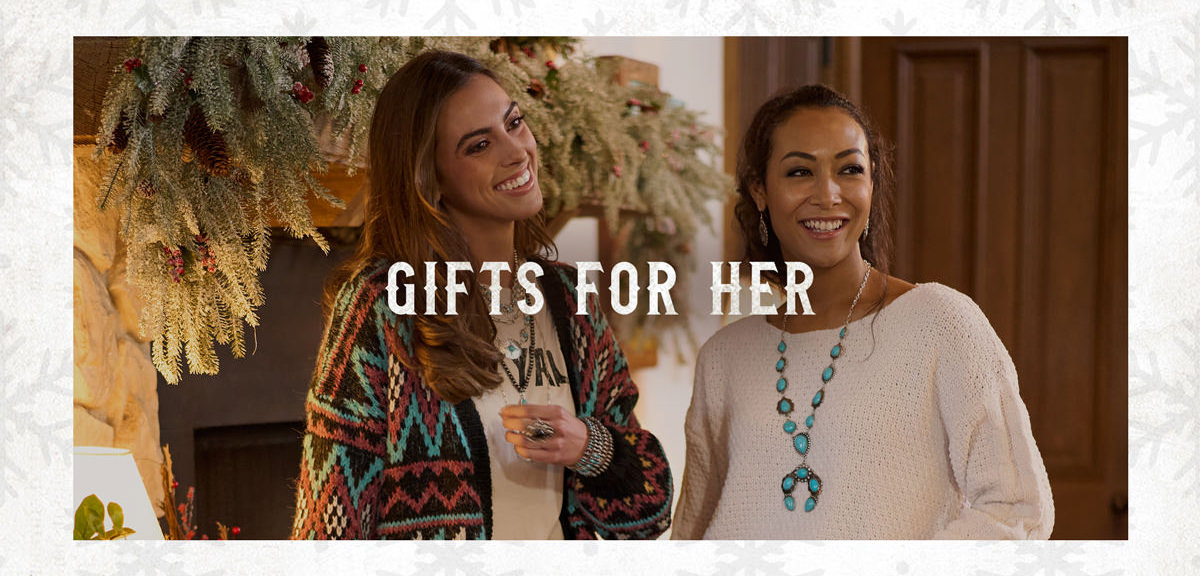 Boots – Boots and booties are a winter staple and a perfect Christmas gift. We've got tall boots, embroidered and inlay boots, classic cowgirl boots and more. With so many style options available, shopping for her will be as easy as "add to cart."
Jeans – Women know that a good pair of jeans can pull an entire outfit together. We have classic blue jeans, of course, why stop there? We have a wide variety from the classics to the embellished and embroidered. So whether you're shopping for an everyday staple for her or something with all the bells and whistles, we've got you covered.
Jewelry – If you're looking for a classy, sentimental gift, you can't go wrong with jewelry. We have something for everyone on your list. Cavender's has simple, classic western options to bold statement pieces.
Handbags, Wallets and Cosmetic Bags – Handbags, wallets and cosmetic bags make a great gift because even if they already have one, they can always use more! Help keep them organized and stylish by browsing some of our western designs.
Perfume – One of the best things about gifting perfume is she will always associate that scent with the memory of the day she received it. So every time she uses her new favorite perfume, she's sure to think of you!
Christmas gift ideas for kids: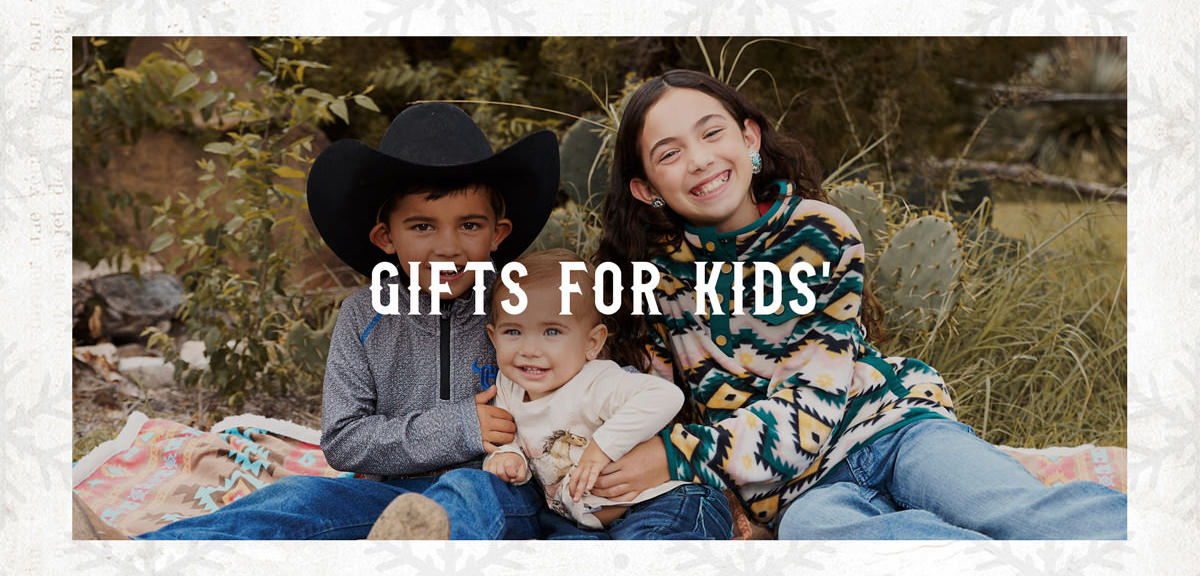 Boots – Boots are probably the only footwear that gets kids excited. They're both fun to wear and practical. Consider boots a win-win for kids and parents! We have all different styles and sizes for infants, toddlers and big kids. Is there anything cuter than teeny tiny cowboy boots? Not much cuter than that.
Toys – Your future cowgirl or cowboy is going to need some fun western-inspired toys to surround them with fun. We have horses, stables, stuffed animals and more for even the littlest Annie Oakley and Buffalo Bill.
Christmas gift ideas for those who have everything:
Drinkware – Around the holidays, libations are abundant. Gear them up with a new cooler or can insulator. We also have travel mugs for coffee or hot chocolate on the go. Travel mugs are also a great way to hide some fun surprises inside like candy or gift cards!
Boot Care and Hat Care – Those who seem to have everything probably already have hats and boots in their closet, too. Grab a couple boot and hat care items, arrange them in a gift basket. You'll create a thoughtful, practical gift they really need that they wouldn't think of getting for themselves.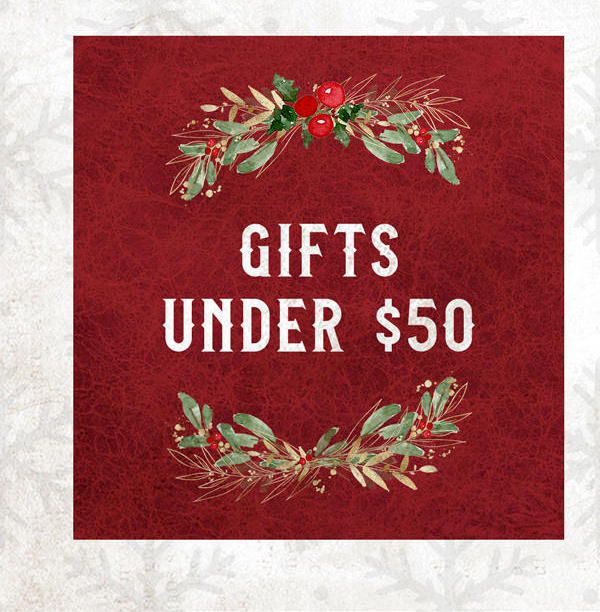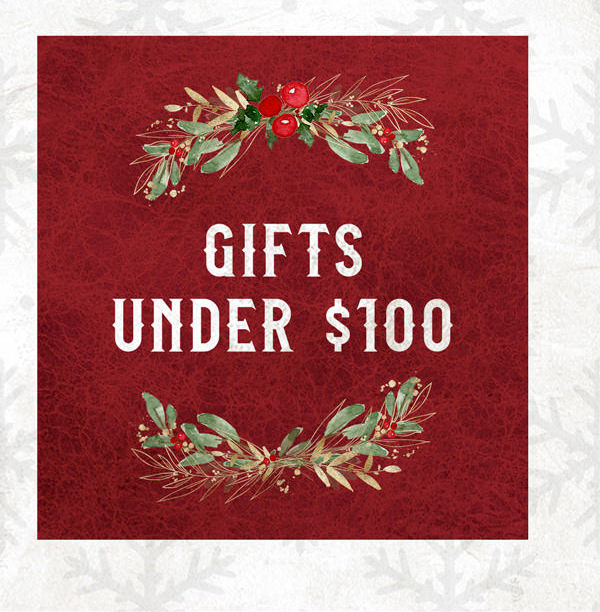 Gift Cards – Gift cards are always a great gift because they get to pick out something they really want themselves. You don't have to worry about them not liking the gift or needing to exchange it! Personalize it by sticking one in a thoughtful card or adding it to a smaller gift as a surprise.
Check off your list in a one-stop shopping experience by visiting your local Cavender's or visiting us online. Find gifts for him, her, the ones who seem to have everything and the littlest ones on your list. You're sure to find something they'll love at Cavender's. If you need even more family Christmas gift ideas, our friendly store associate elves are always willing to help you out!