Cavender's Stock Yards Outfitter Now Open in the Historic Stockyards in Fort Worth, Texas!
Dec 16, 2016
A recent partnership with the well-known Luskey's/Ryon's Western Store is bringing Cavender's into the Stockyards. The move will bring Cavender's to the Luskey's/Ryon's Fort Worth Stockyards National Historic District storefront! 
The relationship brings the two western retailers together at one stockyard's location, 2601 N. Main Street and is open to the public as Cavender's Stock Yards Outfitter.
The opening comes just in time for loyal customers of Luskey's/Ryon's and Cavender's to finish out the rest of their Christmas shopping season, or simply, to pay a visit to the new Cavender's Stock Yards Outfitter store during the upcoming Fort Worth Stock Show & Rodeo.
Clay Cavender and the rest of his family, who own and operate Cavender's, are excited to be a part of this new endeavor. "We've talked about an opportunity like this for years," he expressed. "This store became the perfect fit with timing and the location in the historic stockyards."
Alan Luskey expressed similar anticipation and wants to assure his loyal customers that they will be getting the quality, customer service and the brands they've come to know and expect—the partnership only means more of it! "We want people to know we are still doing Luskey/Ryon's handmade boots and Luskey's/Ryon's custom boots. We are really excited about teaming up with Cavender's and will have all the top brands including Lucchese, Black Jack and Corral," Luskey said.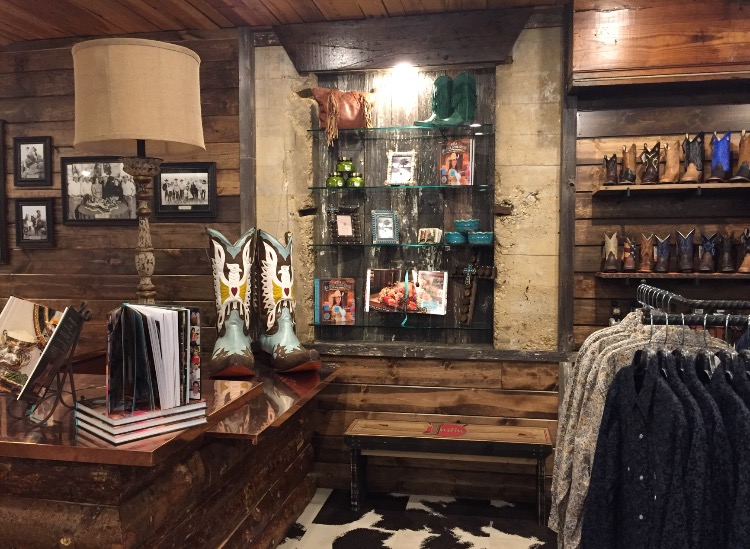 About Luskey's/Ryon's
Windy Ryon opened Ryon's in 1919 as a dry-goods store in Fort Worth. It was quickly changed to a western store when the Ryon noticed that while in the Stockyards buying and selling cattle, cowboys often shopped for boots, hats and clothing. In 1982, Luskey's took over Ryon's and the store became known as Luskey's/Ryon's which remained the name until this past October.
Alan Luskey, co-owner of Luskey's/Ryon's Western Store, who will stay on as co-manager with his cousin Mike Luskey said, "It was a family decision, and we have been working with the Cavenders for a long time." He explained that the family approached Cavender's about a possible acquisition months ago, and negotiations have been taking place since February. "We're not going anywhere," Luskey noted, adding that he and his cousin will remain as managers of the store, and current employees will keep their jobs.
"There is not a better cowboy town in the world. Collectively, our families have been in the western wear business for almost 150 years and we are glad to have Mike and Alan Luskey stay with us on our new venture together," said Clay Cavender.
Joe and Mike Cavender are equally excited about the joint venture. "We are glad and proud to team up with the Luskey family. With this partnership, we're looking forward to adding a new concept western store to the Cavender stores, which will target the existing Luskey's/Ryon's customers, as well as the downtown, tourist and local crowd," Joe Cavender expressed. "We are eager to get this new store open in the coming weeks."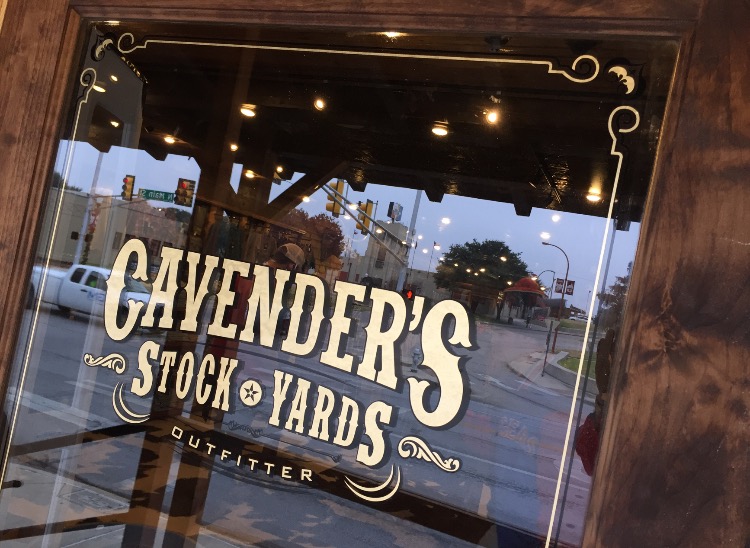 What Can Customers Expect from the Family Owned Stores?
"Fort Worth is like a second home to me," explained, Clay Cavender. "We've always wanted to be in the Stockyards. This is the most unique project we've ever undertaken and we pulled out all the stops with unique, but rustic décor. He explained that the interior was totally redesigned, with no detail left to chance. Cavender's was careful to remain historically accurate on the exterior of the century-old structure, as Luskey's/Ryon's transformed to become Cavender's Stock Yards Outfitter.
Additionally, he said, "The Cavender's Stock Yards logo was carefully hand painted on the antique bricks in an old-fashioned-western flair. Reclaimed lumber was used for the window shutters and designed in an early 1900's style, including the hardware."
Clay also noted that the original entry on North Main Street was opened back up as an additional entry to the store. Through the doors, Clay's own custom designed furnishings will be seen throughout the store. The store's interior décor remodel also includes tin ceiling tiles, reclaimed wood flooring, specialty carpeting and artistic paint treatments throughout. "This is a new concept with a fresh finish out, vintage western décor and an assortment of unique family memorabilia that also includes photographs paying tribute to the Luskey, Ryon and Cavender families," Clay explained. "We worked hard on this and are excited for the Fort Worth community to come see the store."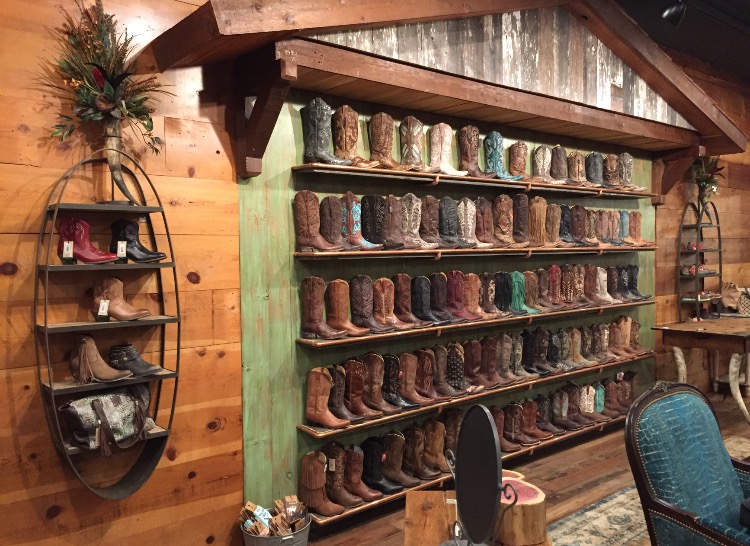 What Else Will Customers Find?
Famous for stocking vast selections of boots, jeans, shirts, hats and belts for men, women and kids, the concept for Cavender's Stock Yards will be a large product offering, but with a more specialized boutique-twist, including some exclusive products.  Cavender's will continue the custom boot selection that Luskey's has always been known for providing. "We are excited to be in the hand-made boot business and have added the custom fitting room to offer a better customer experience," Clay said. The "Boot Room at the Stock Yards," is a must see with its masculine, stained paneled walls, stone, and country-lux flooring.
About Cavender's
Today, Cavender's is distinguished within the industry as a western tradition with 50 stores spread across Texas and 22 more stores in Louisiana, Arkansas, Oklahoma, Missouri, Kansas, Colorado and New Mexico. Company founder, James Cavender, is still active and involved. He often can be heard in the halls of Cavender's headquarters in Tyler, Texas. His wife Pat still decorates all new and remodeled stores. Her diligence and attention to detail helps ensure that customers experience the signature western style in each store. Eldest son, Joe Cavender serves as president of the company, while operations and leasing, are headed by Mike Cavender. All private-label apparel is developed by Clay Cavender who also serves as vice president of merchandising.  The Cavenders credit their success to the dedication and loyalty of their associates.
The year 2015 marked the 50th anniversary of Cavender's. History plays an important part of Cavender's and it's a great fit to become part of the historic Fort Worth Stock Yards. When you visit one of the newer stores, you will see pictures of James, Joe, Mike, Clay and their families as well as grainy black and white photos of their grandparents on the old ranches in Albany, Texas and Idabel, Oklahoma. "We understand the Western lifestyle, as opposed to a corporate type atmosphere. We know the Western wear business and the lifestyle," expressed, Joe Cavender.
For more information, contact Jennifer Green, Public Relations at (903) 714-8045, westarpr@cavenders.com or visit cavenders.com. For more information about Cavender's Ranches or cattle purchases, contact the ranch headquarters at cavenderranches.com.