How To Style A Wild Rag
Feb 6, 2022

An accessory almost every cowboy and cowgirl owns, the famous silk scarf that ties usually around the neck is the wild rag. Born in the wild west to protect the every day man from weather conditions, the wild rag has long been a staple in the cowboy's wardrobe.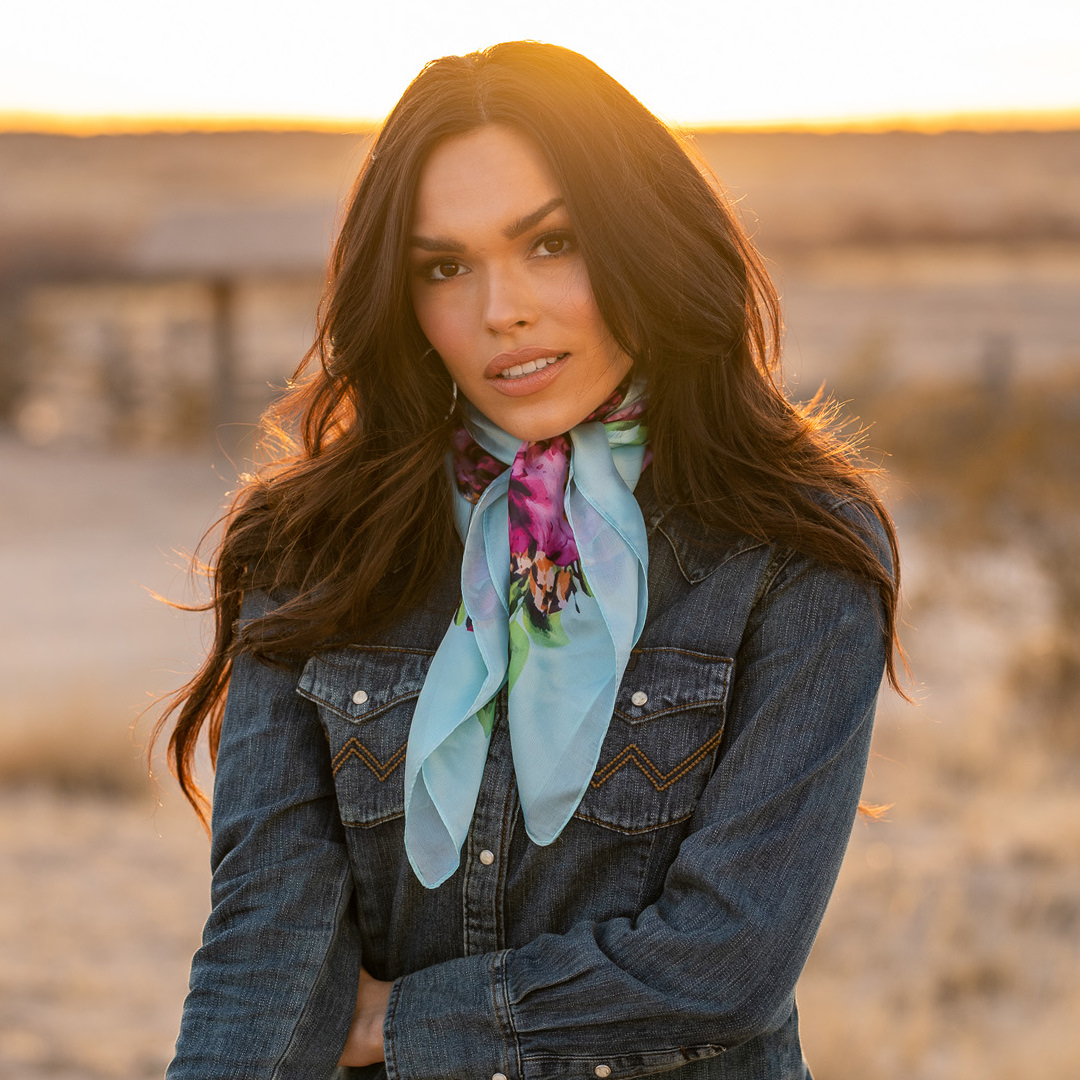 It's an accessory that is unique and special to its owner. Like a favorite hat or pair of boots, these pieces are personal. We have an assortment of styles and patterns for every individual. We've put together some videos to showcase a few of our favorite ways to style and wear a wild rag!
If you're looking to add a little extra to your wardrobe, this first trick is an easy addition to any look.
Start by folding your silk rag from opposite corners to make a triangle shape.
Next, fold over about 2 inches from one end to the other end until you get one long rope.
Bring around your neck so the open ends are on your frontside and fold across and through like a normal loop making sure both sides are even.
Last, crossover one side under the other, make another loop and bring the top piece through the hole of the loop before securing. Tighten the knot and you're all set! Easy enough.
The second style is the more widely-known way of styling a wild rag. We're teaching you the most basic way of knotting this one, but there are a handful of famous loops and knots to make it your own. This style is also famous for including a bolo tie at the center to personalize it even more.
For this look, you'll want to start the same as the first by folding opposite corners together making a triangle, but this time the longest side of the triangle goes in front, and you'll wrap the open ends around your neck bringing them to the front of your triangle.
Next you'll tie a simple loop in the front to secure the wild rag in place.
The last knot is completely up to you, but for beginners, take the bottom end and create a gap with two fingers, bring the top piece across, under and over and through the top of the hole, pull through and tighten. Be sure to share with us how you tie your knots or if you learn something new!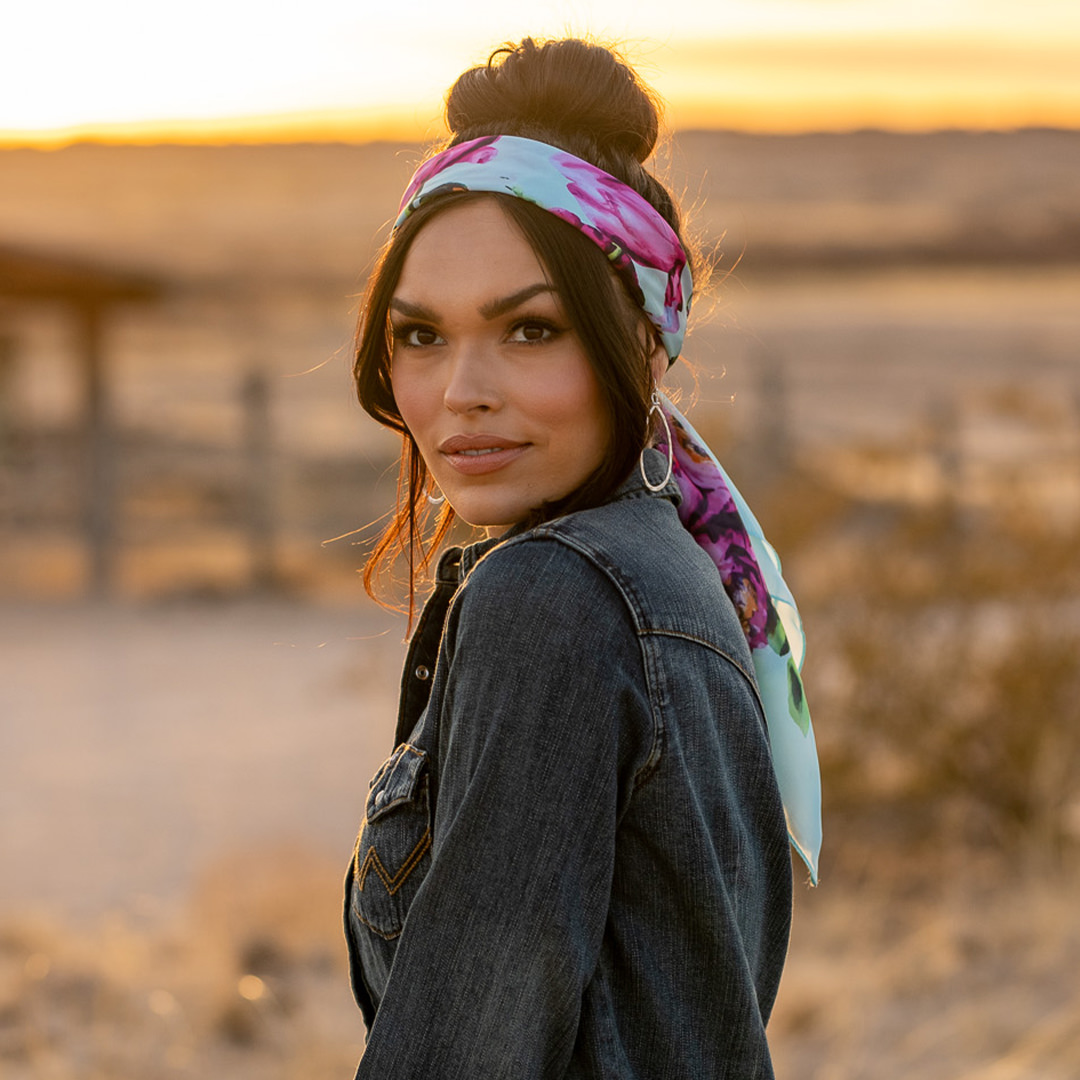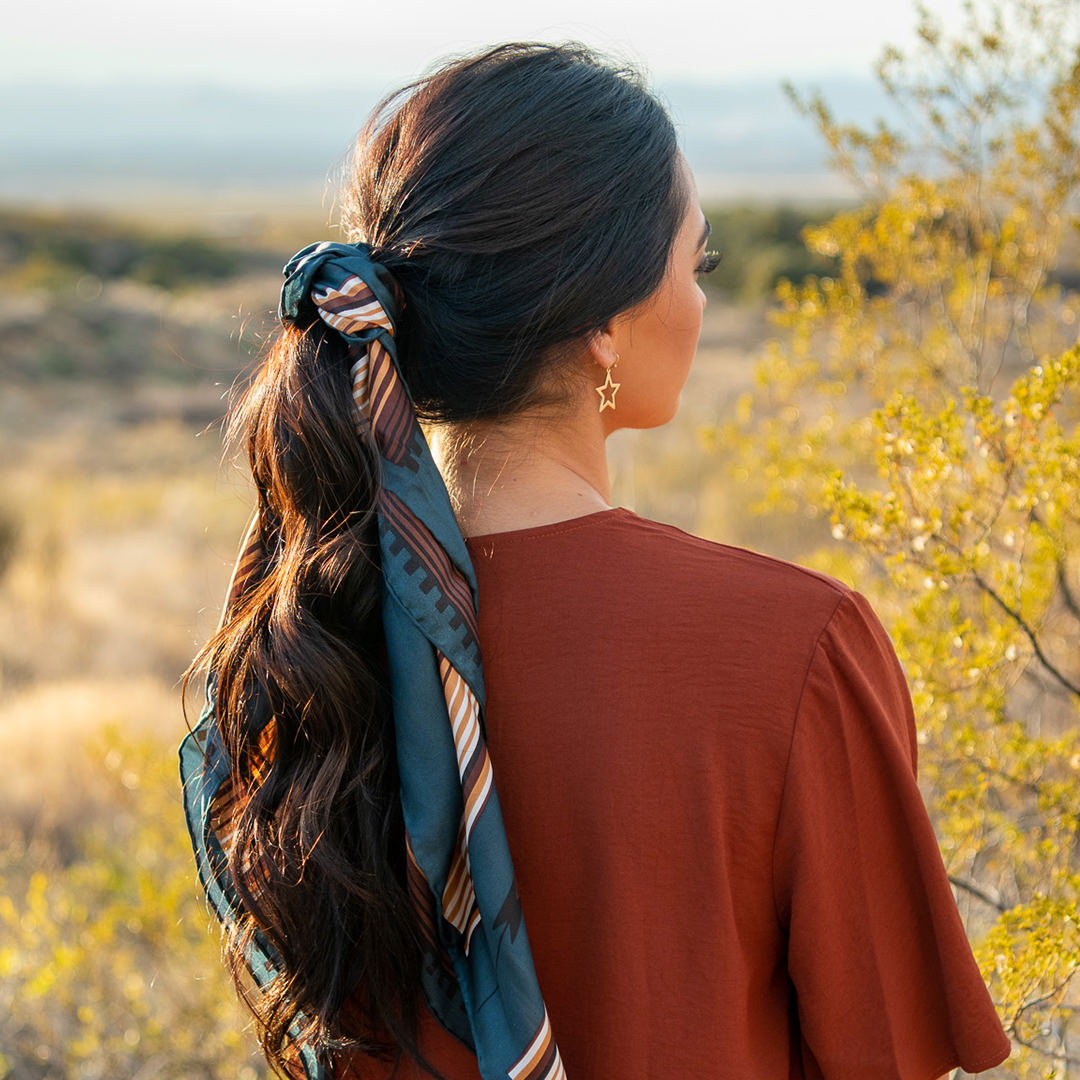 Ladies, there are so many fun ways to wear a wild rag. Use one of these styles to try a new look with western flair.
Start by styling your favorite ponytail or bun and secure in place.
Create the same long two-inch piece by bringing opposite ends together to form a triangle then folding over until you've used all the material.
Next place on top of head and bring ends to the back and double knot to secure scarf in place.
Fix bangs and hair and we've got ourselves a stylish updo!
The second style is incorporating the wild rag into the hair as a braid.
Start by tying the hair into a low ponytail, and after securing, lift a part of the ponytail holder to pull the scarf through.
Next, you will braid your hair using the wild rag as one in three parts of the braid.
When you get to the end of your hair, use the wild rag to tie a knot around the hair in place of a ponytail holder.
Your friends are sure to ask how you did it. Be sure to tell 'em Cavender's has wild rags in store and online.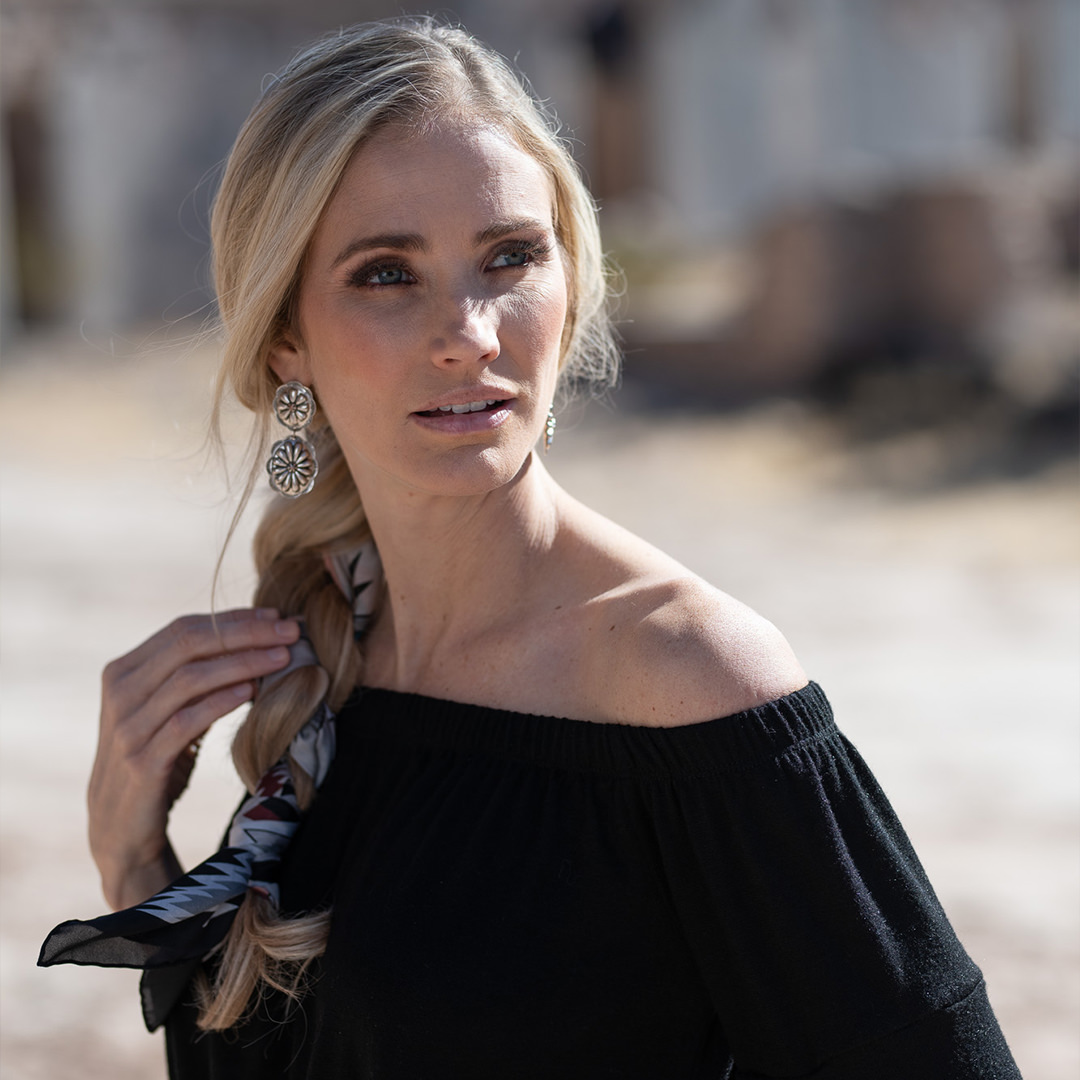 Lastly, give your purse a personalized look by tying the wild rag around one of the straps into a bow!
What are some of your favorite ways to style a wild rag?