Community Events for January 2022
Dec 27, 2021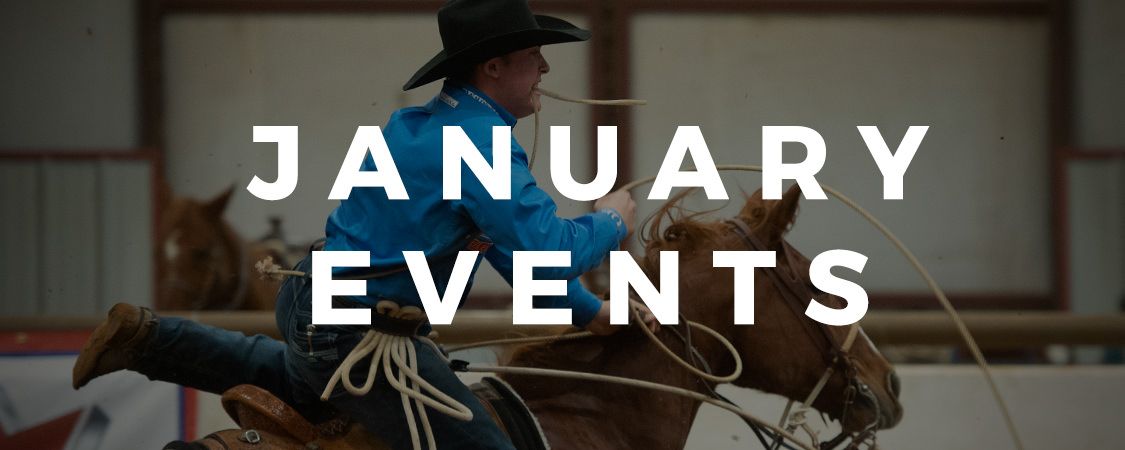 Branded by Christ Coverall Classic | Henderson, TX | 1/1/2022
The Branded by Christ Covwerall Classic starts the new year at the Tommy McDaniel Rusk County Youth Expo Center to show Market Hots, Lambs, Goats, and cattle. With $10,000 in cash & prizes this isn't an event to miss!
---
SandHills Stock Show & Rodeo | Odessa,TX | 1/5 – 1/15
Our 2020 stock show brought 614 entries from across Texas. There were Hereford heifers and steers, fine wool lambs, and market goats. The SandHills Steer Show is the only Junior Livestock Show in the state of Texas which is exclusively Hereford cattle. Likewise, our Lamb Show is unique in that we show only Fine Wool Lambs. Because of this, the quality of the steers and lambs shown in Odessa rivals any show in the state. In addition to the prizes and premiums awarded in our shows and our sale, participating students also compete for scholarships.
---
National Western Stock Show & Rodeo | Denver, CO | 1/8 – 1/23
The National Western Stock Show, established in 1906, is the premier livestock, rodeo, and horse show in the nation, serving agricultural producers and consumers throughout the world. They are a 501(c)(3) charitable organization providing education in agriculture, including college and graduate-level scholarships in agriculture and veterinary medicine for practice in rural areas.
---
International Fair & Rodeo | Guthrie, OK | 1/13 – 1/16
Don't miss 4 days of action packed professional rodeo action! Watch cowboys and cowgirls compete for the title of World Champion in 8 different events. Fun for the entire family! The International Pro Rodeo Association is proud to celebrate over 60 years of rodeo excellence. Founded in 1957 by two rodeo promoters, the Interstate Rodeo Association, IRA, was formed as a rodeo management organization and a sanctioning body. Concerned with expansion west of the Mississippi River, this new group's primary interest was to enhance rodeo's credibility with the news media in the east, where fly-by-night rodeos and Wild West Shows and unregulated contests had done much to discredit the sport.
---
Fort Worth Stock Show & Rodeo | Fort Worth, TX | 1/14 – 2/5
Come visit the Cavender's booth located in the Amon G. Carter Exhibit Hall during the Fort Worth Stock Show & Rodeo!
This Thing is Legendary®! It's not just a slogan. It's why the Fort Worth Stock Show & Rodeo is the most authentic western lifestyle experience anywhere – since 1896. It's exciting, it's fun, it's 23 days of what makes Fort Worth the greatest city in Texas!
The rodeo action features the Best of the West Ranch Rodeo, Best of Mexico Celebración, Cowboys of Color Rodeo, Bulls Night Out Extreme Bull Riding and Texas Champions Challenge. The FWSSR PRORODEO Tournament tops it off in the world's most awesome venue for rodeo – Dickies Arena. They also have livestock and horse shows, kid-friendly activities and exhibits, live music, carnival midway, shopping, great food and much more. After experiencing it all, we bet you'll agree – This Thing IS Legendary!
---
Humble Rodeo & BBQ Cook Off | Humble, TX | 1/28 – 2/5
All proceeds from the Humble Rodeo & BBQ Cook-Off benefit the Humble ISD Education Foundation to help provide funds that support innovative projects, educators' classroom needs, campus priorities, action research and district infrastructural priorities. These funds support innovative programs that increase learning opportunities for students at all 45 schools in Humble ISD, with 2 more under construction.
---
Rodeo Of The Mid-South | Southhaven, MS | 1/29/2022
Come check out the Rodeo of the Mid-South! Harper & Morgan Rodeo Brings PRCA's Greatest Show on Dirt to The Landers Center Southaven, MS with Lecile Harris' Rodeo of the Mid-South (The Legend Lives On…).