Larry's Country Diner with Corey Layne (S22:E2)
Mar 10, 2022

Cavender's and PFI Western Store join together in this week's episode of Larry's Country Diner to talk about how we share the same common values such as patriotism, family, and great employees. We are excited for the continuation of PFI moving forward as part of the Cavender's family of stores and look forward to welcoming all of the Larry's Country Diner fans to each of the Cavender's stores across the country.
Joe Cavender explains how his father and mother, James and Pat Cavender, started Cavender's back in 1965 in the small town of Pittsburg, TX. James Cavender was a great business man and soon Cavender's was growing quickly. After raising their three sons, James's wife Pat joined him in updating the decor in Cavender's stores. Now, after 57 years in the business, Cavender's is still growing strong and has over 90 stores from Florida to Texas to Las Vegas, NV. Cavender's is proud to have managers that have been with the company for over 40 years.
We are also excited to announce that we are now offering PFI Western Store's BootDaddy hoodie promotion in three of our Cavender's Midwest locations. When you spend $50 in-store at Cavender's Wichita, Kansas City, Omaha, or PFI locations you will be able to purchase a BootDaddy hoodie in store for only $12.
Stay tuned for next week's Larry's Country Diner episode where we will be bringing cowboy boots to show Larry, Nadine, waitress Renae, and all our Diner fans.
Performing Artist: Corey Layne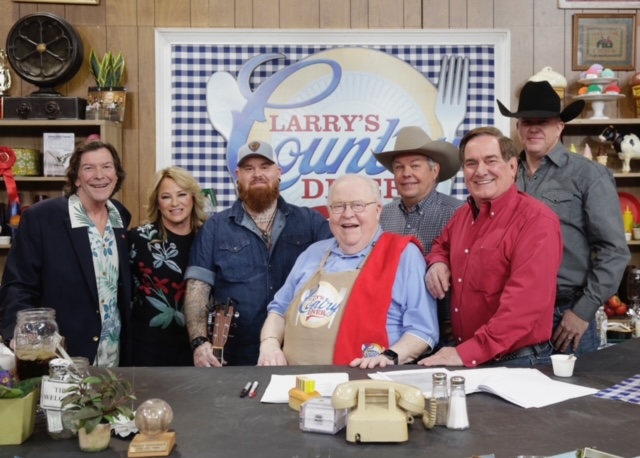 Season 22 Ep. 2 original airing 3/10/2022