Larry's Country Diner with William Lee Golden & The Goldens (S22:E3)
Mar 17, 2022

This week on Larry's Country Diner we've brought our exclusive line of Cavender's exotic print cowboy boots to share with Larry and our diner fans. Joe Cavender introduces Fred Gibbon on this show who has been working for Cavender's since 1979. Since 2015 Fred has worked as the go-between among Cavender's design team and the boot factory in Leon, Mexico that makes all of our exclusive handcrafted boot styles. Joe explains that you can only find our Cavender's line of boots at Cavender's stores which makes them unique. Once you try them on you'll fall in love with their great quality and fit.
We are also offering 20% off any men's or women's Cavender's exotic print belt when you purchase the matching Cavender's exotic print boots in any one of our stores or on our website. This promotion ends on May 31, 2022. We have lots of different colors and prints in these exclusive cowboy and cowgirl boots to choose from. Our hornback alligator, full quill ostrich, and elephant print styles are very popular. We are excited to offer all of these boots and western belts to our loyal Larry's Country Diner fans.
Plus, don't forget we now have PFI Western Store's BootDaddy hoodie promotion in three of our Cavender's Midwest locations. When you spend $50 in-store at Cavender's Wichita, Kansas City, Omaha, or PFI locations you will be able to purchase a BootDaddy hoodie in store for only $12.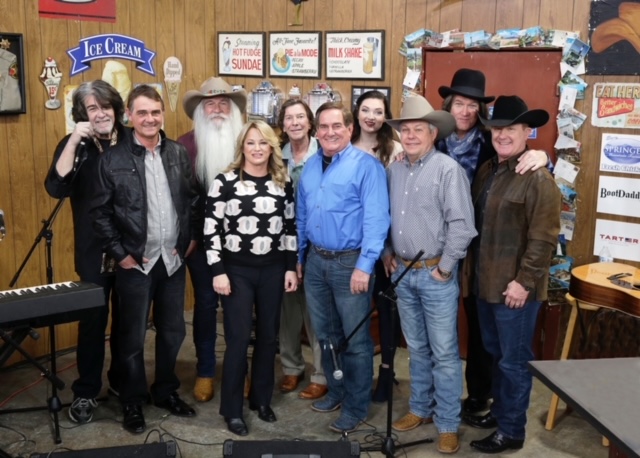 Performing Artist: William Lee Golden & The Goldens
Season 22 Ep. 3 original airing on 3/17/2022