Larry's Country Diner with Paul Overstreet (S22:E5)
Mar 31, 2022
Larry's Country Diner with Cavender's Exclusive Tony Lama Boots (S22:E5)

This week on Larry's Country Diner we've brought new styles of Cavender's exclusive Tony Lama boots to share with you. Cavender's now has more than 90 stores in 14 states but we have always stayed true to our roots. When James Cavender opened the first Cavender's store in Pittsburg, TX it started with 3 styles of Tony Lama boots. Tony Lama has been a big part of Cavender's success through the years, and we are proud to carry our own line of Tony Lama boots in our stores today.
On this episode we welcome Jere Robertson with Tony Lama boots to share with you our new exclusive styles. Our Cavender's exclusive Tony Lama boots feature a 10 row stitch pattern and the Tony Lama cushion comfort insole that provides stability and shock absorption for instant comfort and joint protection. Tony Lama boot construction is one of the oldest methods in the industry and their experience in boot making goes back more than 110 years. We are excited to offer 7 colors of our exclusive Tony Lama boots in a variety of exotic materials. All of the skins used in these boots are exclusive to Tony Lama and you can only find them at Cavender's stores, now including Cavender's PFI Western Store. When you buy any of these boots or spend over $50 in store at our Cavender's Wichita, Kansas City, Omaha, or PFI locations, you can purchase a BootDaddy hoodie in store for only $12.
Kubota Sidekick RTV Giveaway
Another very exciting announcement on the show is that now trough June 16, 2022 you can come into Cavender's PFI Western Store in Springfield, MO and register to win a brand new Kubota Sidekick RTV! Make sure to visit the store and enter the contest before June 16th, 2022, right before Father's Day. Also, don't forget to "Ring the bell!" to receive a free bottle of BootDaddy BBQ sauce when you are at Cavender's PFI.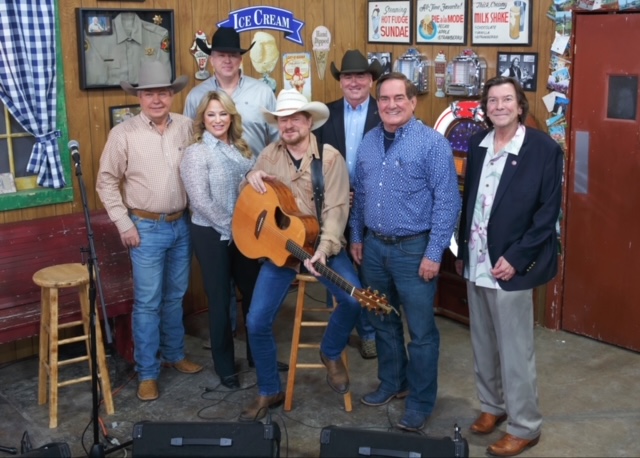 Performing Artist: Paul Overstreet Season 22 Ep. 5 original airing on 3/31/2022.