Larry's Country Diner with Justin Cowboy Boots (S22:E7)
Apr 14, 2022
Larry's Country Diner with Justin Cowboy Boots (S22:E7)

Today on Larry's Country Diner we've brought Jere Robertson of Justin to share some great cowboy boots with us. Justin has always been one of our most popular boot brands. Of the 57 years Cavender's has been in business, Justin Boots has always been a tremendous partner. Their top-selling styles of Justin Bent Rail cowboy boots are what Jere has brought with him on today's episode.
Bent Rail boots are hand-crafted in El Paso, TX and are made with either leather soles or performance soles. Unlike leather soles, Justin's performance soles are made of rubber to make it easier for the boot to slide in and out of the stirrup. All of the Justin Bent Rail cowboy boots are very comfortable and come with the Justin dual-density insole system. Justin Bent Rail cowboy boots are also made with spur ridges on them. A spur ridge is a protruding shelf on the top of a boot's heel that sticks out allowing your spur to rest on it.
Justin Bent Rail boots are made to cowboy in, ranch in, farm in, or do whatever your Western lifestyle calls for. Justin Cowboy boots have been around since 1879. Since they are an American-made, patriotic company, we know our Larry's Country Diner fans are going to love their boots. You can shop all of our Justin boots right here at Cavenders.com or come to one of our stores today and try a pair on.
BootDaddy Hoodie Promotion
We'd also like to talk on this episode about how excited we are to welcome PFI Western Store, home of BootDaddy into our Cavender's family of stores. We now have 6 Cavender's locations across the Midwest. All of us at Cavender's are looking forward to expanding in the middle of America even more. Cavender's is family-owned and operated just like PFI Western Store was. Fantastic customer service, a great selection of cowboy boots, and bringing value to our customers are just a few of our core values. One of PFI's fan-favorite promotions was their $12 BootDaddy hoodie promo. Cavender's is now going to continue that promotion and when you make any in-store purchase over $50 at Cavender's Wichita, Kansas City, Omaha, or Cavender's PFI locations you will be able to purchase a BootDaddy hoodie in store for only $12.
Kubota Sidekick RTV Giveaway
You won't want to miss out on our new contest! On this show we also announce that now through June 16, 2022 you can come into Cavender's PFI Western Store in Springfield, MO and register to win a brand new Kubota Sidekick RTV! Visit the Cavender's PFI store and enter the contest before June 16th, 2022, right before Father's Day. Also, don't forget to "Ring the bell!" to receive a free bottle of BootDaddy BBQ sauce when you are at Cavender's PFI.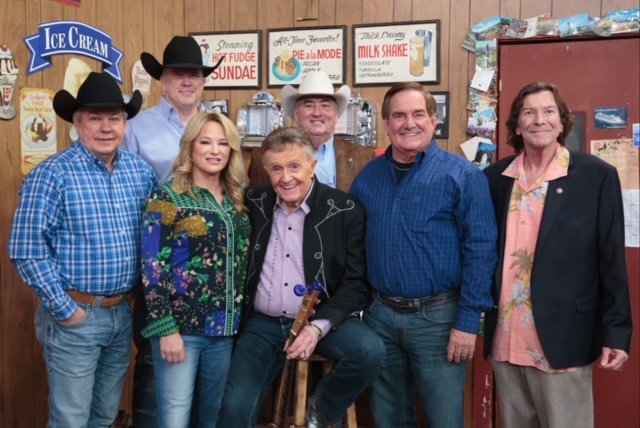 Performing Artist: Bill Anderson Season 22 Ep. 7 original airing on 4/14/2022.