Southwestern Fashion Trend: How to Style It
Oct 25, 2022
Southwest Fashion Trends: How to Style It

The style at Cavender's is inspired by authentic Western life, by cowboys, cowgirls and the wild west, this is no secret. Adding to that we also sell clothing, shoes and accessories that borrow bold colors and patterns from the Native Americans. The combination of these styles contributes to Southwestern fashion as a trend.
Historically, American fashion designers have always found ways to tip their hats to a variety of cultures. While turquoise necklaces and ponchos have adapted to become more mainstream, the use of them is still a nod to the indigenous people of the Southwestern Plains and Mexico. Many brands including Ralph Lauren, Patagonia and Coach have even had their take on this timeless trend.
Southwestern wear today often comes in the form of silver "concho" belts, heavy woven fabrics, fringe and even animal prints like brown and white spotted cow skin. Other items making a comeback with this trend include Aztec patterns or "tribal" prints, sherpa-lined denim and bolo ties.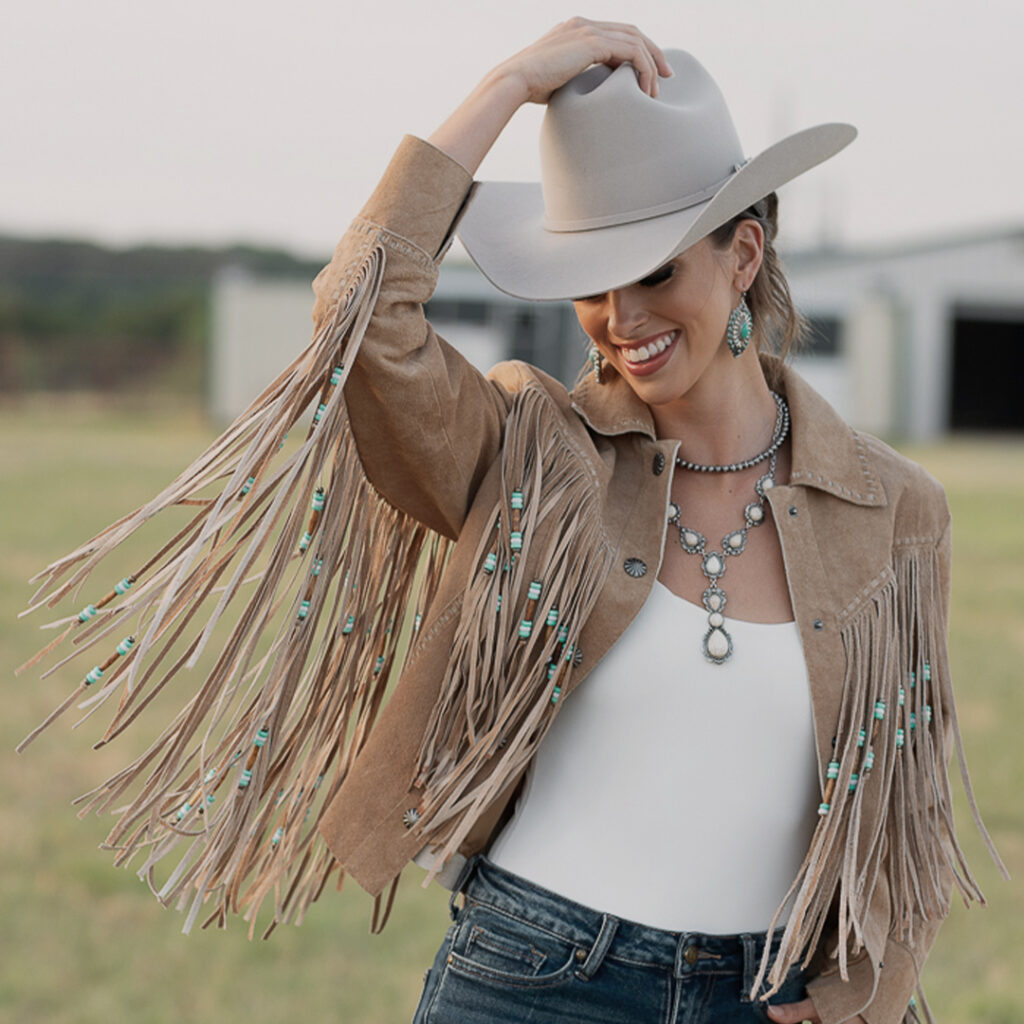 While having their own distinct styles, Western and Southwestern fashion often overlap and complement each other. At Cavender's, we have a variety of brands and products that capture the essence of Southwestern fashion, and they are spread across men's, women's and kids' footwear as well as in apparel, headwear and accessories.
Our Favorite Ways to Style It
Make a Statement – Because Southwestern patterns can be so eye-catching, we recommend pairing them with solid colors. Try a black t-shirt or blouse with black jeans and let your Aztec-printed poncho or jacket stand out. You could also rock an all-white getup with louder accessories like turquoise jewelry or a fringe boot.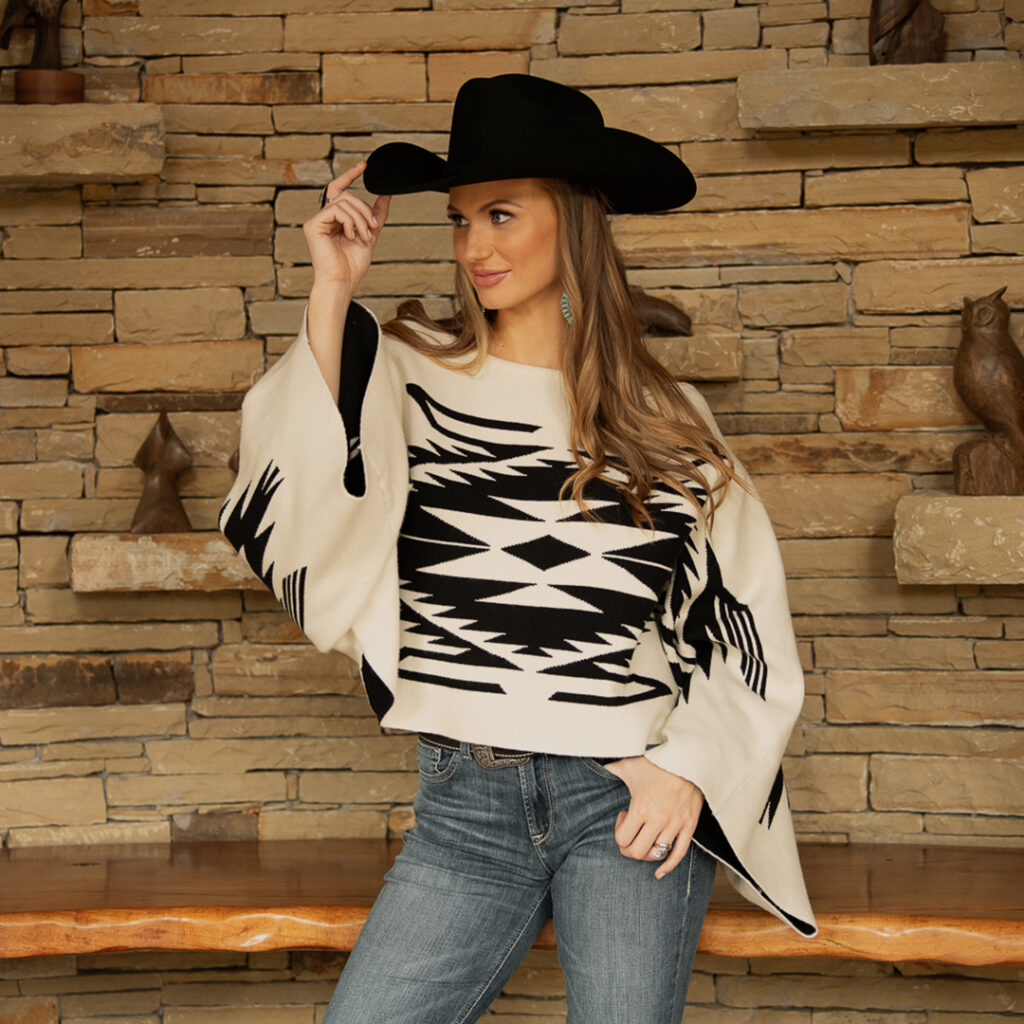 Pair with Denim – Nothing says Southwestern quite like a woven or silver-studded belt. Grab your favorite pair of denim or upgrade to some of our best-selling men's and women's jeans and pair it with a unique concho or beaded belt. Denim is timeless, and a staple to most Southerners' wardrobes. We say you can never have enough. So double up on denim jeans and a pearl snap to complete any Southwestern look.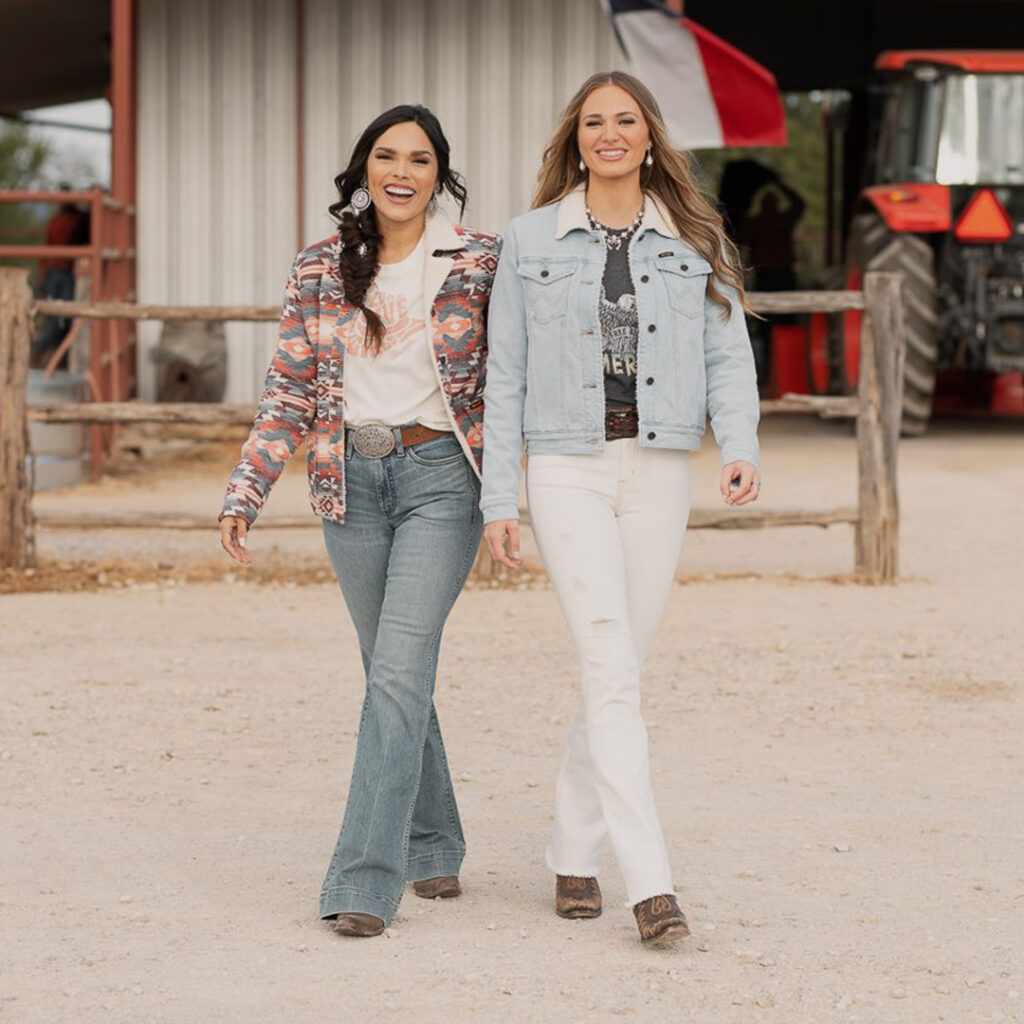 Always Add Boots – Much like Western wear, Southwestern clothing is also popular in places where boots are both fashionable and functional. We think boots are the perfect footwear to round out any look featuring fringe, turquoise, Aztec clothing or animal prints. Boot City is part of our name, and we are proud to be experts on boots. You can shop a vast selection that feature Southwestern accents at Cavender's.
Make it Seasonal – Southwestern patterns are not specific to one time of year, which is why we love them so much. You might find yourself reaching for outerwear with that iconic print on your favorite Aztec sweater during cold months, or a dress with a similar style when it warms up. These prints come in a variety of colors. We love the lighter, brighter ones in Spring and Summer while the darker browns and reds work great in Fall and Winter.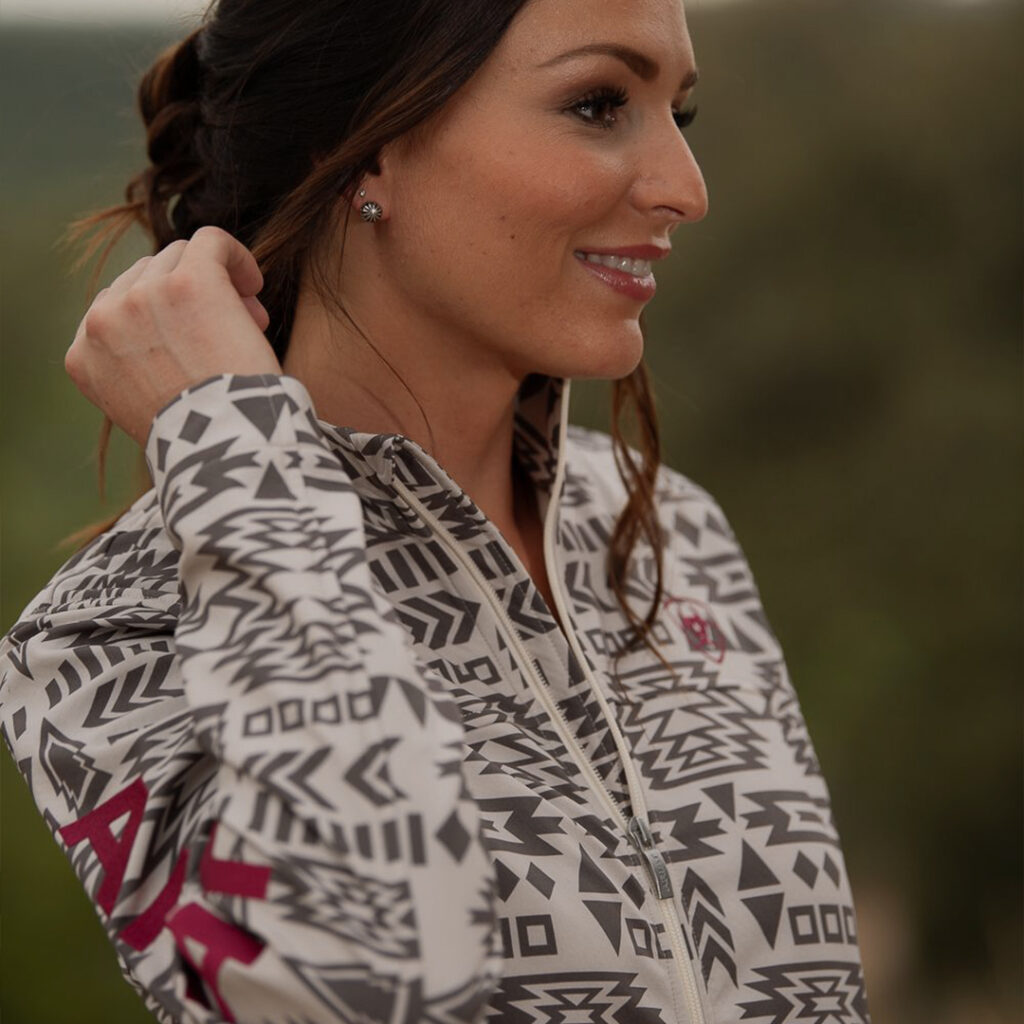 Mix & Match – For a full Southwestern look from head to toe, combine all the elements that make this trend a hit. Start with one of our graphic tees which feature everything from Spanish phrases to Southwestern landscapes and thunderbirds. Next, add a suede, denim or leather fringe skirt. To top it off, shop one of our colorful handbags to compliment your ensemble.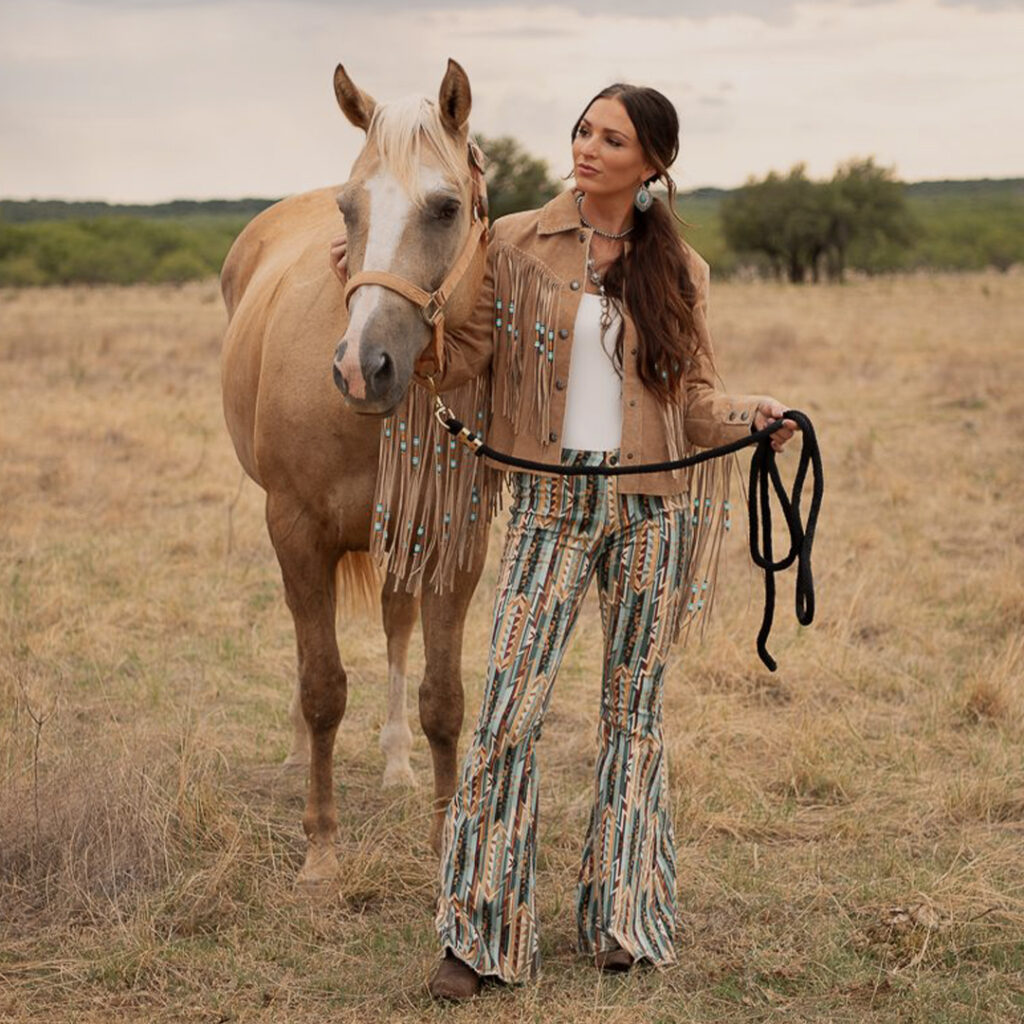 Keep It Simple – Southwestern attire is often bright and bold, but it does not always have to be. Sometimes, the beauty is in the details. Which is why we suggest looking for items that are inadvertently southwestern. For example, shop for shirts that have textured or patterned pockets or collars instead of going for an all-over print. We love a good hat with a southwestern-style lining and boots with just a hint of turquoise, fringe or animal print.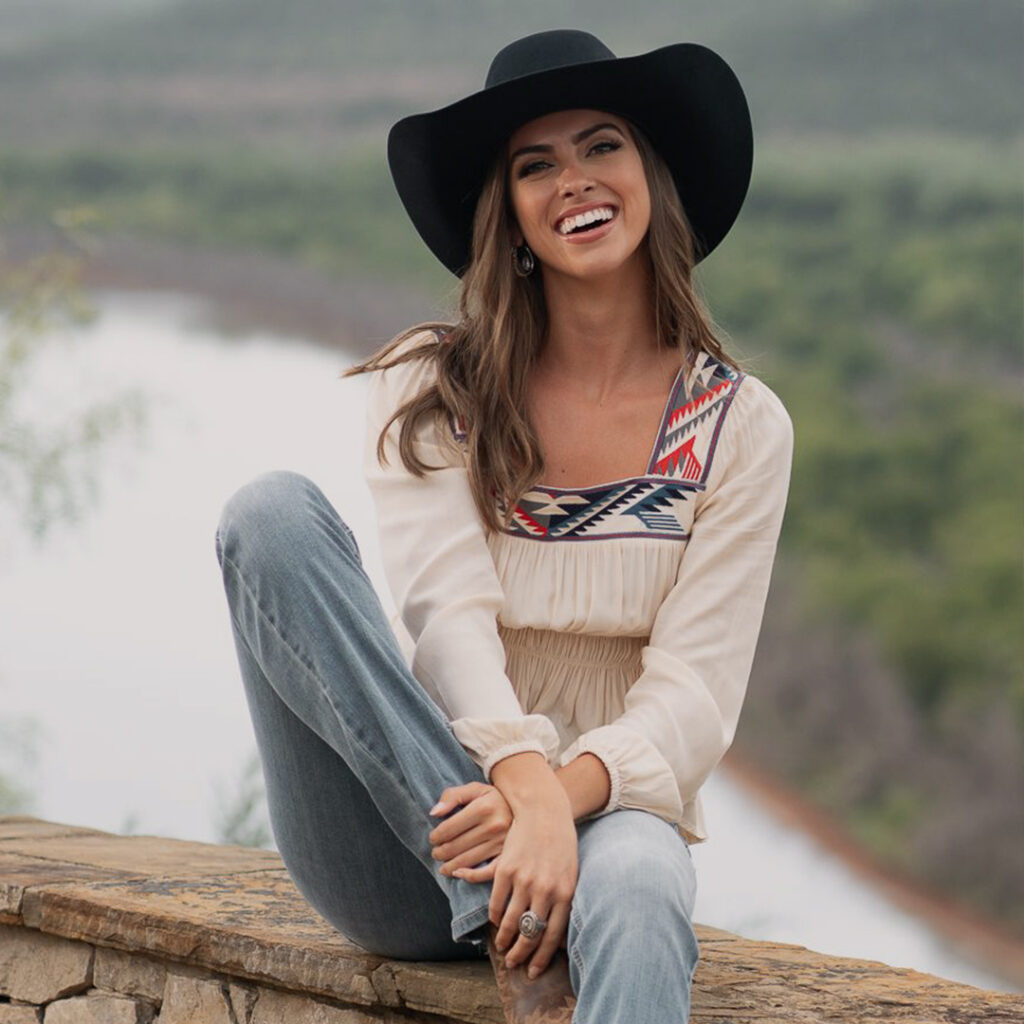 Dress it Up – Functional by nature, Southwest-style clothing is easy to incorporate into everyday style. We love finding ways to wear our favorite tribal-type pieces out on the town. Spice up your date nights or festival attire with our Southwestern wear. It is sure to stand out, spark conversations and bring in the compliments. For women, add silver or turquoise earrings and necklaces to any outfit for a touch of Southwest. For men, tuck a cool tribal printed button-up into your nicest pants or throw on a vest for a getup that is sure to impress.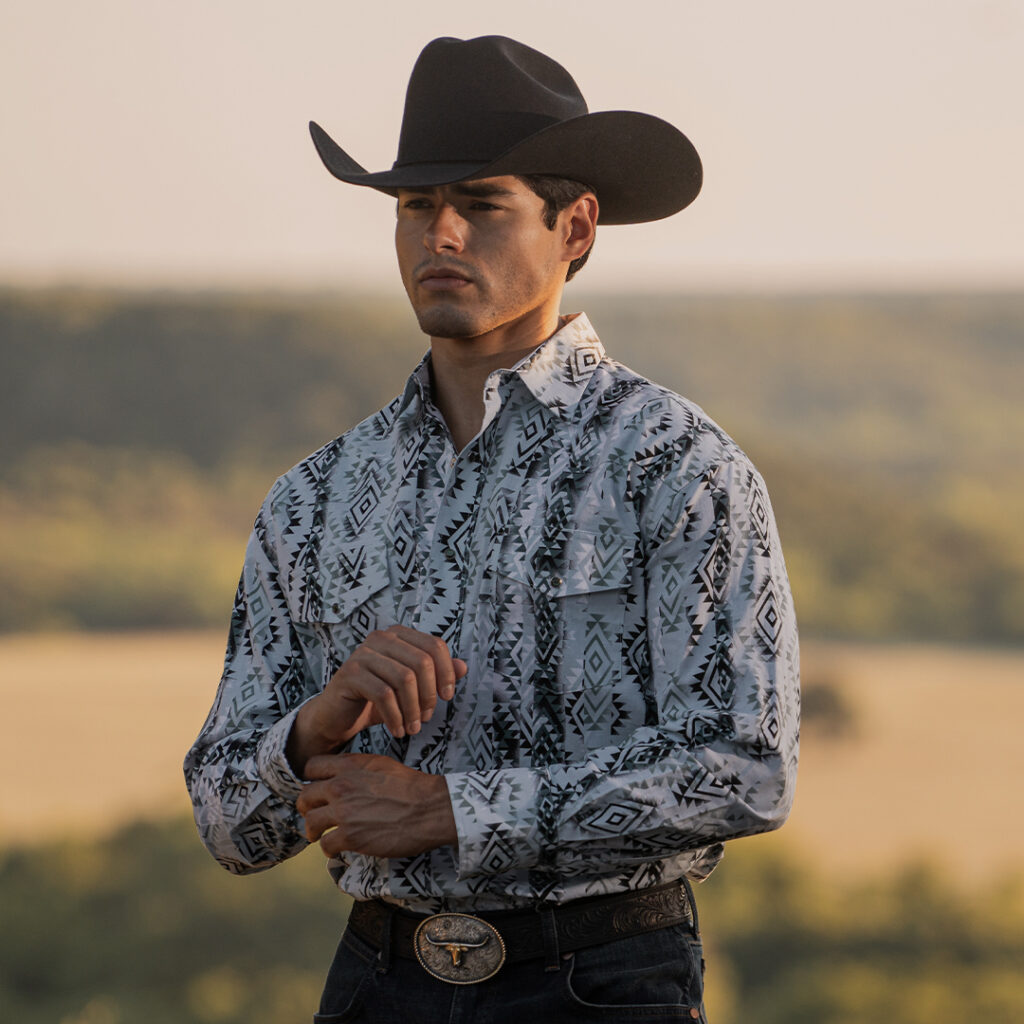 Can't get enough of this trend? Hop on the bandwagon and visit us in person where our experts can help you style a variety of southwest pieces we have in stock.
If you don't live near one of our many locations, you can always browse our online inventory by searching things like "Aztec" or "Southwest" in the search bar at Cavenders.com.