Spring Rodeos 2022- What to Wear and Where to Go
Feb 15, 2022

If you haven't already, it's time to shine your favorite cowboy boots and get to Texas for Spring rodeo season. The action stirred up Jan 14th in the Fort Worth Cultural District. A little south of the Stockyards were cowboys, Texans, rodeo goers and first timers of the Fort Worth Stock Show and Rodeo.
From livestock to horse shows, competitions, and carnivals FWSSR has something for the whole family every year. Our Cavender's booth is typically located in the Amon G. Carter Jr. Exhibit Hall along with the rest of the shopping vendors. Inside is where you can find the latest in rodeo and western fashion year after year. If you're looking for a new pair of boots well, you're at the right place. Styles from Ariat work boots to the new Justin Vintage collection – we're sure you'll find something you love.
If your wagon is usually full with kiddos, be sure to check out the Carnival Midway and Petting Zoo where you'll find acres of amusement rides and games. There's a Ferris wheel, rides to thrill, and rides to chill like the horse carousel. What kid doesn't want to experience the western way of life up close and personal? The Petting Zoo and Children's Barnyard offer your little ones the chance to see and pet farm animals and even the opportunity for a pony ride.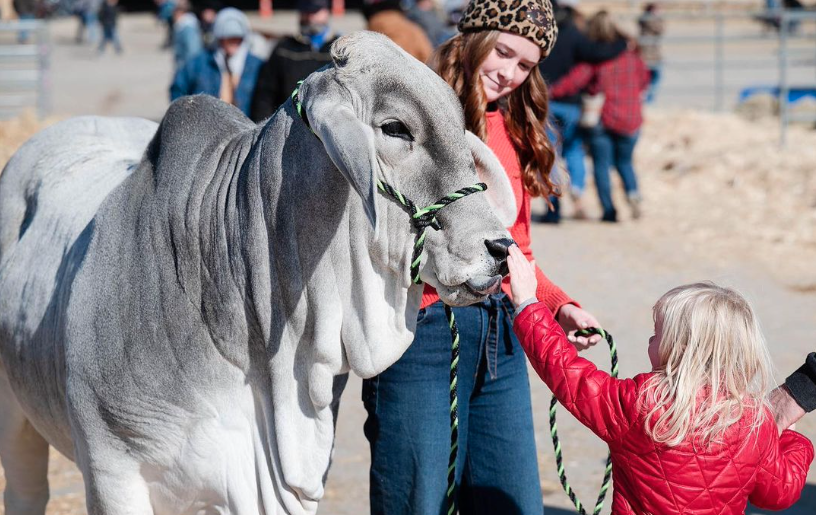 Texas FFA high school students are always around to answer questions and help your yearlings get the most out of learning about animals including how they are born and cared for. Future Farmers of America is the premier youth organization preparing future generations for leadership and careers in the science, business, and technology of agriculture.
The Fort Worth Stock Show is packed with educational activities and exhibits every year. Discover all the ways farmers and ranchers impact your life at the Mooseum Experience. You'll find that whether you live in the country or the heart of a big city, most items you use every day begin on a farm. At the Milking Parlor you can see demonstrations on how to milk a cow, characteristics and anatomy of a dairy cow, the importance of dairy foods for good health, the modern milking process, and environmental and food safety practices.
Your grounds ticket admission also gets you into the Fort Worth Museum of Science and History, Cattle Raisers Museum and the National Cowgirl Museum of Hall and Fame. Learn and experience the cowboy way of life and the people that carry it.
If you love horses, Mustang Magic competitions showcase the beauty, versatility, and trainability of American Mustangs that have roamed freely on public lands throughout the West. In these competitions trainers have 100 days to train 4–7-year-old wild mares and geldings rounded up by the U.S. Bureau of Land Management to compete and be auctioned for charity and sold to their forever home.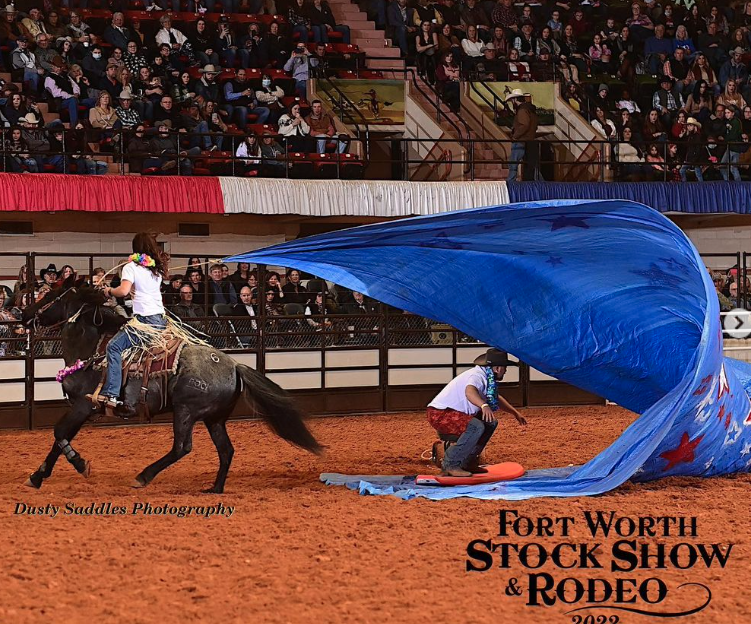 What's rodeo in Texas without mariachi or charro? Paying tribute to the rich history of horsemanship, for almost 20 years the Fort Worth Stock Show & Rodeo's best-selling event is the 'Best of Mexico Celebración. Be sure to look out next year for the escaramuza and charo clinic and competitions.
End each day of family fun at the Dickies Arena – home of the legendary FWSSR. Inside, you'll find all the jam-packed action of bucking horses, barrel racing and bull riding. It doesn't get more cowboy that that.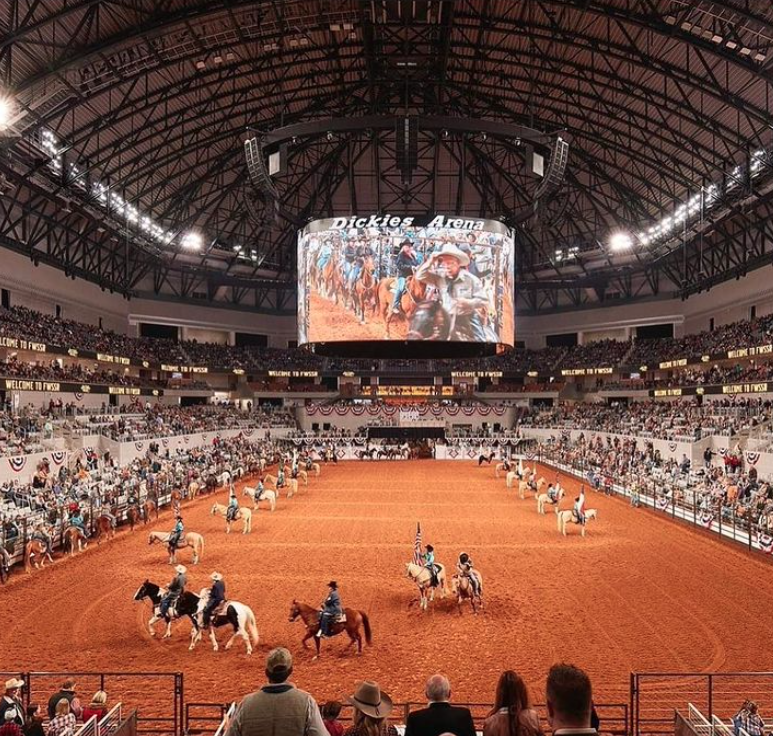 In Texas, the next stop in rodeo is San Antonio! The San Antonio Stock Show & Rodeo takes place Feb. 10th to Feb. 29th and their fairground activities include nightly performances by Texas country music artists at the Bud Light stage, a street fair with all your fried food favorites, a carnival, livestock and the jam-packed action of the rodeo experience. The schedule is also filled with horse show competitions, educational exhibits and charreada (Mexican ranch rodeo) the whole family will enjoy.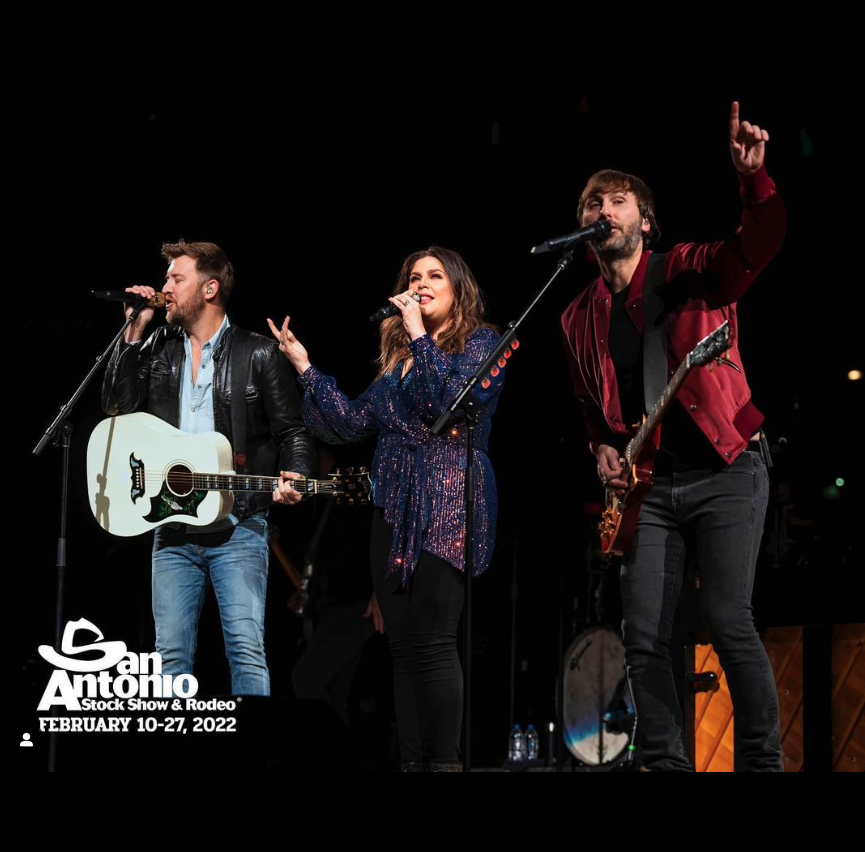 Be sure to stop by the Cavender's booth at Expo hall Booth #ANC3. From head to toe you'll find some staple rodeo attire and trend setting pieces. For walking the grounds you can find boots and casual shoes that offer both style and comfort. Don't be a rookie and instead get you some comfortable shoes like the pros. People often think that cowboy boots aren't very comfortable for an all-day adventure, but that's just not the case. Cowboys last all day in a good pair of boots, and a good pair of boots can last years. We have different leathers for every occasion – from durable Bison hides to ostrich and alligator when you need to class it up. Play the part and find yourself a good pair of boots.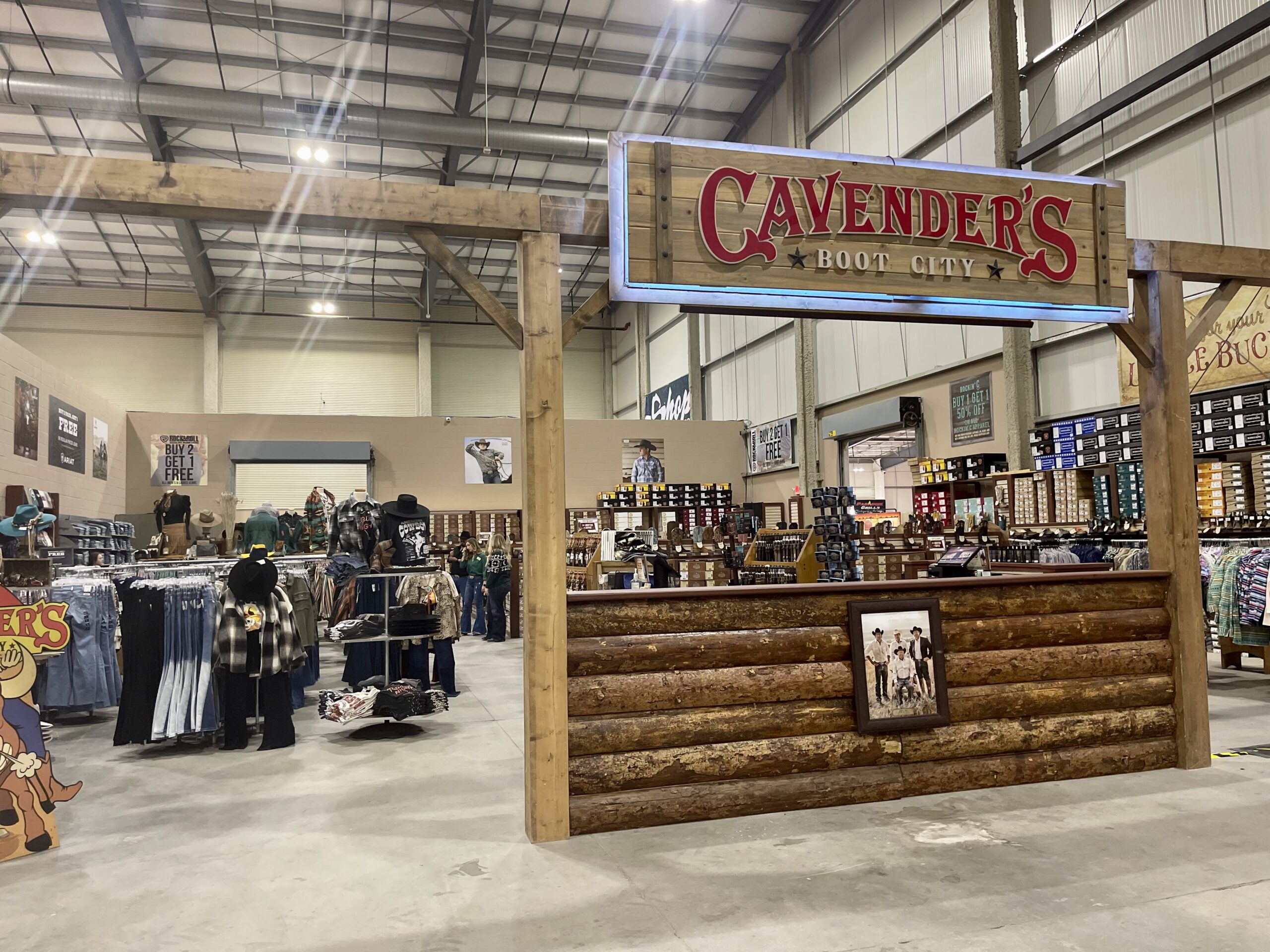 For the ladies, we're seeing vibrant colors, fringe, and suede to accompany the cooler winter temperatures. An Aztec print jacket over any outfit is sure to give a western spin and let people know it's not your first rodeo. Dress it over one of our graphic tees, an Ariat Dixon bootie or a Corral boot, and you've got a full rodeo outfit. It's about comfort when walking the grounds of the stock show, so if you're going to the rodeo and want to dress up your daytime look, check out this beautiful Savanna Jane embroidered jacket and this faux fur vest. Even elevate your getup a step further with one of our western fashion hats. Of course we have something for the little ones that will have the whole family looking sharp and rodeo ready. Let the boys and girls pick out a new pair of kids' cowboy boots or a western hat we're sure you'll want to keep for memories.
The last stop on the Texas Rodeo Spring Circuit is the Houston Rodeo hosted at NRG Park from February 28th to March 20th. Quite possibly the best and biggest of them all, the Houston Rodeo is jam packed with tons of pre-rodeo activities which include a Bar-B-Que contest, a rodeo run, parade and Go Texan Day!
The 32nd annual world championship BBQ contest is an invitation only event bringing 250 teams from all over to compete for the best cooked steak. Come hungry, folks!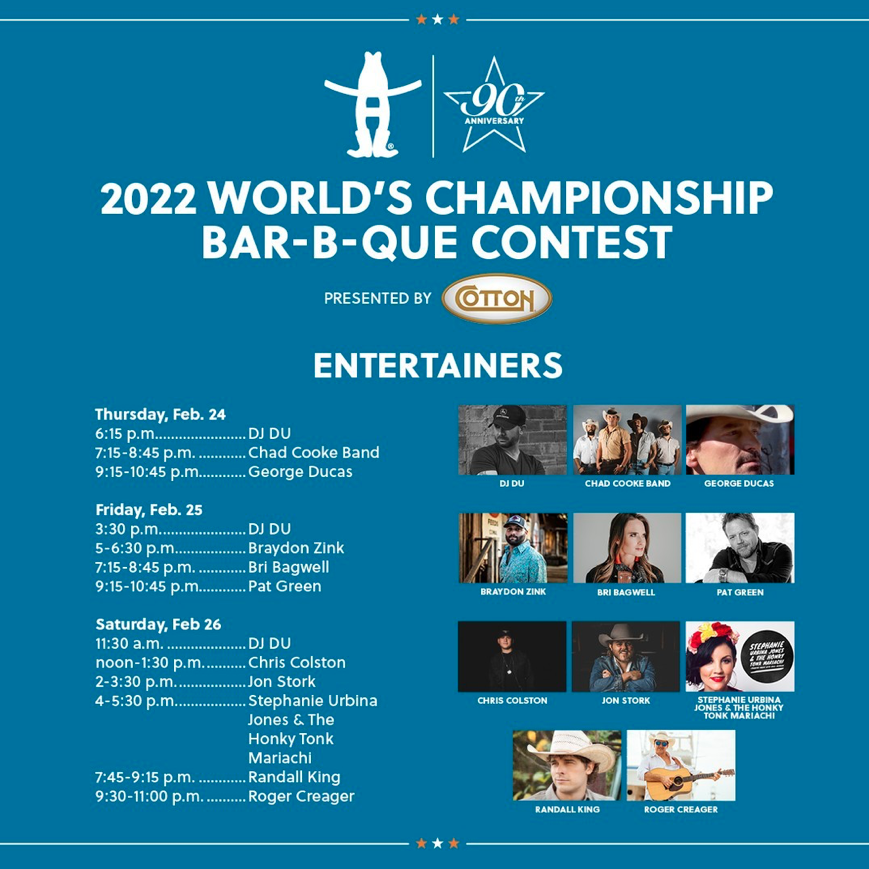 Go Texan Day kicks off this almost month-long event on Friday, February 25th. Bring out your western attire and showcase your western pride with this all day celebration. On Saturday, the celebration continues with the Downtown Rodeo Parade. The nation's fourth largest city is transformed from a bustling metropolis to a down-home celebration of Western heritage. Rodeo Houston's opening performer and fan-favorite Cody Johnson will be the parade's Grand Marshal.
The Livestock and Horse Show has grown to be the world's largest of its kind with more than 34,000 livestock and horse show entries. Exhibitors of all ages compete to become a Houston champion. You can find auctions and sales supporting hard working junior FFA and Texas 4-H members as they continue their education. You can find these same FFA and 4-H members competing in the Calf Scramble and other events that showcase the diverse skills of these kids. Competitions range from Agricultural Mechanics to Ag Robotics, to Industrial Crafts.
Much like Fort Worth and San Antonio, the Houston Livestock Show and Rodeo is filled with delicious fried food, carnival rides and attractions, shopping, and music! Taking the stage this year are some of country music's biggest artists like Tim McGraw, Keith Urban, Luke Bryan, Jon Pardi and Chris Stapleton. For a full start entertainment lineup, visit rodeohouston.com/music.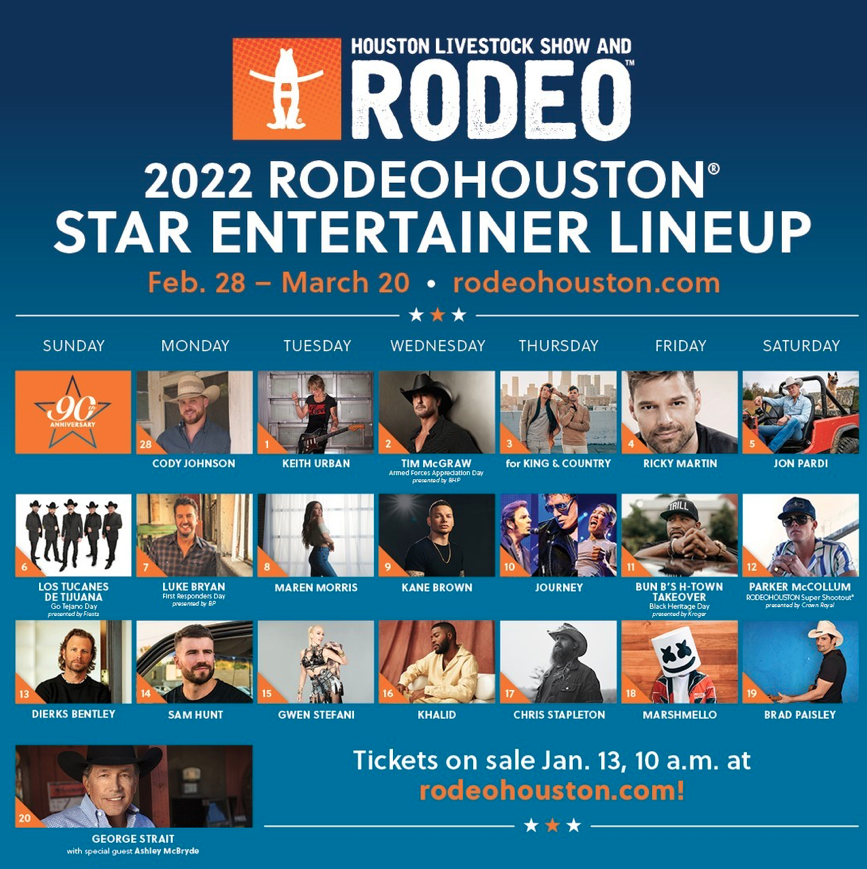 The Houston Rodeo Super Series consists of the world's top rodeo athletes. Cheer on your favorite cowboys and cowgirls as the compete for a total $1.88 million payout. For a complete list of rodeo events and the fundamentals, visit rodeohouston.com/rodeo.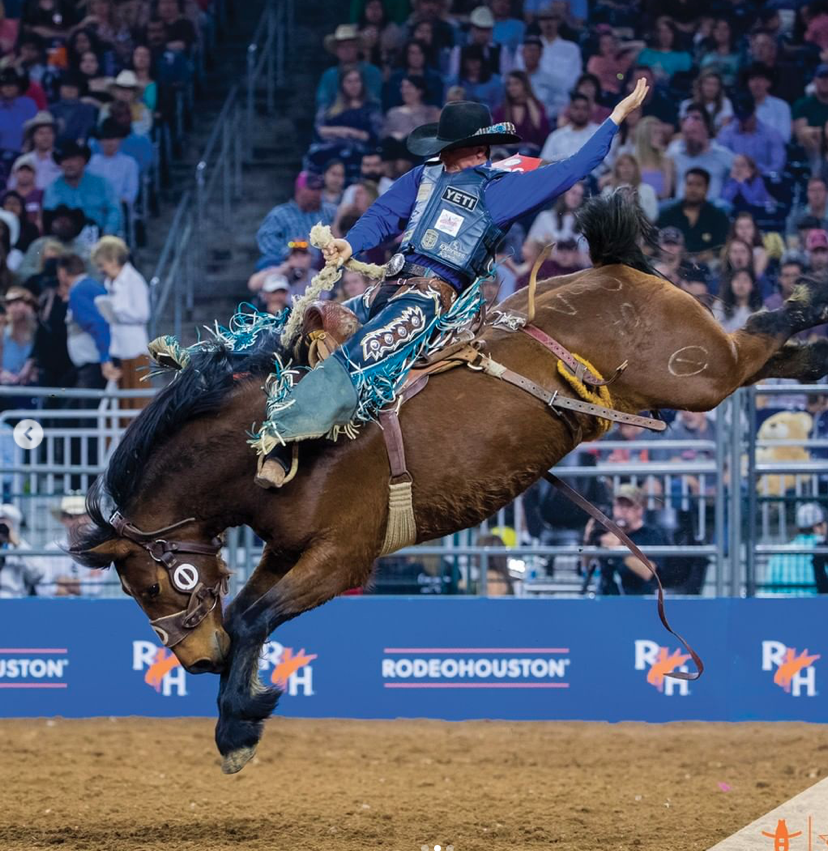 For more rodeo action throughout the year check out the pro rodeo online or follow prca on Instagram. At Cavender's we can't think of a better way to support young athletes, rodeo culture, or your community than getting out and attending one of these events! See y'all out there!