Texas Cowboy Hall of Fame 2022
Mar 2, 2022

Each spring the Texas Cowboy Hall of Fame (TCHOF) honors Texas men and women who have excelled in the sport of rodeo, cutting, performing, ranching and maintaining the western way of life. The TCHOF strives to enlighten visitors on not only the sport of rodeo and its divisions, but also the origins that run deep within the historic ranches of Texas. 
This year's 2022 induction ceremony is scheduled for Thursday, March 3 at Billy Bob's Texas. It will honor Patti Colbert, Wilson Franklin, Scharbauer Cattle Company and Dr. Charles "Bud" Townsend.
Additionally, The Spirit of Texas Award recipient is Cody Johnson. The Spirit of Texas Award was established to celebrate the uniqueness of Texas and Texans. It recognizes individuality, achievement, style, independent, innovative and forward thinking.
2022 Inductees: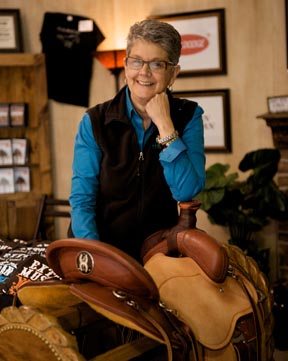 Patti Colbert was born in the suburbs of St. Louis and grew up watching the western lifestyle of Roy, Dale, Trigger, Fury and Flicka. After moving to Texas in the 70s, she began working with horses at barns and volunteering as a 4-H leader. Her career began working for Glenn and J.D. Neans and Rodondo Roca Quarter Horses. She then moved to the Texas Quarter Horse managing the Quarter Horse Race and Show industry. Her next move was to the American Quarter Horse Association where she was responsible for raising millions of dollars for the AQHA Foundation scholarship, equine and research preservation programs. She later opened her own firm and worked with clients like the American Angus Association, The American Paint Association, Texas A&M University and others. She is a member of the National Cowgirl Hall of Fame Board of Directors and is credited with creating the concept behind the Museum's popular Cowgirl U program. Additionally, she has long been an advocate for the museum among the many horse industry groups through which she has served as a leader.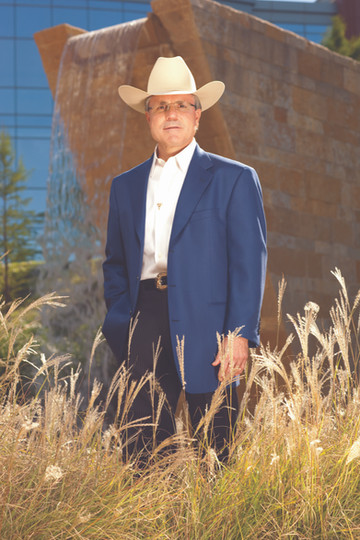 Wilson Franklin was born in San Angelo to Joyce Leddy Franklin and Jim Franklin. Growing up in a retail family, he was encouraged to do well in school and accompany his father to work at the family business M.L. Leddy's in San Angelo. From the age of 5, he had a unique opportunity to grow up in the business. At his father's request, he left San Angelo State University in 1973 to temporarily manage the Fort Worth branch of Leddy's. He became immersed in the community, and become a staple in the Fort Worth Stock Show committee and Fort Worth Stock Show Syndicate. His strong sense of community and leadership in the business had a significant impact on the company's bottom line and the rest, they say, is history. Wilson's determination and dedication have shepherded M.L. Leddy's into the one-hundred-year-old company it is today.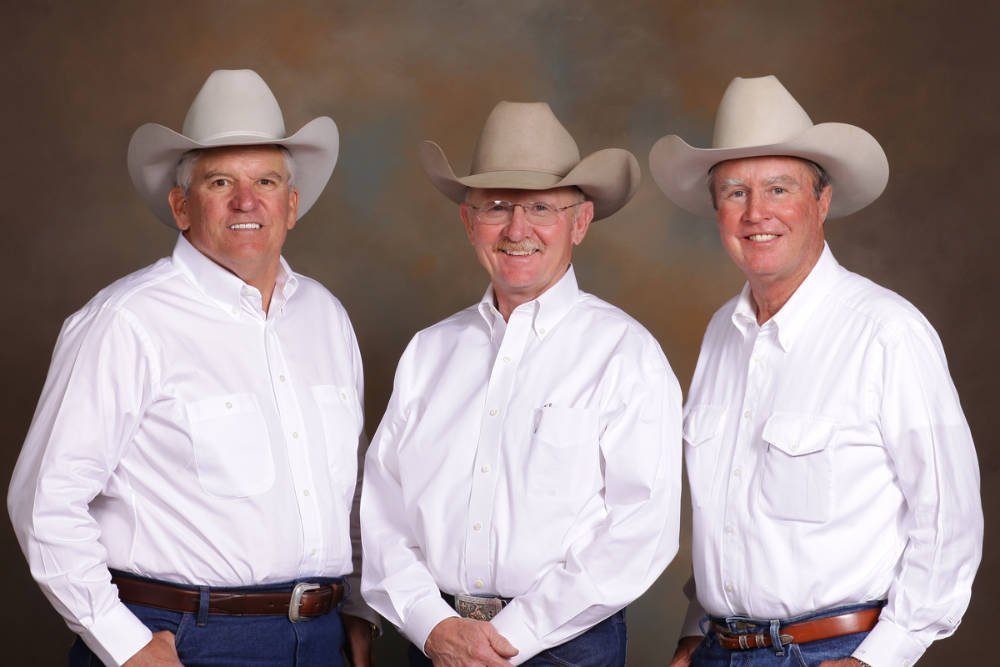 Scharbauer Cattle Co. Since the 1800s, the Scharbauer name has been synonymous with local beef. Arriving in Texas in 1883, they became running sheep and cattle. In 1887, John and brother Christian Scharbauer formed Scharbauer Brother Corp., known today as Scharbauer Cattle Company. They soon grew their herd and land holdings in Texas and Southeast New Mexico. The family put together nearly 500,000 acres and at one time ran 20,000 head of Hereford cattle. The family's vast land holdings were home to the raising of horses and cattle recognized for their quality and value. The pioneers of the Scharbauer family were instrumental in the growth of early Midland and helped introduce cattle ranching to Southeast New Mexico in the early 1900s. Clarence Jr. was former president of the American Quarter Horse Association, and in 1987, the family owned Alysheba won the Kentucky Derby and Preakness Stakes, two-thirds of Thoroughbred horse racing's Triple Crown. In 1988, Alysheba won the Breeders Cup and was named Horse of the Year. The Scharbauer Foundation, in Midland, established in 2010 continues the family's long legacy of charitable giving and civic leadership.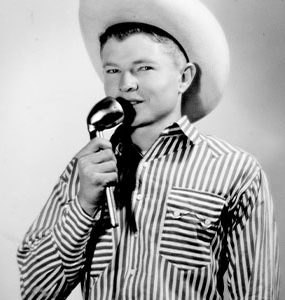 Dr. Charles "Bud" Townsend was born in Nocona, Texas to Claude and Dottie Peck Townsend. Having four brothers and two sisters, and growing up during the Depression, there were always horses to ride working on the ranch. Bud saw his first rodeo at Northside Coliseum in Fort Worth. He saw Ruth Roach, Jasbo Fulkerson and all the big "toughs." During this era rodeos were just beginning to be held in small towns around Texas, such as Forestburg, Ringgold and Nocona. Bud enjoyed mimicking the rodeo announcer and at one time, the rodeo announcer failed to arrive. On a dare, he volunteered to announce. That was the beginning. Ruth Roach had become a good friend and she asked her friend Bobby Estes, a rodeo producer if he would hire Bud. He thoroughly enjoyed announcing amateur rodeos. When he was 16, on his way to Hamilton, Texas, he stopped in Fort Worth and bought his first Stetson for $17.50, and hitched a ride on a cattle truck to Hamilton. Bud worked all of Estes rodeos until 1954 and in the course of 50 years, would also work for Homer Todd, Cotton Rosser, Beutler Brothers, Everett Colborn, the Steiners and Walt Alsbaugh. Bud continued his education by going to Midwestern State, in Wichita Falls, Texas; Baylor University and Wisconsin University ending with a PhD in history. He taught at west Texas A&M, Texas Tech and Hardin Simmons. Bud wrote a book entitled "San Antonio Rose, The Life and Music of Bob Wills," published in 1976. He won a Trustees Western Heritage Wrangler Award in 1975 at the National Cowboy & Western Heritage Museum and Grammy for his album notes written for the album "Bob Wills and His Texas Playboys; For the Last Time." He received the American Cowboy Culture Award as an All Around Cowboy, and a Lifetime Achievement Award. He is an important Texan as his contributions toward sharing and preserving Western history, in demonstrating the best of the cowboy spirt, and of participating in and loving rodeos and western events have enriched and will continue to enrich the lives of many.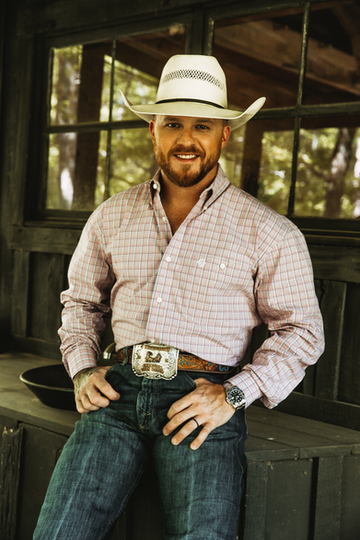 Cody Johnson is a songwriter, performer, and platinum recording country artist. After leaving behind amateur bull riding in his teens, he found his love for the western lifestyle still a significant part of his life through music, friends, hobbies, and business partnerships. Known for his explosive lives shows and electrifying stage presence, Johnson has established a following of passionately loyal fans who regularly sell out shows across the country and have helped him accumulate more than two billion streams worldwide. The recipient of multiple ACM and CMA Award nominations, his two Gold -selling songs ("Nothin' On You" and "With You I Am") and the Platinum-selling Top 10 single "On My Way to You" named one of the NSAI's 10 Songs I'd wish I'd Written and ASCAP's Most Performed Songs of 2019. Johnson also re-recorded "Dear Rodeo" as a powerful duet alongside country music icon, Reba McEntire. The song inspired his autobiographical documentary Dear Rodeo: The Cody Johnson Story, which was shared in select theatres nationwide. With guest appearances by McEntire, Navy Seal Chris Kyle's widow Taya (Kyle) and more, the film showcases Johnson's real-life journey from the dusty rodeo arenas of rural Texas to some of the biggest musical stages in America, sharing how his years on the rodeo circuit prepared him for life as a country star. His brand new 18-track album Human is filled with songs that Johnson says were originally dubbed too country for country. Johnson says, "When people listen to Human, they are going to hear more of me being me, because I am finally comfortable with myself and able to share that with my fans." As his scope of influence has increased, he has continued to support the cowboy way of life. "CoJo" is a friend and fellow cowboy. Cavender's has partnered with Cody and his manager Howie for many years promoting his shows across the country, including special meet and greets. Our customers are avid fans of his Resistol Cody Johnson hats, and COJO cologne.  
Congratulations to this year's inductees!
---
History
The Texas Cowboy Hall of Fame was founded in 1997 by Bobby and Susan Kerr of Hico, Texas, to pay homage to the outstanding horsemen and women in Texas, who have excelled in and out of the arena.   In 2001, Holt and Jo Hickman moved the Texas Cowboy Hall of Fame to the Fort Worth Stockyards to compliment the world class exhibits already located in Barn A.
When visiting the historic Fort Worth stockyards, be sure to stop into the museum, located in the Exhibits Building in the heart of the stockyards. The facility features many great exhibits, along with a Western Gift Store and the Jersey Lilly Old-Tyme Photo Parlor all under one roof.  The exhibits you'll find are: The Texas Cowboy Hall of Fame, The Sterquell Wagon Collection, The John Justin Trail of Fame, and Amon G. Carter's vintage 1933 Cadillac complete with the custom-made pistol holder for his pearl-handled handgun.
Some of the inductees include: Ty Murray (7-time World Champion All Around Cowboy), Tuff Hedeman (4-time World Champion Bull Rider), Charmayne James (11-time World Champion Barrel Racer), and Don Gay (8-time World Champion Bull Rider, Bob Moorhouse (former General Manager of the Pitchfork Ranch), Dr. J. Pat Evans (Co-Founder of the Justin Sports Medicine Clinic), Tommy Lee Jones (Rancher, Polo Player, Actor, Author, Producer, Director), Tyler Magnus (Horsemanship Clinician and Professional Team Roper), Barry Corbin (Actor and Rancher), Red Steagall (Rancher, Official Cowboy Poet of Texas, Musician and Singer) and George Strait (Cowboy, Rancher, Entertainer). Each booth contains photographs and memorabilia including World Champion buckles, saddles, photos, reins, clothing and much more. Many of the booths also have a video, depicting the honorees' careers.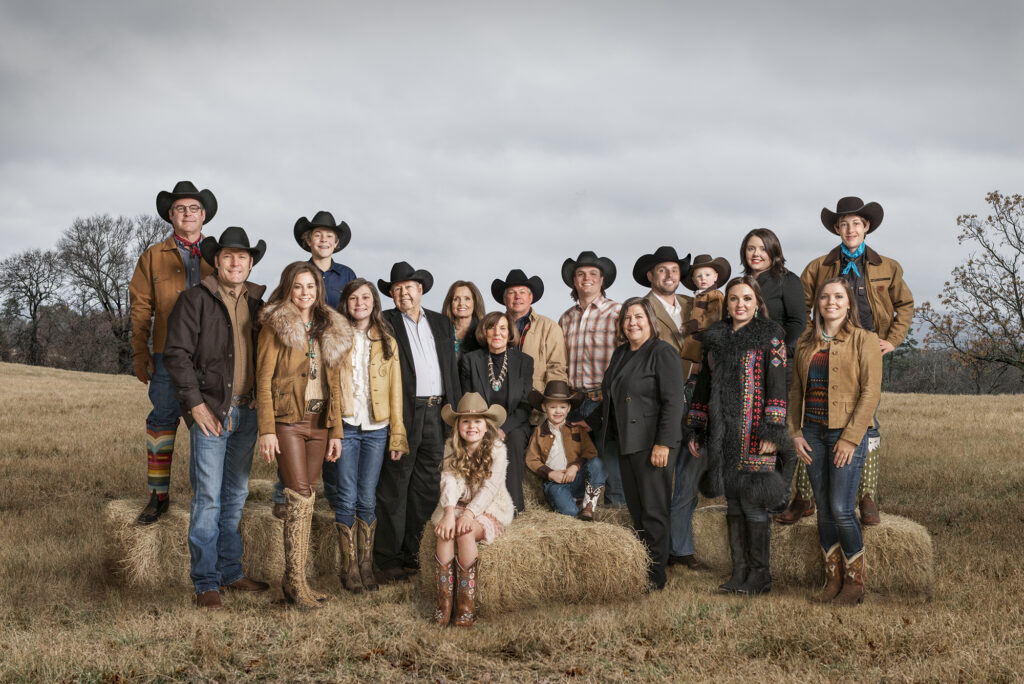 The Cavender family was inducted in 2019, which was also the first year the event was held at Billy Bob's Texas. Over 100 associates, friends and vendors were on-hand to celebrate the family's historic induction. Our friends, the Priefert Family and Lari Dee Guy were inducted in 2020. Each fall when the nominees are announced, we look forward to seeing who will be next!
We are excited and proud of Cody Johnson on this award!