Women's Holiday Fashion- Dress It Up Or Dress It Down
Nov 23, 2021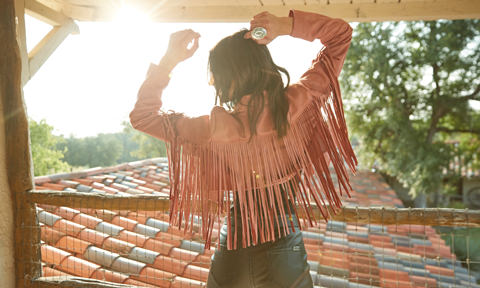 Dressing up or dressing down, Cavender's has you covered from head to toe this season. Fall fashion has arrived, and brought with it all the best in outerwear. Add spice to your fall wardrobe with new cuts, luscious textiles and bold patterns.
Sweaters and duster-length cardigans continue to be a popular choice in women's outerwear. Styles with retro-inspired colors, southwest motifs, and dolman sleeves add a stylish modern nod to traditional sweaters. Be holiday party ready by pairing soft textiles with ankle length jeans and high heeled booties. Layer on sterling silver and American southwest inspired accessories.
Perfect for getting chores done on the ranch or running out to grab a coffee with friends, a must-have for fall weather is the shacket. A combination between an oversized shirt and a jacket, shackets are popping up in a variety of textiles from flannel to cuddly sherpa. Pair with your favorite athleisure and say hello to cooler weather in style. Crop tops are a current staple in women's fashion. A crop top under a shacket is a just-right pairing.
Fringe is here to stay in western fashion and beyond. Look for fringe to be front and center this winter on handbags, leather and suede vests – the usual places. Surprise! Fringe is making a resurgence on western cut shirts, and denim jackets. Don't be afraid to go bold. New styles in women's tops include architectural details. Think along the lines of bold silhouettes, puff sleeves, smocked waists, and bodysuits with high necklines.