How to Choose the Best Jeans to Wear with Cowboy Boots
Aug 25, 2022
How to Choose the Best Jeans to Wear with Cowboy Boots

When it comes to choosing the best jeans to wear with cowboy boots, it's hard to know where to start. At Cavender's we have endless options, which allows for different combinations. Finding the right combination will ensure you're comfortable and looking your best. Check out our style guide below for the best jeans to wear with boots while working on the ranch, walking down the school halls, or headed downtown for a date night.
Cavender's Style Guide: Best Jeans for Boots
When looking for the best jeans for boots, you'll want to pay attention to a few key things: the material, the fit, and the cut.
Material:
Denim is perfect for cowboys and girls. The material is comfortable enough to wear in any setting, but tough enough to withstand a lot of activity without wearing out. The durability of denim jeans makes it a good pairing for cowboy boots and gives you a classic western look. In terms of color, it depends on individual style, but typically you can't go wrong with dark or medium-wash jeans. The slightly darker colors give a clean look and helps hide dirt, grass stains, and whatever else you might accumulate working on the ranch or farm.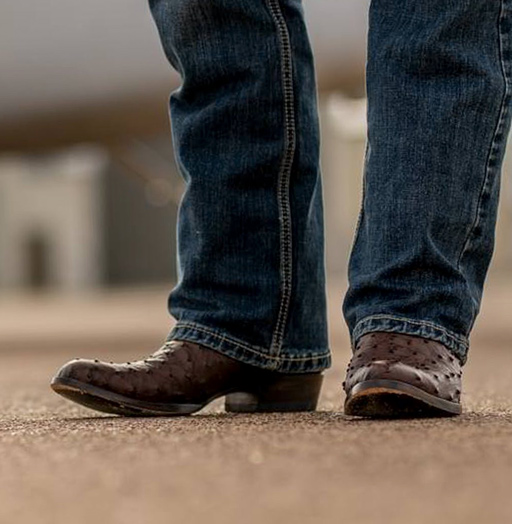 Fit:
Make sure you're choosing jeans that fit well. Every body is different and so is every brand. Take a trip down to your local Cavender's store to try a few different pairs on. Once you know your jean size, you can also order from Cavender's online as well. Pay extra attention to your jeans length. Try on your boots with your jeans to make sure they aren't too short or too long. The rule of thumb to follow is that your hemline should stop at the end of your boots shaft.
Cut:
The cut of your jeans is arguably the most important thing to pay attention to when choosing the right jeans to wear with your cowboy boots. For women's jeans, skinny styles can be tucked in. This puts the spotlight on the boot itself. You can also choose boot cut and flare jeans to go over the shaft of the boot for a classic look. For men's jeans, your best options are boot cut, straight-leg, or tapered for a slimmer look. Just make sure that whichever cut you choose, you don't have too much difficulty getting your jeans to fit over your boots. Your jeans should be roomy enough to not see the shaft outline of your boots underneath your jeans.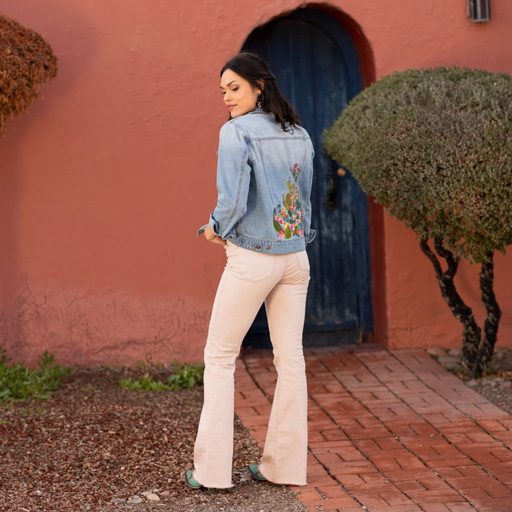 Best Men's Jeans for Cowboy Boots
Denim jeans with cowboy boots work for just about any setting. Dressed down for work on the farm or ranch, or paired with a button-up for a trip into the city. The style and cut you get will depend on where you plan to wear your jeans. It should also play into how your jeans will be used.
For working outside or at the rodeo, our classic cowboy jeans offer extra durability and support when you need it most. If your job requires high-performance western apparel, browse our collection of work jeans. Some styles even come with fire-resistant technology. This protects against flash fires or electric arc flare-ups on the job site. If you spend a lot of time on horseback, our Wrangler cowboy-cut jeans feature high-quality heavy-weight denim. With higher pockets and larger belt loops, they are perfect for the rodeo.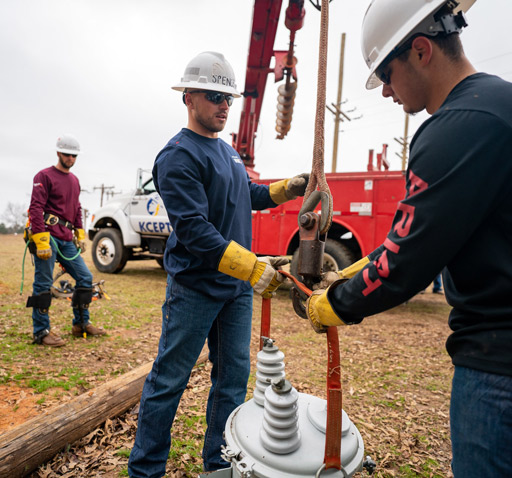 While out on the town, you may not need as much durability from your jeans. Now you can pay more attention to the style and cut. At Cavender's we offer jeans in original, relaxed, slim, boot cut, straight and other popular cuts. You'll be comfortable and looking good wherever your western lifestyle takes you.
To find your preferred cut to pair with your boots online, check out our men's jeans and pants page that allows you to shop straight, boot cut, or tapered jeans depending on your style.
Best Women's Jeans for Cowboy Boots
Cowgirls live in denim because it's rugged, versatile, and looks great even after dozens of washes. At Cavender's we have working jean options and others more focused on style. You can mix and match depending on what your day looks like.
For women who spend long days on horseback, we offer a large assortment of riding jeans which look good and make sure you stay comfortable all day long.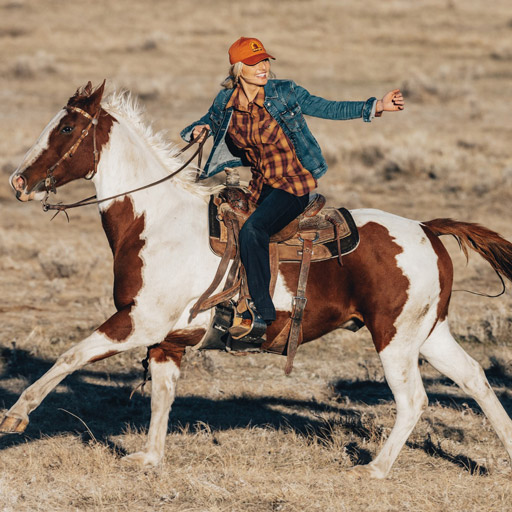 At Cavender's we know that no two cowgirls are alike. We carry a wide range of styles and cuts so you can find the perfect jeans to pair with your cowgirl boots. We offer plus-size jeans in a range of cuts, washes, and styles, too.
You might not need much bling when you're out riding or working on the ranch. But, when it's time to bring the bling we carry many different cuts and styles of embellished jeans to go with your favorite pair of boots. Dress them up with a fun belt to really pull your look together.
Cavender's Can Help You Find the Best Jeans for Your Cowboy Boots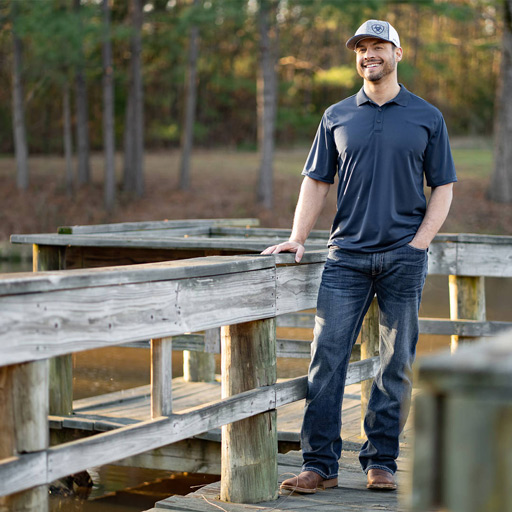 When it comes to choosing the best jeans for your cowboy boots, now you know that denim is king. Boot cut jeans are named that for a reason, and fit matters. Come visit us in store to try on the many different brands of jeans we carry. Be sure to bring your favorite cowboy boots to get your best fit. Needing a new pair of boots to go with your jeans? We can help with that too! If you already know your perfect fit, order a pair of jeans from us online and get ready for the best mail day ever.