Larry's Country Diner with Double-H ICE Boots (S22:E12)
Jun 23, 2022
Larry's Country Diner with Double-H ICE Boots (S22:E12)

On this episode of Larry's Country Diner we brought Steve Burks, General Manager of Cavender's PFI Western store to tell us about his history in the western wear business. In the late 1970's Steve started working at PFI for his dad and Randy Little, who were the owners of PFI at that time. Steve was 12 years old and sweeping floors in the back when he started. Steve is very excited to now be a part of the Cavender's team at PFI in Springfield, MO and meeting all of the Larry's Country Diner fans that come to visit.
Double-H ICE Boots on Larry's Country Diner
Joe Cavender mentions that one of his father's core values was hard work. His father engrained this value into him and his brothers for years. Some of the hardest working boots that Cavender's carries are Double-H ICE boots. Cavender's has been carrying these boots since 2001 when they first came out. The best thing about Double-H ICE boots is that they are American made. These boots are known for their durability, long-lasting soles, and great cushioned comfort inside. Even all the leathers in these boots come from great American tanneries. We even have Double-H ICE boots in a steel toe option. Many customers have kept coming back and buying one pair after another over the past twenty years. Double-H ICE boots are a classic product in the Cavender's boot lineup. Help us keep supporting Double-H boots, a great American made company! You can find the boots we've brought on the show today across all of Cavender's 94 stores – across 14 states, and at Cavenders.com. Also, don't forget that when you buy a pair of these Double-H ICE boots at Cavender's PFI Western store in Springfield, MO you can get a BootDaddy hoodie for only $12.
BootDaddy BBQ Sauce
At Cavender's PFI Western store you can also ring the bell up front and we'll give you a free bottle of BootDaddy BBQ sauce.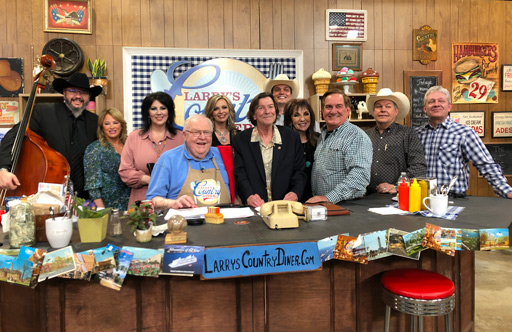 Performing Artist: The Isaacs Season 22 Ep. 12 original airing on 6/23/2022.