Father's Day Gift Ideas
May 31, 2022
Father's Day Gift Ideas: The Best Presents for Dad

Father's Day is coming soon. If you're looking for Father's Day gift ideas, you've come to the right place. Don't wait too long and settle for a tie.
Some of the best presents for dad are here at Cavender's. We have something for every father, no matter their interests. If Dad is into watching Yellowstone or he likes to be outside working the land, we have gift ideas that will put a smile on his face no matter what he enjoys. After all that fathers do, it's nice to show them our thanks with a little something that they will be proud to wear.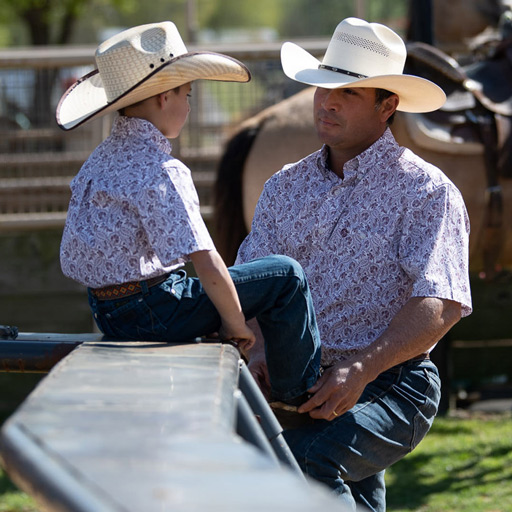 Father's Day Gift Ideas – Belts, Wallets and Cologne
Men's Belts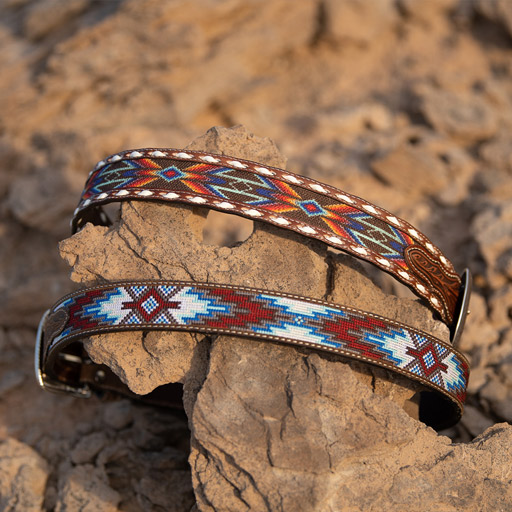 A men's western belt can be a winning Father's Day gift idea. It's both practical and stylish and a quality belt will last him many years. It's something Dad can wear anytime, with his favorite jeans and a t-shirt or dress it up with his favorite pair of boots and dress pants. You can even splurge and get a new Cavender's exotic belt for Dad that matches our Cavender's line of men's exotic boots. He will be proud to own a gift that is timeless. The best thing about any of these gift ideas is if you're not sure what size to get, you have the option to give a Cavender's gift card so he can pick out his own. Just pick a gift card up in one of our stores.
Men's Wallets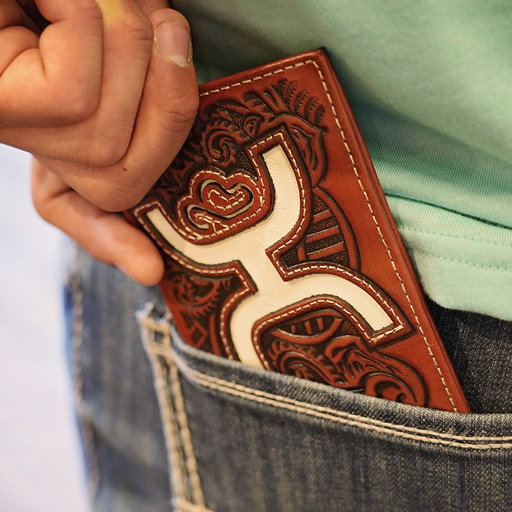 Men's western wallets show-off a guy's rugged masculinity. Every father can appreciate an expertly crafted wallet and Cavender's has a variety to cover every need or preference. Dad might prefer a bi-fold, trifold, or a roomy rodeo wallet. Dad's will like our wallet's tough leather construction, or tooled overlay with a concho in the design. Some great options for Dad are the JRC & Sons simple rodeo wallet, an Ariat tooled leather wallet, a fan favorite Hooey wallet, or even a Nocona money clip wallet complete with an attached bottle opener. Most fathers would appreciate a good bottle opener to open their iced down drinks with ease.
Men's Cologne
Men's cologne is a more traditional gift for Father's Day. There are many different scents to choose from, so if you take your time, you're sure to find one that dad will want to wear on any occasion. You might try Legendary by Lane Frost Brand. It's fresh, clean and masculine with an underlying hint of leather and cedarwood that any cowboy can appreciate. Another great cologne choice is Leather Private Reserve. After all, Leather is an official symbol of American Western heritage. This cologne is inspired by genuine leather and smells of Virginian cedarwood and fine aged leather. This is a classic for dad. Another option we carry is for the dad who's a Yellowstone fan. Yellowstone men's cologne is Rip Wheeler inspired and embraces that rough and tumble cowboy cool with notes of desert verbena, yellow grapefruit, vetiver root, golden aspen and atlas cedarwood. Anthem by Cinch and Outlaw cologne are also popular choices for the dad who loves his western roots.
Men's Belt Buckles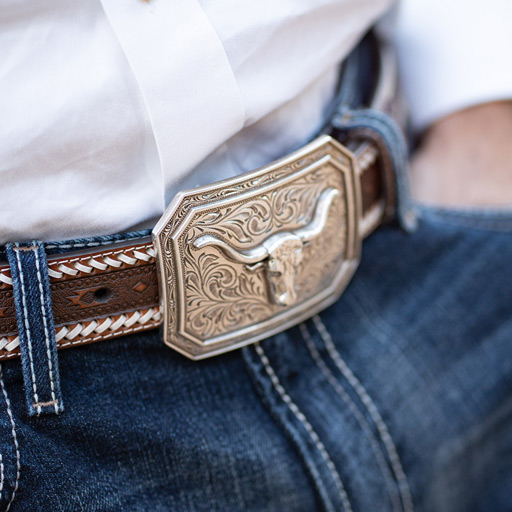 Cavender's has a wide variety of men's western belt buckles available. We have options for the Dad who is fond of a classic and strong style or flashy and bold. A good Father's Day gift idea is a shiny new belt buckle. Beautifully crafted and uniquely stunning for Dad's sense of style, you'll find a belt buckle that he'll love at Cavender's. Browse through many different belt buckles for men by Montana Silversmiths, their intricate detail will make it difficult to choose only one. If that isn't difficult enough, look through the belt buckles from our line of M&F Western Products. Cavender's has many more brands available to make the perfect choice for Dad.
Father's Day Gift Idea – Men's Shirts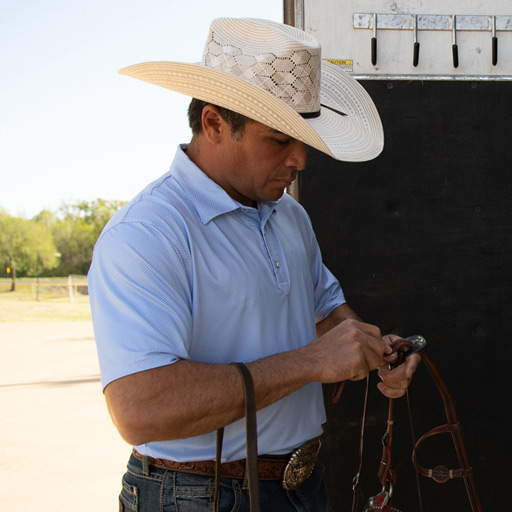 All fathers have their favorite shirts. Sometimes it is difficult to get them to trade them in for a new favorite. Make it an easy swap for dad when you get him a new Cavender's men's western shirt. If your father puts in a full day's work all Summer long, he's going to need a mix of different short sleeve shirts to wear. We have a variety of men's short sleeve shirt styles, including polo shirts and t-shirts that he will enjoy wearing. Rafter C western polo shirts have a collared neckline and are made of polyester and spandex so they're especially comfortable.
Comfort is a great attribute when picking the right shirt for dad. As the weather keeps heating up, make sure he is cool enough to enjoy his time outside for those necessary weekend barbecues, and opt for a men's Ariat polo shirt for him. These polos have both cooling and sweat-wicking technology and a built-in UPF of 50. He doesn't have to suffer from the heat while looking cool.
A t-shirt for Dad is always a comfortable and casual Father's Day gift idea as well. Men's t-shirts are ideal for everyday wear. Dad can throw one on after work, or layer it under a button-down shirt. A guy can never have too many t-shirts. Just in the same way, our selection of graphic t-shirts are endless in choices. Our T-shirt graphics are so versatile your sure to find one that's the perfect gift.
Father's Day Gift Idea – Men's Jeans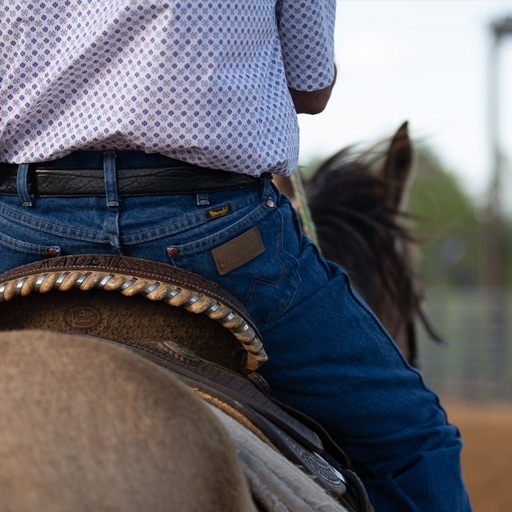 Most of us western folks live in jeans. Day in day out, men's jeans can be casual or dressed up. Dad works hard every day. He's one of the lucky ones if he gets to wear his jeans to work. Why not add a couple pairs of great jeans to his daily wardrobe. Dad will love a new pair of Wrangler jeans to wear out on the ranch or Ariat jeans for a night out on the town. If dad's more of a relaxed guy, Cinch jeans are always a comfortable choice. He is sure to appreciate a gift that shows you care about his personal sense of style. So don't wait until the last minute this Father's Day – pick up a couple pairs of men's jeans so Dad will know he looks great.
Father's Day Gift Idea – Boots and Shoes
Men's Cowboy Boots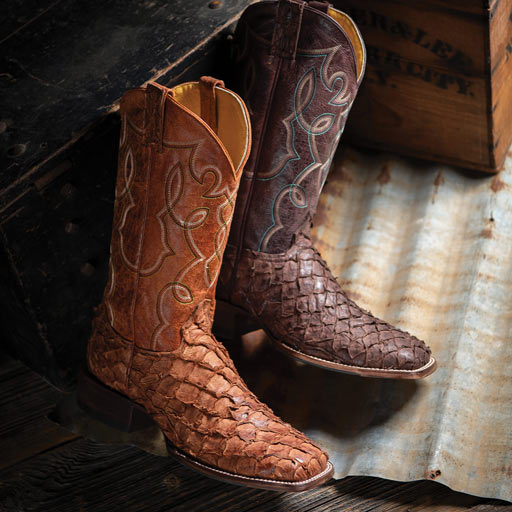 This Father's Day why not spoil Dad with a new pair of men's cowboy boots. They will look great with any of his jeans, and they're a gift that's built to last. He will be able to appreciate his new boots year after year. A pair of our men's Cavender's by Old Gringo cowboy boots or JRC & Sons cowboy boots are great for him to wear anytime. The choices don't stop there, after all we are Cavender's Boot City and pride ourselves in offering a large amount of boot choices for Dad.
Men's Casual Shoes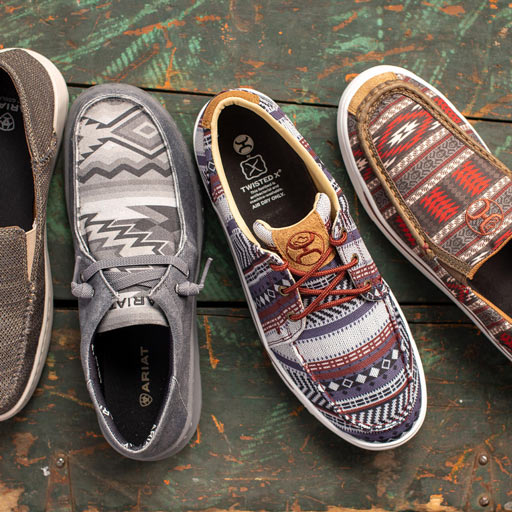 Fathers need a break too. Down-time might be a rarity for Dad. Help him embrace any chance he is able relax and gift dad a new pair of men's casual shoes to kick back in. Our men's Twisted X and Ariat shoes are very comfortable and are ideal for everyday wear. They will never replace his favorite boots, but these casual shoes could step up and take the place of those old favorite athletic shoes that have seen better days.
If your father needs a new pair of shoes to drive the trailer to the next cattle show, grab him a pair of lace-up Twisted X chukka shoes. Men's Ariat slip-on casual shoes are another way to go if he likes to keep his weekends simple while the office waits until Monday.
Father's Day Gift Idea – Hats and Ball Caps
Men's Ball Caps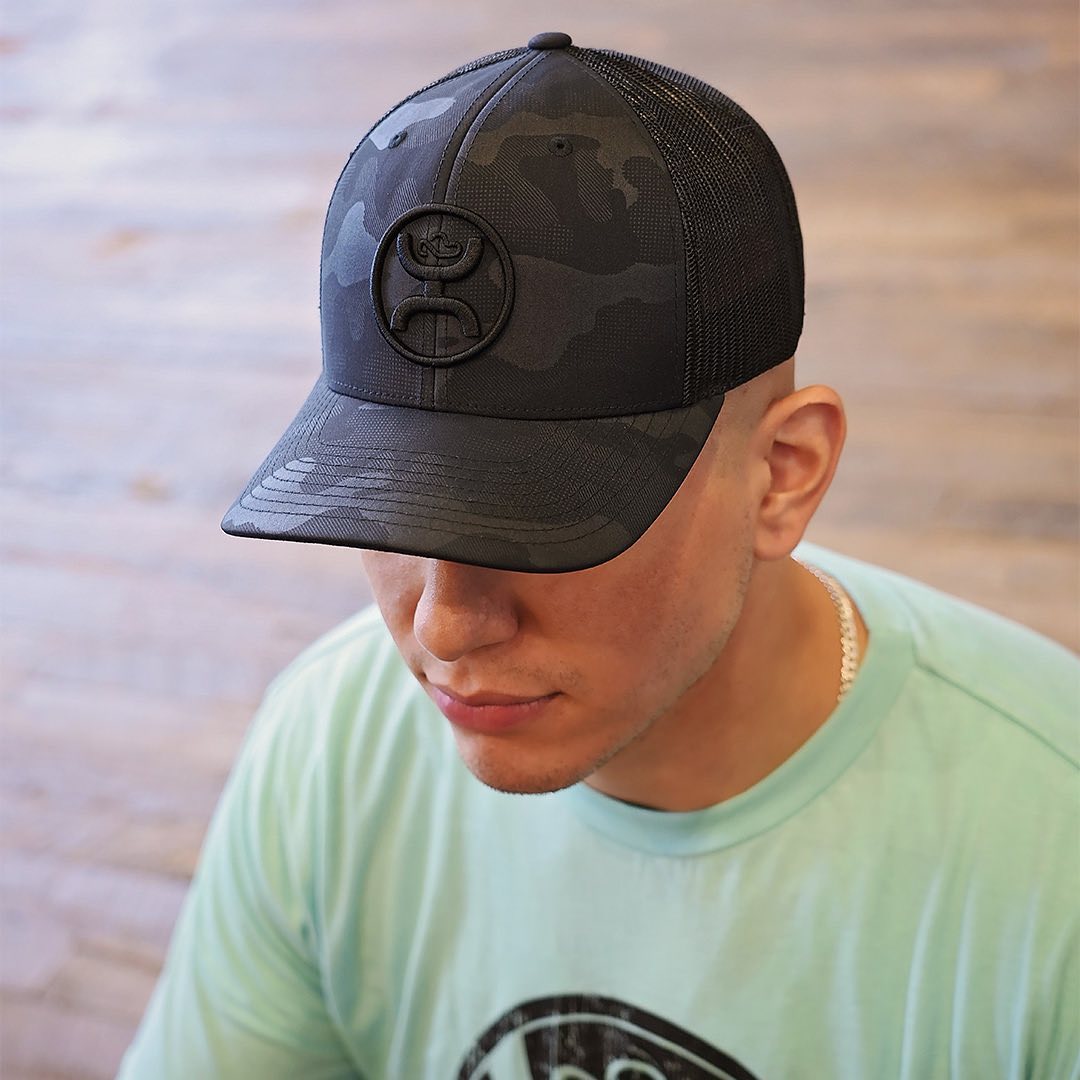 A men's ball cap is a great gift for Dad this summer. It will protect him from the sun's rays while keeping his view clear from under its bill. He can show off his sense of style while sporting a cap with great logos and graphics. He may like a Lazy J Ranch Wear cap with a variety of styles to choose from, or an equally cool Hooey ball cap may be more his style. We also have our own line of men's Cavender's ball caps with flex fit or snapback styles that would make the perfect gift. He will be proud to wear any of these high quality, great looking caps from Cavender's.
Men's Straw Hats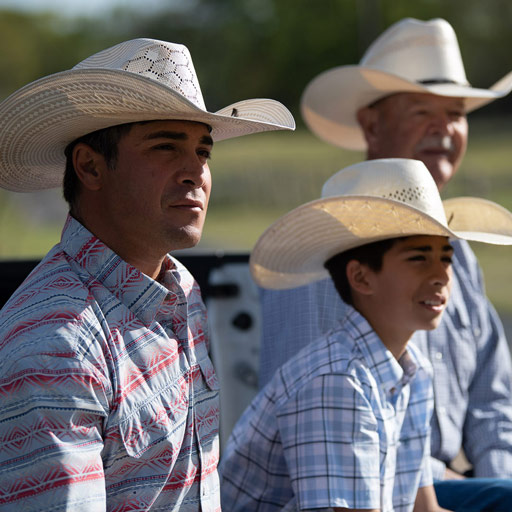 A thoughtful gift for Dad is a classic men's straw cowboy hat. If you can peek at his existing straw or felt hat size, you might just pull this gift off as a great surprise. Straw cowboy hats are timeless. There are many men's straw cowboy hat styles to choose from in a variety of different materials. Take the time to check our blog on the best types of straw hats if you need some help deciding which straw would be best for your father. Remember, for things as personal as a new cowboy hat, you might just take Dad into a Cavender's location and let him pick out his own gift.
Father's Day Gift Idea – Men's Workwear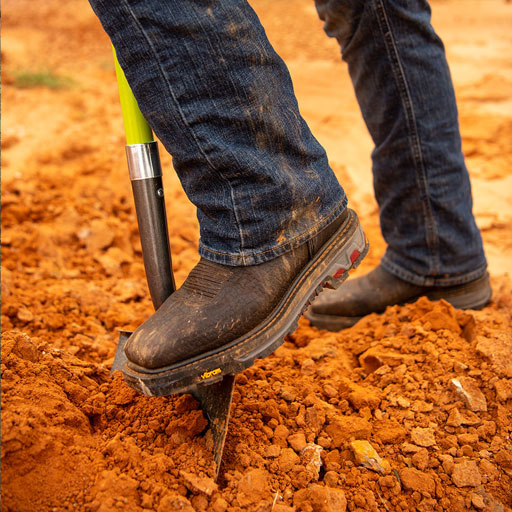 When dad works on a tough job each week, he may need a pair of men's work boots or workwear for a Father's Day gift instead. Learn how to pick a pair of high-quality work boots for dad that will keep him safe and comfortable in our Ultimate Work Boot Buyers Guide. There are also men's Wrangler flame resistant shirts to choose from and Ariat Rebar shirts with stain-releasing fabrics to keep him looking clean while he works hard.
Work boots don't always have to look like work boots anymore. You can find an amazing pair of boots he can wear on the job or out to dinner. These work boots look good while working extra hard to protect his feet. If he needs a pair of boots to check on cattle each day, look for a pair of men's Justin work boots. They even have waterproof and lace-up styles to choose from. There are always boot choices for whatever field Dad is working, even the oilfield.
You know your father best. You know the type of hard working, genuine, and strong man he is with that dad-humor thrown in the mix. Cavender's hopes this will help you decide on the best present for dad.
No gift will be enough to say thank you, but it will be good to show them how much they mean to us every day. Thanks to all the fathers out there, we appreciate your dedication, wisdom, and love more than you know. Happy Father's Day!