Cavender's 2022 Holiday Looks
Dec 1, 2022
What to Wear to Holiday Events this December

Between hanging decorations, shopping for gifts and planning family feasts, we know you may be short on time to plan holiday outfit ideas. Whether you're headed to an office party, packing for a New Year's Eve getaway, or browsing a Christmas bazaar – Cavender's has you covered no matter the occasion. From exotic boots and belts to felt and fashion hats, these holiday looks are sure to get you compliments.
Women's Holiday Looks
Women's Boots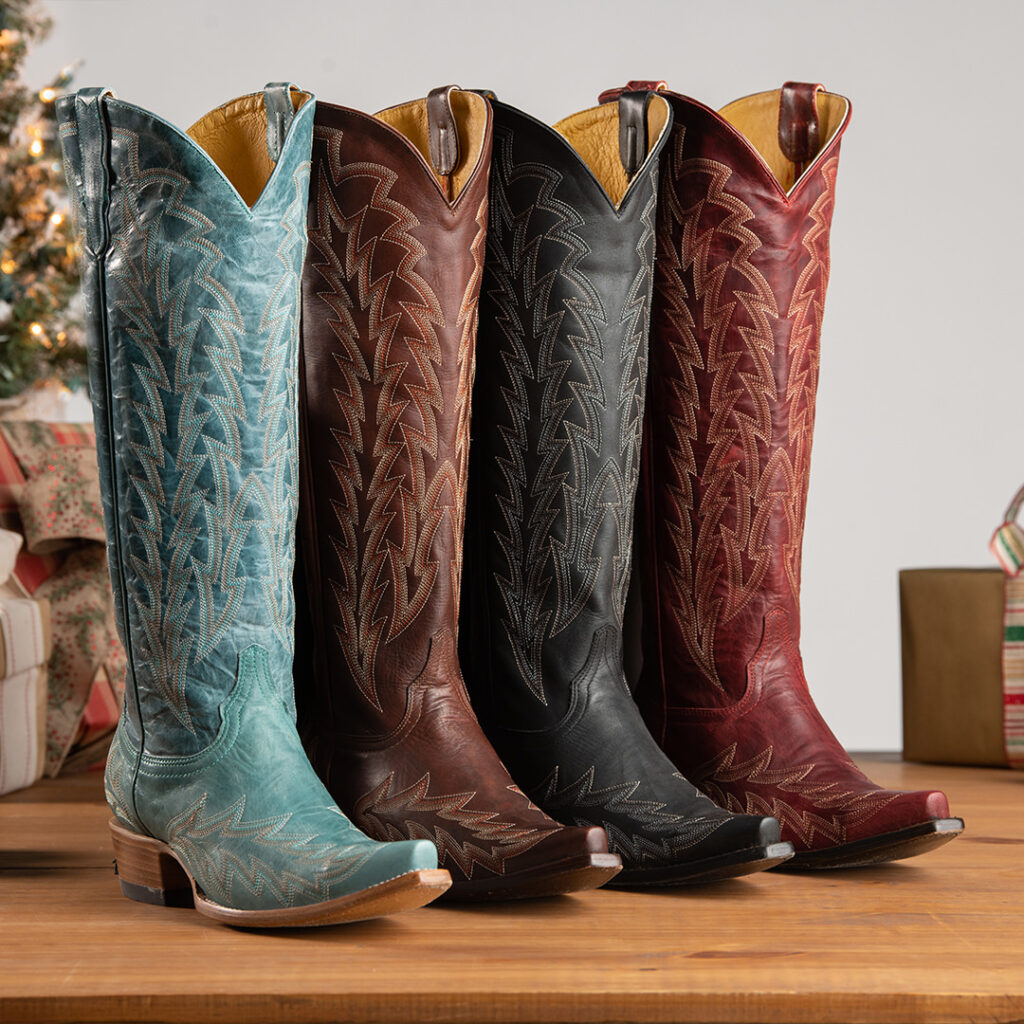 Whether your new Cavender's boots are tall, metallic, rhinestone, or all three, they are certain to add festive charm to your holiday look.
Style tips: Boots make the most sense when you are doing anything outdoors. We imagine them stealing the show while you huddle around the bonfire, pose for holiday photos, or enjoy patio dining. Make your boots stand out by pairing them with skirts and dresses that show them off.
Our Picks:
Women's Sequins, Fringe and Faux Leather Apparel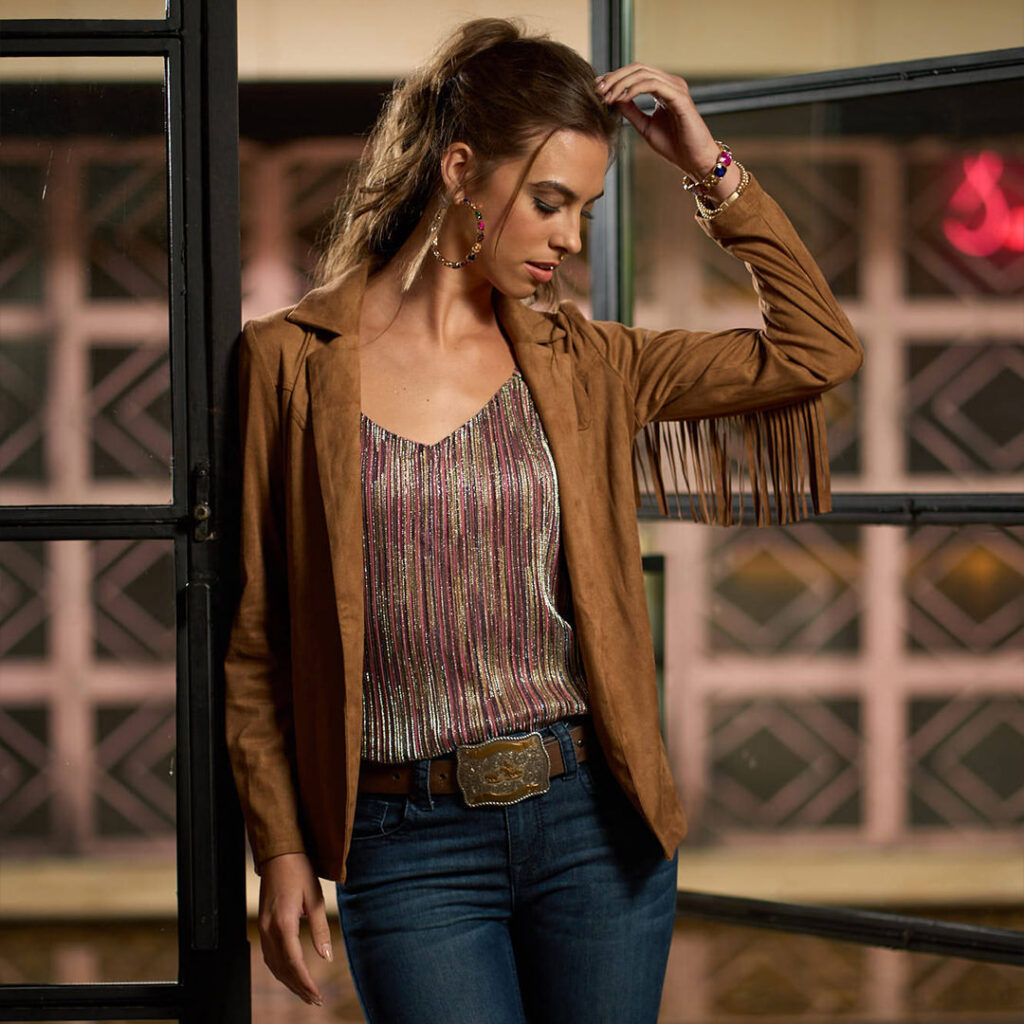 Nothing completes a holiday look like a sequined, fringe or leather dress. Spice it up this year and rock something sleek and shiny or fun and fringy.
Style tips: These festive looks are what you want to be seen in during those New Year's Eve, Christmas, or holiday office parties. Anytime there is going to be a camera, you will be photo ready with something from Cavender's. Pair these runway-ready looks with a flash of gaudy jewelry or a nice leather jacket to round out your holiday outfit.
Our Picks:
Women's Blazers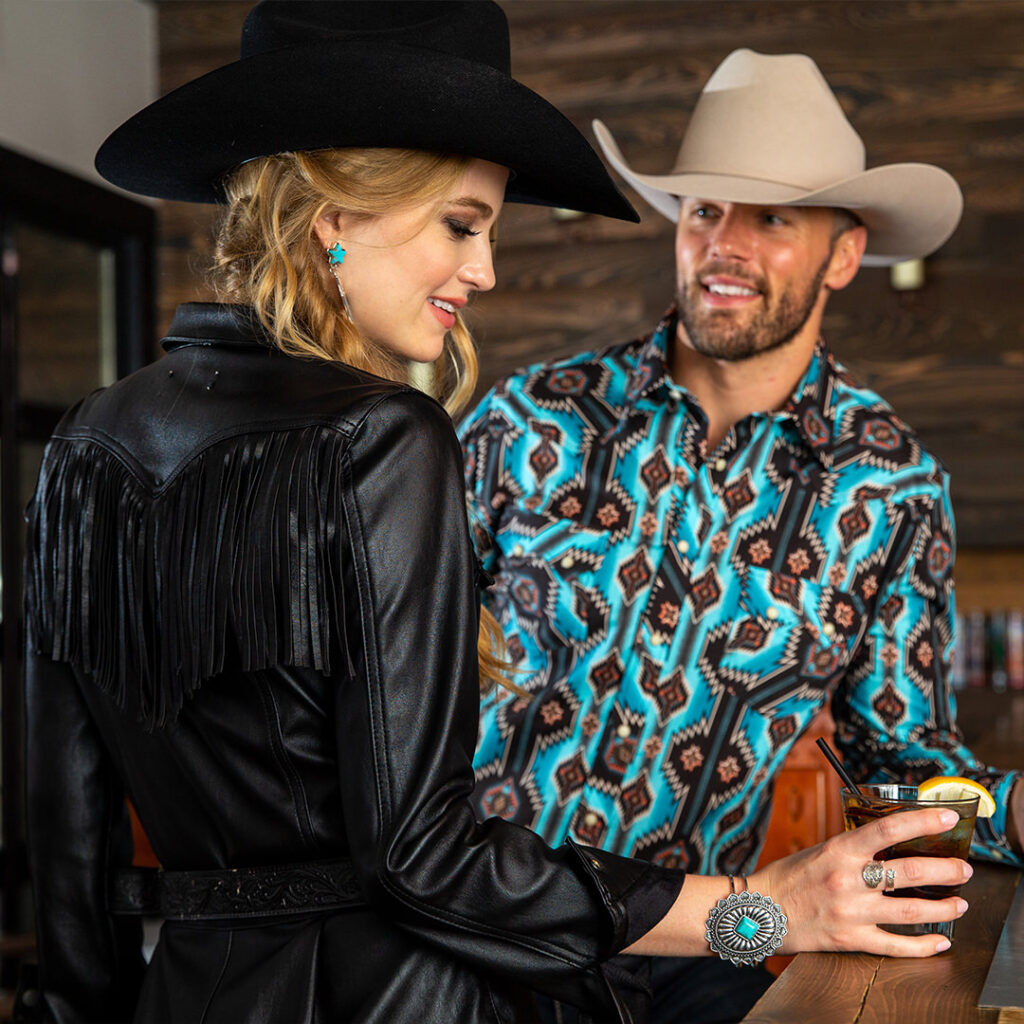 If your idea of the perfect holiday outfit includes something more conservative or professional, Cavender's has the perfect blazer to do the trick.
Style tips: This pinned up look works great for religious celebrations, office luncheons or during formal family dinners. We love layering a new blazer over a jumpsuit, with slacks and a blouse or even over a mini or mid-length dress.
Our Picks:
Women's Fashion Hats and Hair Accessories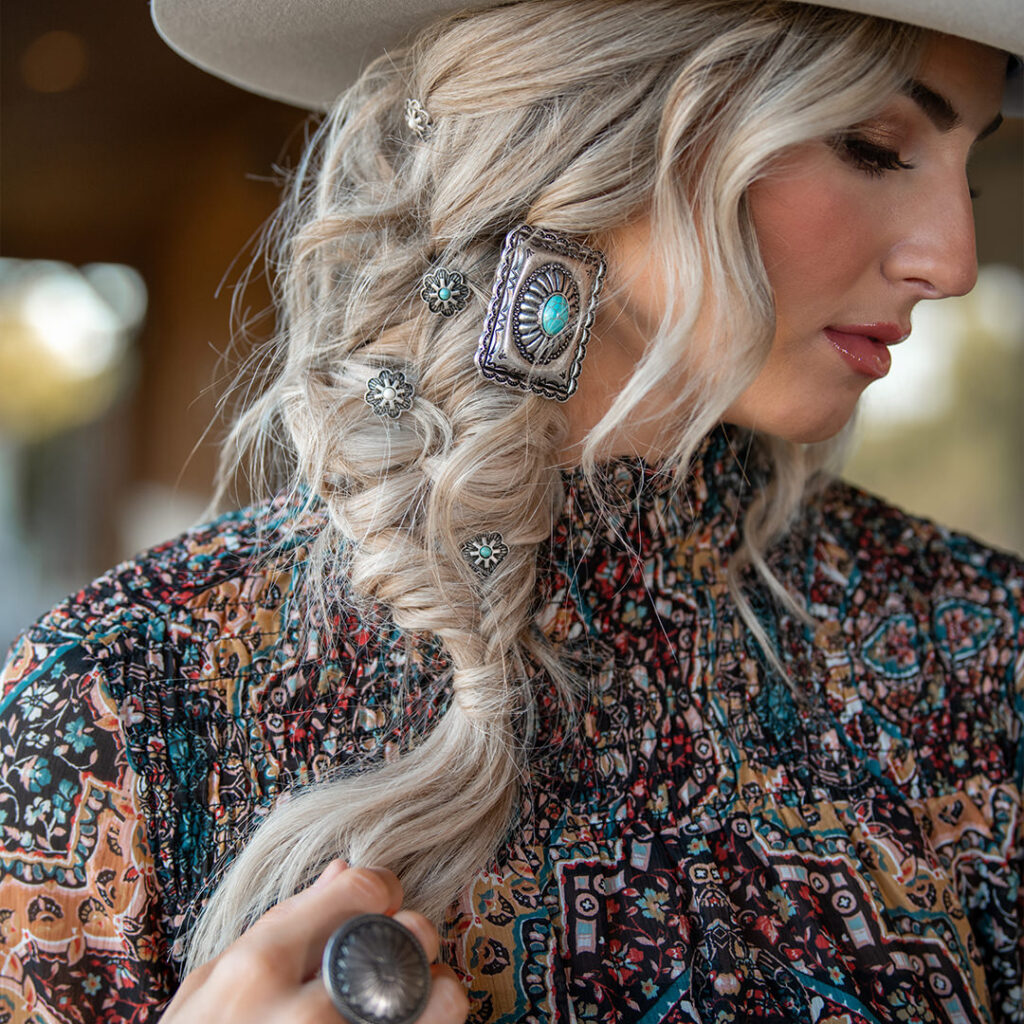 A proper holiday look means not neglecting your accessories, which is why we love a good hat or hair piece to take your outfit from subpar to unforgettable.
Style tips: Sport one of these hats at a holiday picnic or at your favorite two-stepping dance spot. Our fashion hats help keep you warm as well as compliment everything from vests and other outerwear to more casual sweaters and tops.
Our Picks:
Handbags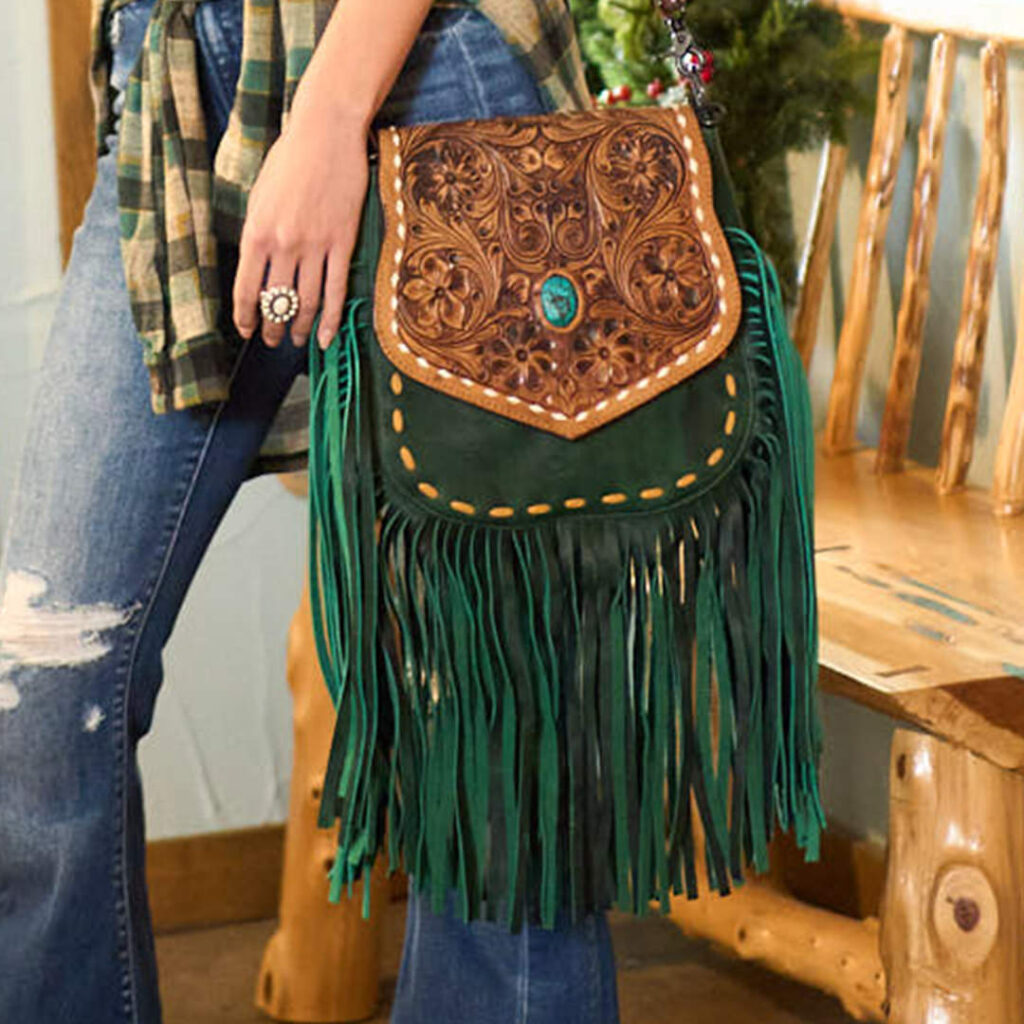 With holiday shopping at busy markets and malls in full swing, we know a fashionable and reliable handbag is a must. These bags and purses make holiday travel and outings easier and more stylish.
Style tips: Grab a new bag at Cavender's this season to tote around your next big event. Whether you are at your child's end-of-year party or browsing the stalls of a winter market these bags are a functional take on holiday style. Pair a plain one with something bright or sport a bold bag with a solid outfit to make it pop.
Our Picks:
Jewelry and Belts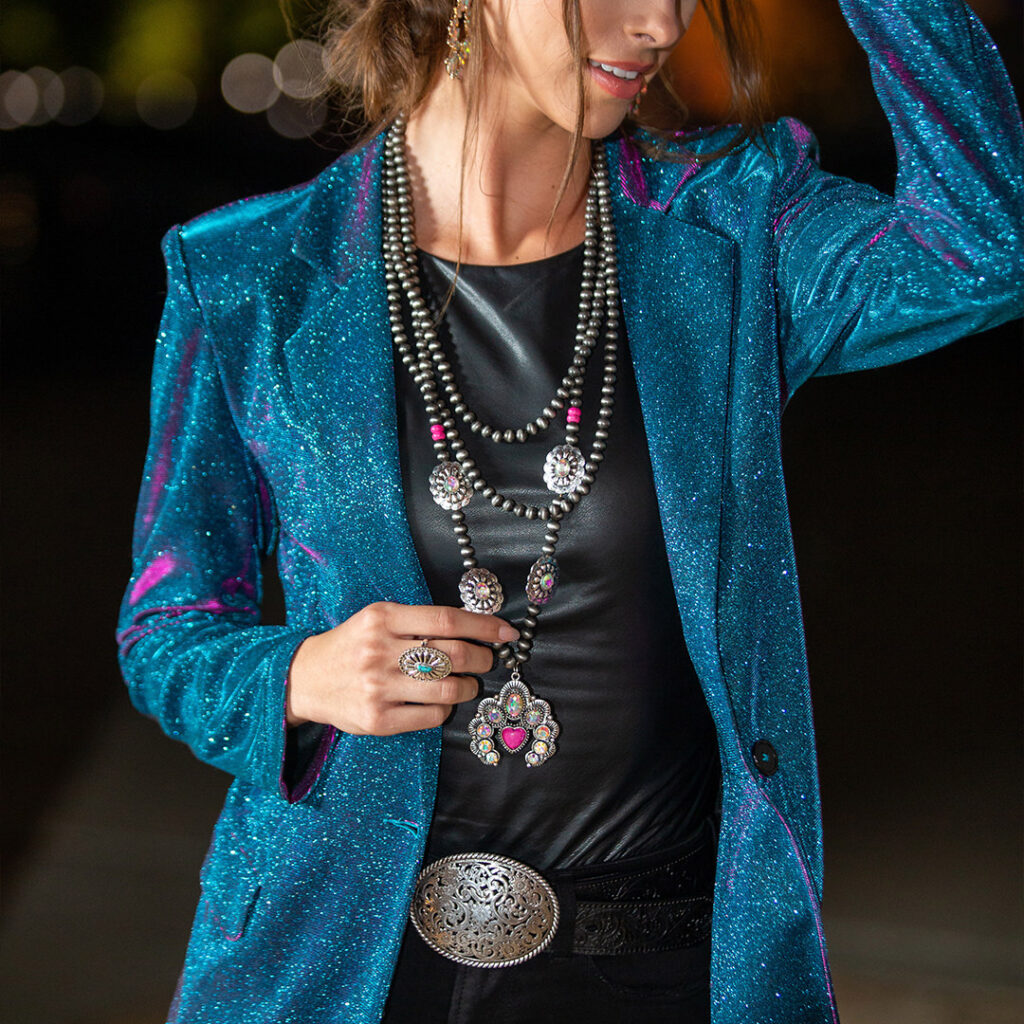 Just like those seasonal decorations, holiday outfits are meant to shine and glimmer. With fun accessories like belts and jewelry at Cavender's, you can find a way to dress up even last year's wardrobe and make it new.
Style tips: If you're headed to an anniversary or date night, there's nothing like a pair of turquoise earrings or a silver belt to take your holiday outfit from casual to classy. Have fun with unique watch bands and chain belts to add modern details to a classic look.
Our Picks:
Men's Holiday Looks
Exotic Boots
For more formal events like winter weddings and upscale Christmas parties, trade in your normal everyday boots for exotic ones this holiday season.
Style tips: Exotic boots at Cavender's can be worn with almost any getup but we especially love them for big events and winter weddings. Try pairing them with suit or slacks and a sports jacket.
Our Picks:
Men's Printed and Solid Shirts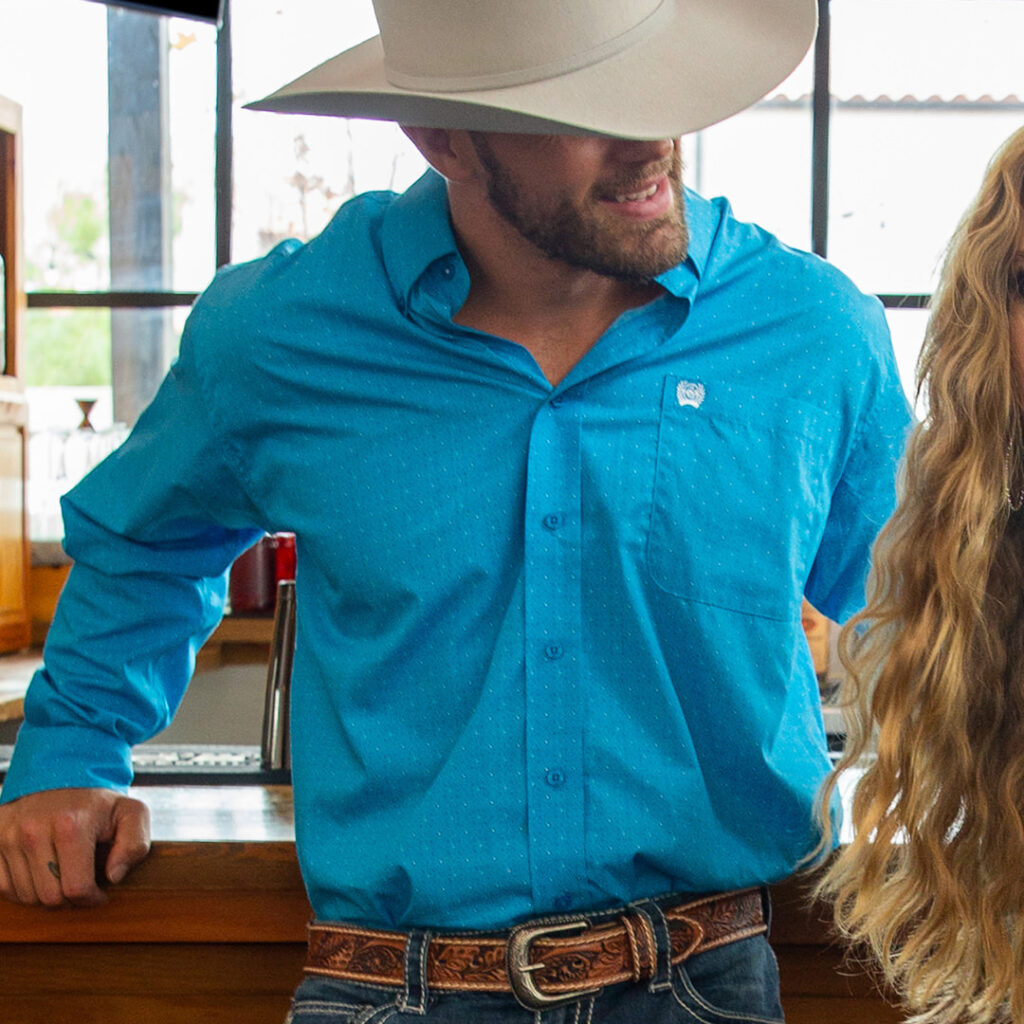 Leave the plaid behind and rock a printed or solid shirt from Cavender's this year. These timeless pieces will spruce up your holiday wardrobe while adding items you can wear for years to come.
Style tips: These shirts will have plenty of opportunities to be put in rotation. From holiday family photos to school functions with the kids, you'll want a few of these in your closet. Pair these tops with denim jeans and warm vests for any get together this Winter.
Our Picks:
Felt Hats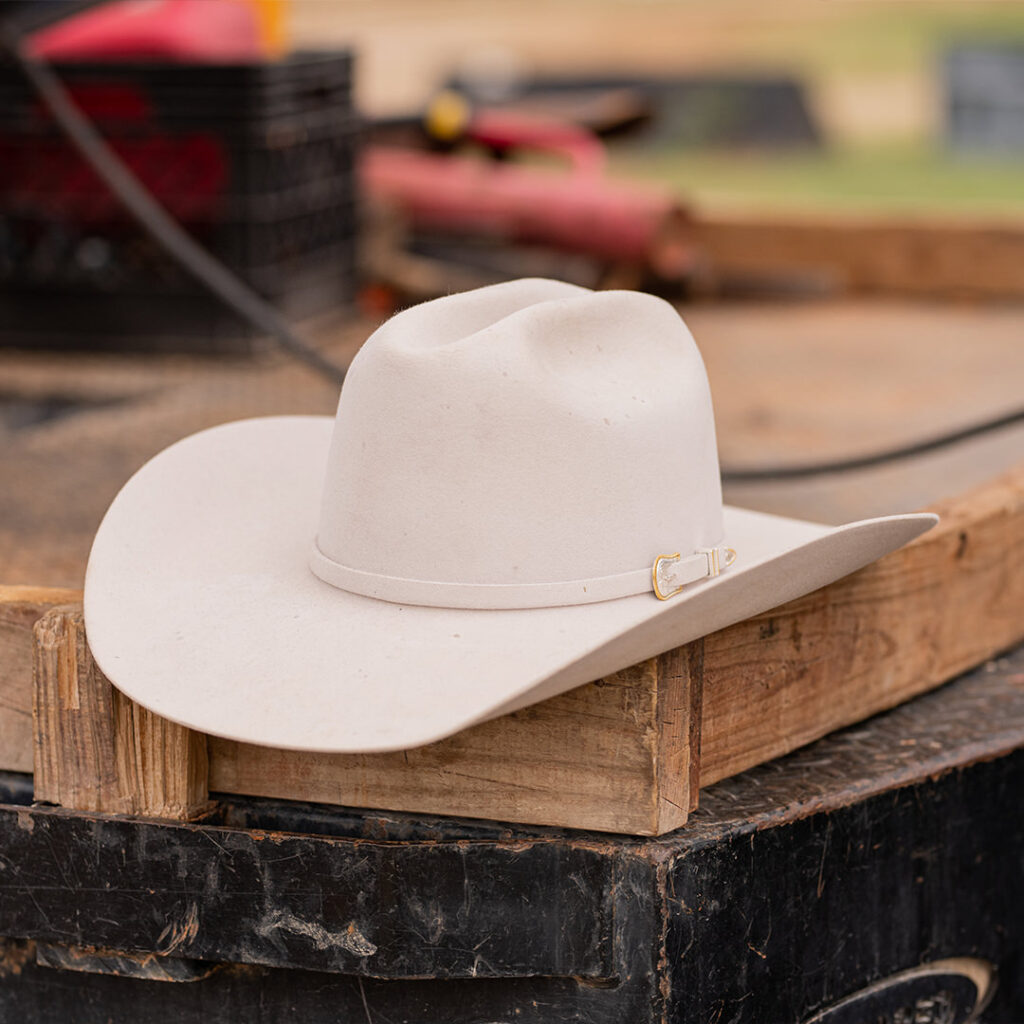 If you're looking for the right accessory to make you feel dapper during the colder months, a felt hat from Cavender's is the way to go.
Style tips: You will be the star of the show at your company's New Year's Eve gala in one of these sleek hats. Choose from ones with a buckle for more casual outfits or something with a little more embellishment for a fancier night out.
Our Picks:
Men's Jeans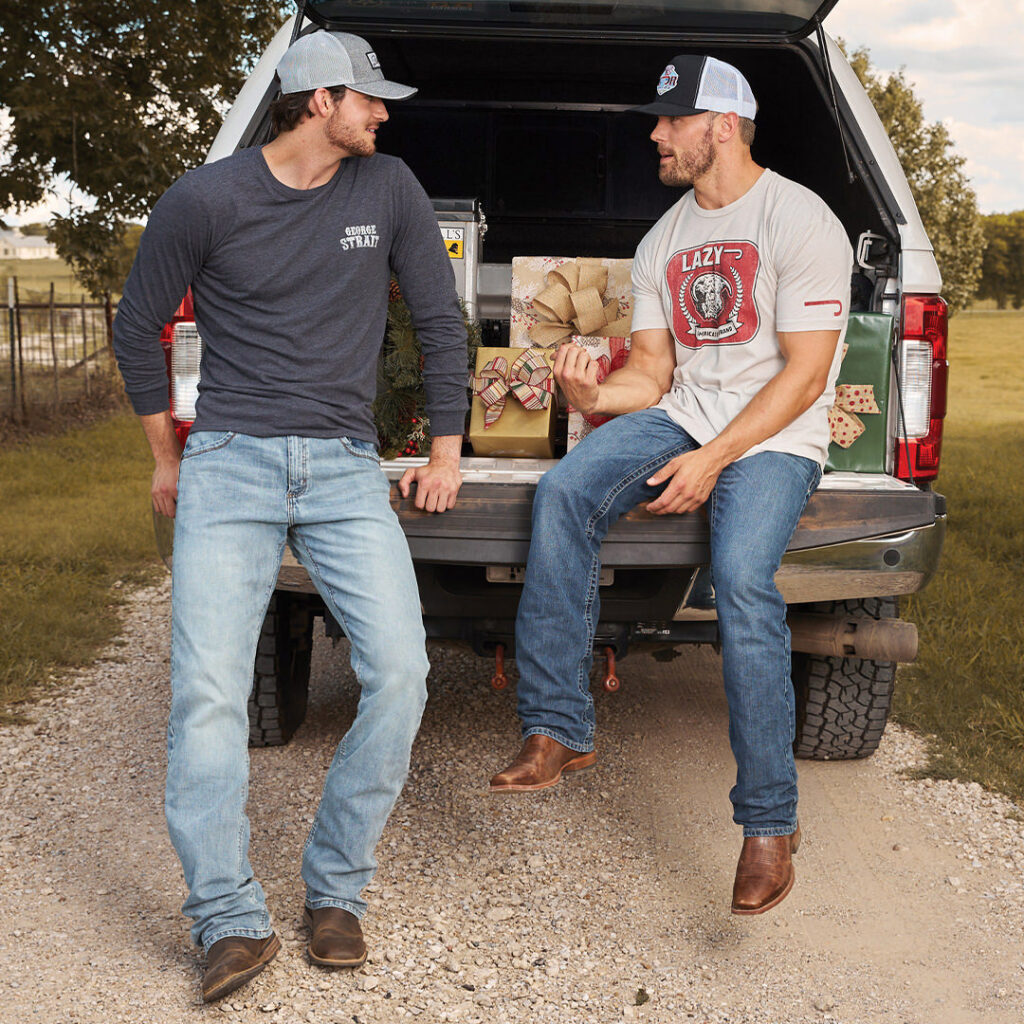 Leave those worn-out jeans at home and upgrade to a new pair before the holiday event season kicks off.
Style tips: Slide into a pair of Cavender's denim before a trip out to the family ranch or to do last-minute gift shopping. We love these jeans because whether you opt for a loose fit, bootleg, or straight-leg style, they can be paired with both tees and pearl snaps for a comfortable and classic holiday look.
Our Picks:
Men's Jewelry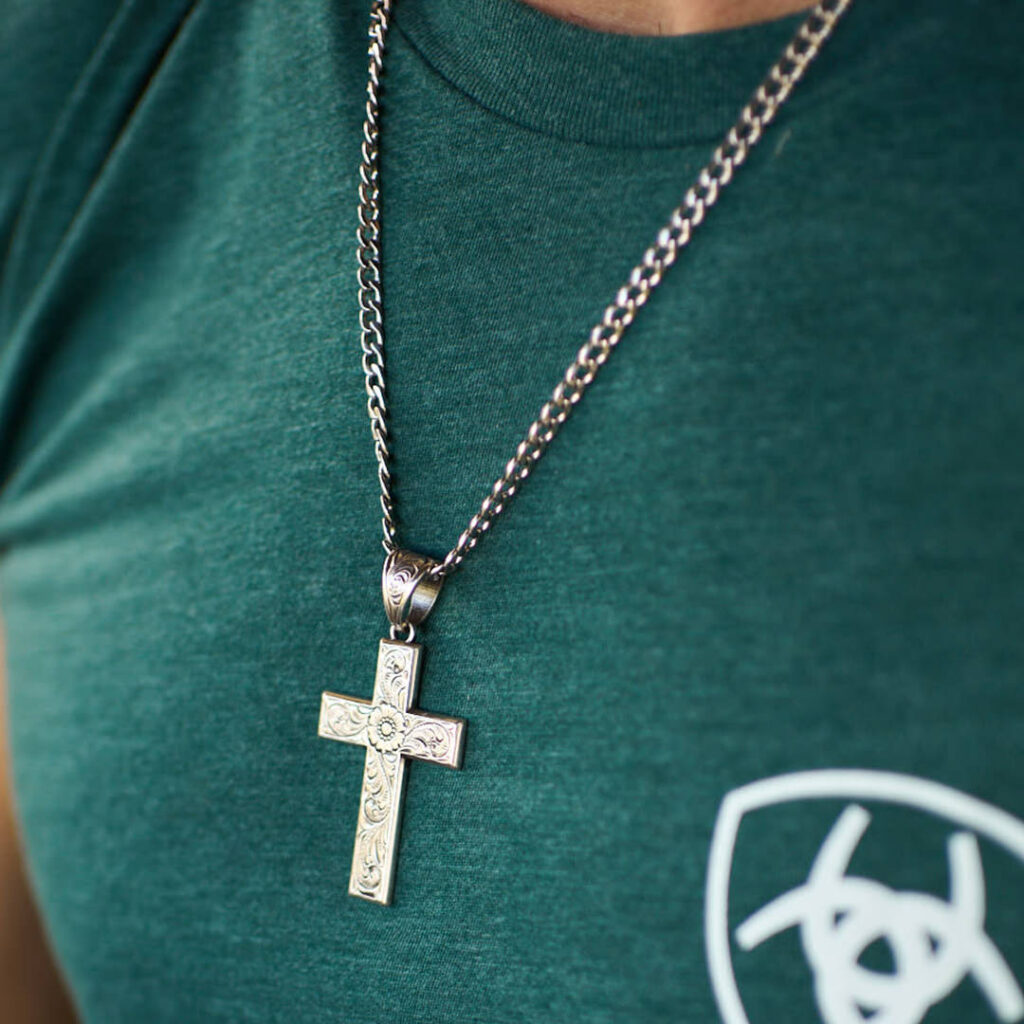 Men's jewelry is often overlooked as a great way to spruce up every day, and special event attire.
Style tips: Add some jewelry to your holiday outfit when you're meeting up with the in-laws or that sophisticated business partner you'd like to impress. Pair a pendant necklace with a long sleeve button up or a leather bracelet with almost anything.
Our Picks:
Men's Exotic Belts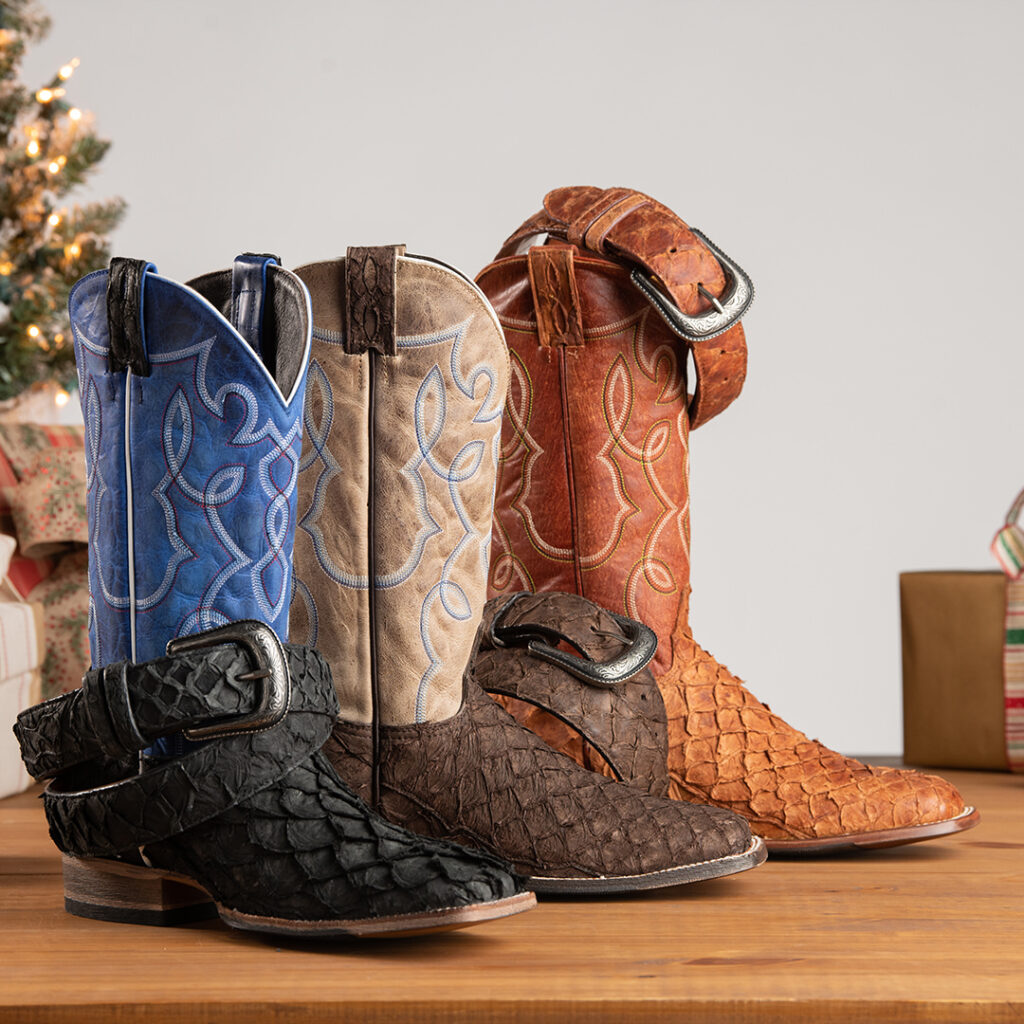 If you're always on the go during the holidays, these exotic belts are a quick and easy way to make any outfit special.
Style tips: Our belts are ideal for the dance floor and help keep slacks and jeans in place. They are also a practical accessory when your hands are full during holiday travel. From ostrich to crocodile, these exotic skin belts will leave all your dinner guests in awe.
Our Picks:
Still can't decide on which holiday outfit to wear? For more inspiration check out our Rodeo Fashion Collection and even our 2022 Holiday Gift Guide. Continue shopping online or visit us in person where Cavender's team members can help you choose from all the holiday outfits and festive items we have in stock.