Western Industry Teams Up to Support Covid-19 Efforts
Apr 6, 2020
It's no secret the past few weeks have been challenging for everyone. With the continued uncertainties that come with Covid-19, it's more important than ever for us to come together so we can come out stronger in the end.
The western industry is known to be quick to lending a helping hand to family, friends and neighbors, and now is no different. As the need for personal protection equipment (PPE) for our healthcare workers and first responders around the country continues to rise, many of the great brands we carry are stepping up to help out locally and domestically. From manufacturing PPE's to donating masks, check out what they're doing to give back.

Carhartt, America's most trusted workwear brand, has been committed to serving and protecting hardworking people since 1889. That is why the company is announcing today that it's joining in the effort to supply the brave men and women working on the frontline with the gowns and masks they need to protect themselves.
On Monday, April 6, Carhartt will begin producing 50,000 medical gowns, and on April 20, the company will begin manufacturing 2.5 million masks. As long as these critical items are in short supply, Carhartt will continue to assist in production.
"Serving and answering the call during times of need has always been an integral part of Carhartt's history and it's why consumers have trusted us to have their back for more than 130 years," said Mark Valade, Chief Executive Officer at Carhartt. "We are humbled and honored to help all the essential workers serving and protecting us right now."
Associates from Carhartt's manufacturing facilities have proudly volunteered to produce these items and the company will continue to compensate them for their important contribution to the effort to support the nation's need for medical personal protective equipment.

Montana Silversmiths currently uses 3D modeling in the production and design of jewelry and buckles and is now applying that same technology of these machines to make the 3D masks.
A strong call for a community response inspired Montana Silversmiths to do their part. These are trying times in our country and Montana Silversmiths is committed to ensuring the safety of our employees, community, family, and friends. The inspiration for the idea came from Dr. Dusty Richardson, a neurosurgeon at the Billings Clinic.
"We were honored to be able to provide the first distribution of 40 masks for our first responders. We are so thankful for our first responders and healthcare workers and all those who are on the front lines. We have banded together to do what it takes, while being resourceful in our efforts. For instance, Montana Silversmiths is repurposing silver elastic box bands to fasten the masks due to a local shortage of elastic."
"This is truly a community effort. It is not about us."

Wrangler®, part of the Kontoor Brands, Inc. portfolio, has begun producing approximately 50,000 Level 1 patient gowns and 10,000 disposable isolation gowns for clinicians to assist hospitals that are dealing with the influx of patients as a result of the COVID-19 coronavirus pandemic.
"In times like these, it's important that we all rise to the occasion and redirect our efforts to help solve critical issues that have resulted from the spread of COVID-19," said Scott Baxter, President and CEO, Kontoor Brands. "By producing gowns, we hope to help provide hospitals with the much-needed equipment to fight this virus."
In addition to the production of patient gowns, Kontoor is making a donation to Second Harvest Food Bank of Northwest North Carolina to provide assistance to those in the area who are in need as a result of school closures and job disruptions.
Hooey is proud to own and operate the American Made Cap Company factory located in Crowell, TX. During this time, Hooey is transitioning the bulk of this factory's production from hats to cloth face coverings. Hooey t-shirts will be repurposed for fabric. Cap components will be repurposed for straps and seams. Hooey will donate face coverings to medical personnel in need and sell to the general public to cover our costs. If any profit is generated from sales of these face coverings, they will use those funds for further donations to medical staff. The factory is currently re-engineering their production line and plan to have face coverings available within two weeks.
"Like everyone else, we've been struggling with how we can help. Converting the factory to produce face coverings is our way to assist the country, with the additional benefit putting our folks back to work. Even though these are challenging times, I believe we are best served to be creative and stay positive," said Joey Austin, President and Chief Executive Officer at Hooey.

Rocky Brands, parent company of Durango Boots, has been active in giving back to the community both through corporate donations and through its designated nonprofit, the Rocky Community Improvement Fund (RCIF). In its hometown of Nelsonville, Ohio, the company is providing food to local community school children in need and has donated to local utility companies to prevent the shut off of electricity and water for residents.
The company has shifted some of its manufacturing facilities to produce masks and medical booties. Rocky Brands recently donated 3,000 masks to local hospitals, with an additional 5,000 on the way. Rocky Brands is continuing to operate as an essential businesses, determined to keep their products readily available to the first responders, health-care workers, military, supply chain and agriculture workers on the frontline of the COVID-19 pandemic.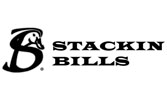 Stackin Bills strives to do business the same way all year long. They know that community is everything and without their community, Stackin Bills would not be in existence. During this trying and uncertain time, they want to be there for their community in any way possible. They have partnered with Picture This in Jacksonville, Texas to help create mask-making kits that can easily be assembled by others.
"Stacy Boyer of Picture This has started something awesome within our small Texas town and we are so proud to play a part in that." said Bobby Robinson, Stackin Bills Owner & CEO. Stackin Bills is using its facility and machines to help streamline the mask kit production. Stacy's great initiative to create mask-making kits has nearly tripled the number of people in our community sewing masks for local healthcare professionals and facilities.
"From the moment I shared my mission to make masks for those in need, Stackin Bills was on board. We worked together along with others to create a simple mask pattern that could be sewn on an embroidery machine and distributed to local sewers. The response has been amazing. This simple pattern allows even the most novice sewers to help. We have all ages and skills volunteering to sew masks. Within days, we have distributed over 1,500 masks to healthcare facilities and workers in East Texas," said Stacy Boyer from Picture This.
We couldn't be more proud to carry the products of these companies and call them friends. To shop these brands, please visit Cavenders.com.